If Syria is Attacked, Will Iran Retaliate?
Publication: Terrorism Monitor Volume: 11 Issue: 4
By: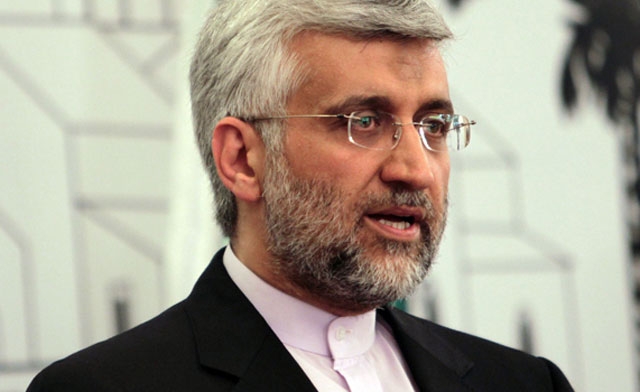 A stark warning to the West that Tehran would retaliate if Syria was attacked came on January 26 from Ali Akbar Velayati, a close advisor to Iran's Supreme Leader, Ayatollah Ali Khamenei. According to Velayati, Syria is the "resistance front" and any attack on Iran's strongest ally in the region would be considered an attack on Iran (Mehr News Agency [Tehran], January 26; IRNA, January 26; Shafaaq.com [Baghdad], January 26). The Assad regime, Velayati argued, has played a critical role in logistical support to Hamas and Hezbollah, also key allies of Tehran, and its protection is necessary for confronting the United States (Mehr News Agency [Tehran], January 26). This is the most serious reminder yet by a major Iranian official that Iran is pledged to protect the embattled regime of President Bashar Assad. Velyati's comments also hint at the growing tensions between Tehran and Washington following the escalation of economic sanctions in recent months aimed at impeding Iran's controversial nuclear program.
Just four days after Velayati's remarks, Israel launched air strikes on a Syrian convoy alleged to be carrying SA-17 surface-to-air missiles headed to Hezbollah at a point near Syria's border with Lebanon (al-Jazeera, January 30; al-Arabiya, January 30). According to Damascus, the target was actually a weapons research center northwest of the capital city (al-Alam, January 31; al-Jazeera, January 31). The Syrian government quickly condemned the Israeli air strike as a violation of the 1974 military disengagement agreement (al-Jazeera, February 1; Jadaliyya.com, February 5). It also warned of possible surprise retaliation against Israel (al-Arabiya, January 31).
Iran's response was also confrontational. Saeed Jalili, the Secretary of the Supreme National Security Council, vowed that the Islamic Republic will stand by Syria and that Israel will eventually regret its recent military action (IRNA, February 4; al-Arabiya, February 4). Ali Larijani, the Parliamentary Speaker, also warned Israel of retaliation in the future (IRNA, February 4). The most significant warning came from the highest-ranking member of the Iranian Revolutionary Guard Corps (IRGC), Major General Mohammad Ali Jafari, who identified "confrontation" as the only way to resist "the Zionist aggression" that has supported anti-government militias since 2011 (IRNA, February 4). The comments echoed General Jafari's earlier remarks in September 2012 that the IRGC has been supporting Syria since the uprising by providing logistical assistance and "transfer of experience" to Syria to maintain internal security against the rebel forces (Fars News, September 19, 2012).
How credible are the Iranian threats? In reality, such bellicose rhetoric overshadows Iran's more cautious operational activities in Syria. The most significant aspect of Iran's relations with Syria is Iran's growing influence over the Syrian economic and military sectors since the U.S.-led invasion of Iraq in 2003. The most momentous step in this development was marked by the 2006 agreement for military cooperation between the two countries against a possible attack by Israel and the United States (IRNA, June 16, 2006). Military cooperation has expanded since the popular uprising that began in the wake of the 2011 Arab Spring. In the economic sector, Iran has signed a number of key bilateral agreements (the latest in January) to expand Iranian energy, technology and auto industries in Syria (Press TV [Tehran], January 17). There is also the presence in Syria of semi-civic organizations like the Imam Khomeini Foundation, which provides social welfare and public services (especially hospitals) for the poor and needy in Syria (BBC Persian, January 29). Along with these soft tactics, the IRGC has also been playing an increasing role in the Syrian energy sector, with plans to export natural gas to Syria through Iraq by the summer of 2013 (Fars News, January 31).
These developments indicate Iran is vigorously seeking to make Syria dependent as the civil war weakens the Assad regime. Yet Iran's single objective in Syria is stability for the purpose of expanding both Iran's soft and hard capabilities in a country which is not only in close geographic proximity to Israel but also acts as a bridge for the provision of logistical and military support to Hezbollah. An Iranian retaliation to a possible Israeli attack on Syria carries the risk of a major U.S.-led military assault in response. Hezbollah could be left vulnerable in such a scenario, something that has gravely concerned Tehran in recent months (Mehr News, February 3). There is also the problem of the ailing economies of Iran and Syria, both undergoing major financial crises while facing U.S.-led sanctions. A conventional military retaliation by Iran could put both countries at risk of economic destabilization, further undermining Iran's support of the Syrian economy.
Ultimately, for Iran, the best military option remains asymmetrical warfare. The arrest of 48 IRGC members by Syrian rebels in August and the death of IRGC commander Hasan Shateri (a.k.a. Khoshnevis) during Israel's attack on Syria's military compound indicate Iranian involvement in Syria in terms of intelligence and possible training of militia groups (IRNA, February 16). As in the conflicts in Lebanon and Iraq, such militias can preserve Iranian interests in a country that will most certainly become a battlefield for proxy wars between the West, Saudi Arabia and Iran in the event of the Assad regime's collapse. The militias could also pose a major security threat to Israel, similar to the threat posed by Hezbollah since 1982.
As Syria enters a new phase in the nearly two-year-old civil war, a phase that includes major gun battles in the suburbs of Damascus between government forces and rebel forces, Iran's long-term goals in the region are also coming under threat. Tehran is fully aware that with the loss of Syria, a new balance of power would shift away from Iran. With tensions brewing between Iran and the United States, Tehran will act cautiously, even if Syria is sporadically attacked by their common enemies. In terms of a large-scale war against Syria, however, Iran and Hezbollah will certainly retaliate, but not in a conventional military sense.