Ingush Skeptical About Plan to Resettle Unemployed Countrymen in Sverdlovsk
Publication: Eurasia Daily Monitor Volume: 6 Issue: 203
By: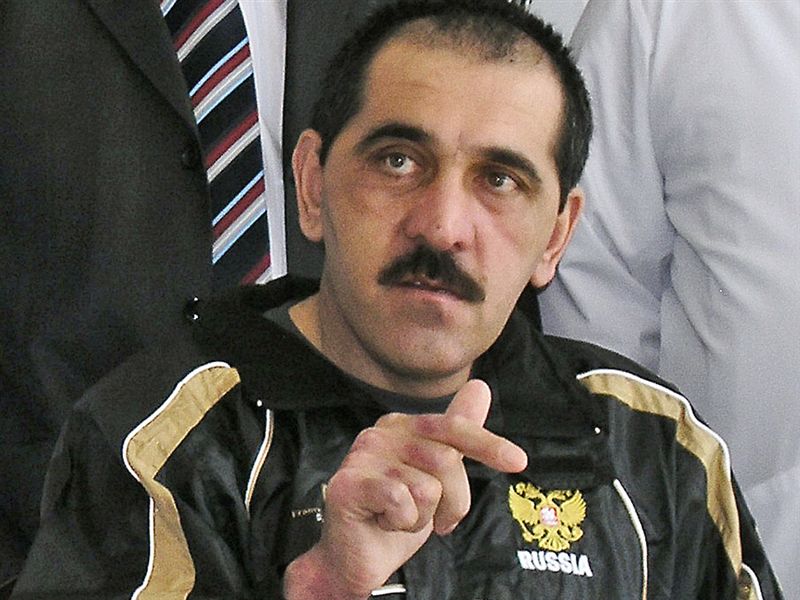 On October 30, Ingushetia's President Yunus-Bek Yevkurov announced the imminent launch of a program for voluntarily resettling unemployed people in his republic in Sverdlovsk oblast, which lies on the Eastern slopes of the Middle and North Urals and the Western Siberian Plain. In an interview with the newspaper Rossiyskaya Gazeta, President Yevkurov stated that representatives of several dozens of Ingush families were heading to Sverdlovsk oblast to see how it works for them. Each of the new settlers in the Urals will receive 54,000 rubles ($2,000). Yevkurov also said that he considered other regions in Siberia and Russia's Far East for the same purpose (Rossiyskaya Gazeta, October 30).
In the same interview, Yevkurov revealed that official statistics had miscalculated unemployment in Ingushetia –putting it at 18 percent while, according to Yevkurov, the real rate of unemployment in the republic is over 50 percent among people of working age. Yevkurov, along with the Russian leadership in Moscow, consider high unemployment and low living standards in Ingushetia as one of the main causes for the ongoing low-grade warfare between Islamist forces and the republic's pro-Moscow government.
The agreement between Ingushetia's president and Sverdlovsk Governor Eduard Rossel dates back to this past spring. Rossel viewed attracting migrants from Ingushetia, immigrants from CIS countries and even China as a way to populate his region's rural areas and revive agricultural businesses (Novy Region, May 28). Sverdlovsk oblast has a land area nearly equal to that of Great Britain, with only slightly more than seven percent of Great Britain's population. According to Russia's state statistical service, over 80 percent of Sverdlovsk oblast's population lives in the cities, while most of Ingushetia's residents reside in rural areas. Regional prosperity estimates put Sverdlovsk's figures nearly seven times higher than those of Ingushetia. While the accuracy of these figures should be questioned, given the spread of the shadow economy in Ingushetia and the North Caucasus in general, nonetheless the vast difference in well being between rural Ingushetia and heavily industrialized Sverdlovsk oblast is indisputable.
Yevkurov's resettlement plans immediately caught the attention of the people in Ingushetia as well as in Sverdlovsk oblast and elsewhere in Russia. "We have enough homeless [ethnic] Russians, and now it has been decided to bring in the Ingush," said the deputy head of the district in Sverdlovsk where the Ingush settlers are destined to land. "I do not catch the meaning of this. I would understand if they decided to bring in Chinese or Vietnamese, because they work very hard, but I do not know how the Ingush will work," he noted. The director of the Agency for Applied and Regional Policy, Valery Khomyakov, warned that there has already been one "peoples' resettlement" specialist –Joseph Stalin. "The situation when people move from the south to the north is not very typical," said Khomyakov. "The primary concern should be that this move does not cause inter-ethnic squabbles, because the arrival of the Ingush in Sverdlovsk oblast may not be very welcome to the local people … No one will risk saying that this will not happen" he explained (Novy Region, November 2).
In Ingushetia, Yevkurov's proposal also evoked memories of Stalin's deportations. In 1944 both the Ingush and the Chechens were deported en masse to Kazakhstan for allegedly collaborating with the German forces.
A popular opposition website in Ingushetia nicknamed President Yevkurov "Iosif Vissarionovich Yevkurov" (after Joseph Stalin). The website speculated that: "This operation is intended to achieve the result that tyrants –Stalin and Beria– could not achieve. According to data that we have, 50 percent of the unemployed [in Ingushetia] are planned for removal –that is, approximately 80,000 people of working age." Furthermore, the authors of the opposition statement concluded: "The leadership of Ingushetia wants to split the [Ingush] people, and destroy the Ingush ethnos. Brothers and sisters! Do not sell your homeland for 54,000 rubles [the payment to each of those willing to resettle]. If our own leaders do not need us at home, no one will need us in a foreign land" (www.ingushetiyaru.org, November 3).
There are competing views in Moscow on whether or not to facilitate the gradual resettlement and assimilation of Caucasians, including Ingush, in inner Russian regions. One influential proponent of resettlement is former Russian nationalities minister Valery Tishkov, who argues that the North Caucasus inherently breeds more people than it can afford to sustain, so that it makes sense to resettle the surplus working force elsewhere in Russia. Given Russia's general population decline and the high birth rates and unemployment in the North Caucasus this approach looks advantageous for both Russians and Caucasians.
The reality, however, is that due to the rise of Russian chauvinism and attacks on non-Russians, even the government in Moscow should take into consideration how the resettlement programs will be received among ethnic Russians. According to the Sova-Center, an NGO that monitors manifestations of xenophobia in Russia, at least 48 people were murdered and 253 injured in 36 Russian regions during the first nine months of 2009 as a result of racist and neo-Nazi attacks (www.xeno.sova-center.ru, October 1). Also, given persistent allegations that Russia's security services may be covertly backing some of the Russian neo-Nazis, it appears that there are also people in the Russian government who strongly oppose the resettlement of non-Russian ethnicities in ethnically Russian regions.
President Yevkurov's statement about the resettlement program could backfire and prove to be politically harmful and even fatal for him, given that the people of Ingushetia may grow increasingly skeptical about whether he represents their interests. There was already enough distrust between the population of Ingushetia and the Moscow-appointed Ingush president, and his badly timed and poorly delivered resettlement announcement has increased the gap between the population of Ingushetia and its Moscow-appointed leaders.