Insurgency Remains a Problem for Chechen Authorities
Publication: North Caucasus Weekly Volume: 13 Issue: 19
By: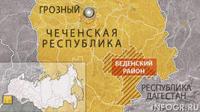 The Chechen authorities recently started to report regularly on hunting down militants in the foothills and mountains of the republic (www.kavkaz-uzel.ru/articles/212177/). Results of manhunts normally become known only if rebels are killed, but this happens much less frequently now than in 2011. Judging by open source data, it appears that the deaths among servicemen outnumber those among the militants in 2012 thus far. Approximately 30 militants and 40 servicemen have been killed and more than 50 servicemen injured during special operations in 2012 (www.kavkaz-uzel.ru/articles/155726). So the rough ratio of militant losses to servicemen casualties is one to three, which means that either the special operations have become more complicated or the militants have begun fighting the government forces more successfully. Chechen authorities tend to add militants who were killed in neighboring republics to the list of militants killed in Chechnya in order to boost their overall numbers (www.mvdchr.ru/rus/itogi/22.html). Since the start of 2012, government forces in Chechnya have detained around 40 people in order to put pressure on the rebels. Most of those detained are women accused of buying food for and providing lodging to the rebels. Because the authorities may be adding together the numbers of detained with the number of militants killed in battle, the official statistics should not be taken at face value.
Up until recently, clashes reportedly took place in the western part of the republic where Chechnya borders Ingushetia. More recently, however, observers have been paying attention to events in southwestern Chechnya's Vedeno District, where government forces were reportedly pursuing rebels. The events started to unfold after the government reported having captured Emir Mukharbi Isaev. The rebel leader was arrested four kilometers south of the Vedeno District village of Elistanzhi on September 18 (www.u-f.ru/News/chechenskaya-respublika/646458). His group was part of another formation led by a high-ranking rebel leader, Muslim Gakaev. Isaev, according to sources in the Chechen police, had been on the federal wanted list for a long time on suspicion of setting up an illegal armed group and of staging attacks on Russian police (www.kavkaz-uzel.ru/articles/212867/).
The detained rebel leader comes from Tsa-Vedeno village in Vedeno District. Officially, he had been among the disappeared. He went missing under unclear circumstances on June 30, 2003, when he was not even 14 years old. Makharbi Isaev was allegedly detained, and he must have been the youngest militant in Chechnya. At the time of his most recent arrest in September, Isaev was 23, the average age for militants. He was captured in an armed clash, during which he was apparently wounded and could not resist arrest. The fact that Isaev was not showcased on TV probably means that his injuries were serious and he needed to be treated for a while before that would be feasible (www.novoteka.ru/sevent/12732972/30297697). However, in a news report on September 20, the authorities already stated that Isaev had tipped them off as to the whereabouts of a group of rebels. The report included some propaganda, alleging that the remaining rebels had nearly starved to death and that arresting them would be the equivalent of a rescue (https://news.mail.ru/inregions/caucasus/20/incident/10306427/).
The government forces set out to chase down the remaining people in Isaev's group on the outskirts of Elistanzhi (www.kavkaz-uzel.ru/articles/212867/). The government sealed off the area to capture the rest of the group. On September 19, Ramzan Kadyrov stated that six rebels were in the group (www.rosbalt.ru/federal/2012/09/19/1036465.html). On September 20, one rebel was killed in a shootout with government forces (www.ria.ru/defense_safety/20120920/754893908.html). Chechnya's elite forces were sent in to complete the operation, including regiment #2, which is Kadyrov's vanguard. FSB forces likely also participated in this special operation. According to Kadyrov, only two police officers were killed in the fighting (https://izvestia.ru/news/535768). Local Chechen TV showed funerals of the two slain Chechen police officers. However, Russian TV channels were forced to admit that four servicemen were killed and 11 injured in the clashes (https://kp.ru/online/news/1253037/). The results of the operation apparently were not very favorable for the government. A total of four rebels were killed and one captured in this operation, while the government forces suffered four dead and 11 wounded. Out of the four slain rebels, two were identified as Beslan Kavtarashvili, a Grozny resident, and Sultan Munkiev, a resident of Khasavyurt, Dagestan (https://rus.expertclub.ge/portal/cnid__12618/alias__Expertclub/lang__ru/tabid__2546/default.aspx).
The rebels disagreed with the official results of the special operation, announcing on their websites that seven servicemen were killed and 15 wounded. Their website further asserted that the insurgents lost only two people (https://kavkazcenter.com/russ/content/2012/09/22/93233.shtml). The authorities gave reason to doubt their reports, since only two slain rebels were shown on TV, while the two others were not shown—something that is very unusual for government-controlled Chechen TV. According to rebel sources, intense fighting ensued for more than two days. Russian forces used military helicopters, artillery, and heavy mortars to shell forest areas.
In any case, even though the casualty figures differ, it is evident that the special operation in Vedeno District has been the biggest in Chechnya in the past two months. Thus, the situation in Chechnya is far from idyllic as Russian ideologists are trying to portray it, despite the fact that Vladimir Putin has personally been "resolving" the problem of the North Caucasus for the past 12 years (https://kavkasia.net/Russia/2012/1348133842.php). The result is unlikely to make either Putin himself or his team happy. As soon as the Russian government became constrained in launching large-scale military operations, it became completely defenseless against the tactics of the armed resistance of the North Caucasus.