Is Part of the Georgian Opposition Financed by Georgian Organized Crime?
Publication: Eurasia Daily Monitor Volume: 7 Issue: 126
By: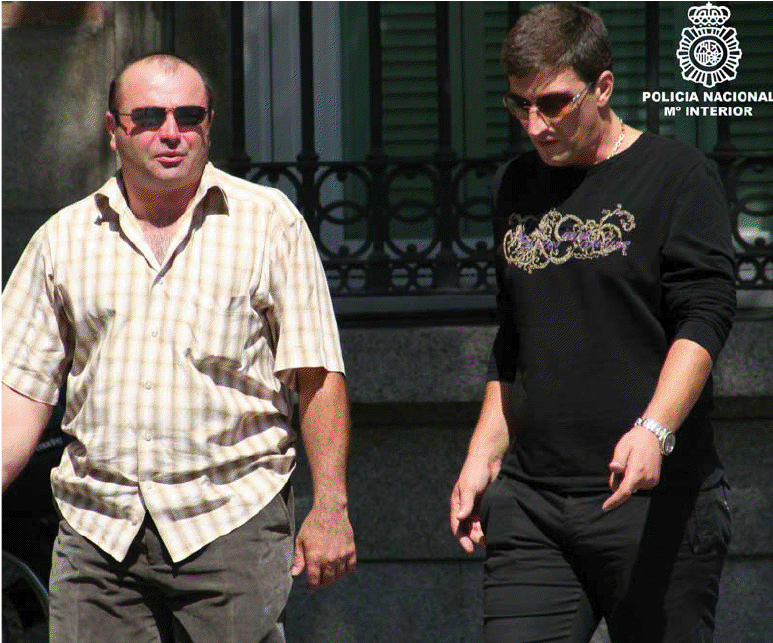 On June 22, the German newspaper Frankfurter Rundschau published an article by Andreas Förster entitled "Georgian Mafia Planned a Coup," in which it was stated that part of the Georgian political opposition received funds from Georgian organized crime networks in Europe to foment unrest in Georgia with the aim of toppling the government of Mikheil Saakashvili. Förster's main claim, that the street protests and four months-long occupation of downtown Tbilisi by the increasingly disorganized and unhinged opposition in the spring and early summer of last year were at least partly financed by the Georgian criminal groups operating in the EU. The article relied solely on the 66-page investigation report released recently by the Austrian Federal Criminal Police Office (Bundeskriminalamt or BK) (Frankfurter Rundschau, June 22).
Based on the transcripts of intercepted phone conversations between Georgian criminals residing in Germany and Austria, which were collected over the course of a year-long investigation that culminated in Operation Java in March, Austrian investigators concluded that the main objective of the pan-European Georgian criminal cartel, led by criminal authority and so-called "thief-in-law" Lasha Shushanashvili, was to destabilize the political situation in Georgia by providing support for violent demonstrations organized by the opposition. Furthermore, with the purpose of overthrowing the current Georgian government, President Mikheil Saakashvili and Minister of Internal Affairs Vano Merabishvili in particular, the criminal organization attempted to collude with corrupt high-ranking officials at the Ministry of Internal Affairs of Georgia. However, the BK report makes no mention of the specific opposition groups that allegedly received funds from Georgian organized crime in Europe, which should not be surprising, considering the sensitive political nature of such allegations (Frankfurter Rundschau, June 22).
According to the BK report, the main liaison between Lasha Shushanashvili's criminal organization and the Georgian opposition was the owner of a Georgian restaurant in Vienna (Frankfurter Rundschau, June 22). In an exclusive interview with the Georgian branch of Voice of America, a prominent German investigative journalist and expert on organized crime in Europe, Jürgen Roth, identified Rudiko Goguadze as the restaurant owner. Goguadze is a former prominent Mkhedrioni member whose extradition to Georgia in the late 1990s in connection with ordering the assassination of Georgian businessman and then-President Eduard Shevardnadze's nephew, Nugzar Shevardnadze, was denied by the same Austrian government that also granted him political asylum. Roth stated that Goguadze played the role of chief intermediary, received money from Georgian organized criminal groups in Europe and sent it to their affiliates in Russia. From there, part of the funds were then sent to Georgia via the Moneytrans system of expedited wire transfers to finance an unknown segment of the Georgian opposition (Voice of America/Georgian Service, June 23).
More importantly, the BK report states that Goguadze maintained a close personal connection with fugitive and former Minister of State Security of Georgia Igor Giorgadze, who has been residing in Moscow under the putative protection of the Russian Federal Security Service (FSB) since 1995, when he fled Georgia in the aftermath of the botched assassination attempt on Shevardnadze (Frankfurter Rundschau, June 22). Despite the Georgian government's repeated extradition requests and the fact that Igor Giorgadze has long been placed on Interpol's international wanted list, Moscow granted him political asylum in 2006 and continues to harbor him (For more information on Igor Giorgadze's involvement in Georgia's politics, see: "Georgian Coup Plotter Accused of Ties to Exiled State Security Minister," Jamestown Foundation Blog, May 13, 2009).
Operation Java, which was carried out on March 15 simultaneously in Austria, Germany, Switzerland, Spain, France and Italy, struck a significant blow to Georgian organized crime in Europe (often mistakenly referred to in the European media as the "Russian mafia," a common reference used to describe any type of organized criminal activity conducted by individuals from the post-Soviet space). Apart from Rudiko Goguadze, the Austrian police arrested other prominent Georgian criminal figures – Zaal Makharoblidze (aka Glekhovich) and Gocha Antipov (aka Alfason) (Voice of America/Georgian Service, June 23). Operation Java yielded more than 80 arrests, including 17 in Germany, 24 in Spain and 45 in Austria, France, Italy and Switzerland (El Pais, March 16; El Pais, March 17; Frankfurter Rundschau, June 22). Although in Barcelona the Spanish police arrested Lasha Shushanashvili's brother Kakhaber Shushanashvili, who is thought to have controlled the so-called obshchiak, or collective funds, and directed criminal activities in other countries, the chief culprit Shushanashvili managed to escape in Greece (El Pais, March 16; El Pais, March 17). The chief Spanish anti-corruption prosecutor Antonio Salinas cited the lack of cooperation by Greek law enforcement authorities as the main reason for Lasha Shushanashvili's escape (El Pais, March 17, 2010). Throughout Operation Java, the Europol actively cooperated with the Georgian Ministry of Internal Affairs and, as Roth stated, the Austrian Interior Minister Maria Fekter openly expressed her gratitude for her Georgian counterpart Vano Merabishvili's cooperation (Voice of America/Georgian Service, June 23).
On June 24, Georgian Foreign Minister Grigol Vashadze stated that the Georgian government was well aware of the contacts between the "marginal groups" within the opposition and Georgian criminal organizations based in Europe. Therefore there was nothing surprising in the BK report (Civil.ge, June 24). Although speculations about the illicit connections between the individuals close to opposition circles and the Georgian mafia abroad circulated in the Georgian media before, the publication of the BK report marks the first time this clandestine interaction was identified by European law enforcement agencies.