Islamic Caliphate for Kazakhstan: Disturbing Signs and Signals
Publication: Eurasia Daily Monitor Volume: 11 Issue: 156
By: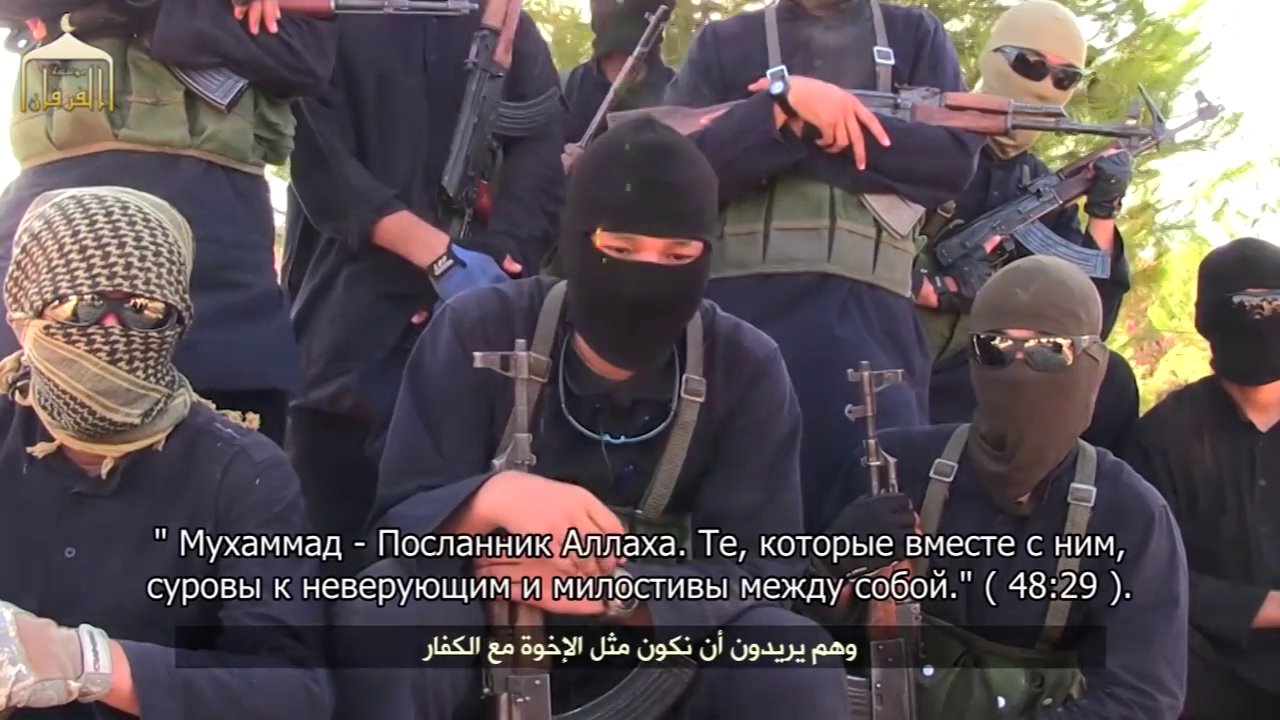 On June 29, the Islamic State of Iraq and Syria (ISIS) declared the emergence of an Islamic caliphate and renamed itself the Islamic State (IS). The organisation proclaimed that all existing Muslim states should support and provide their allegiances to the Caliphate, which according to IS, must stretch not only to Turkey, the Middle East and the Maghreb, but also include the entire Central Asian region—referred to by the historical name of Khurasan (Sayasat, July 4).
For many years, the governments in the Central Asian region have struggled to oppose and confront radical Islamic waves arriving from various directions: the North Caucasus, Afghanistan and Pakistan, the Middle East, and Eastern China (see EDM, July 25, 2012; March 17, 2011). Central Asia's leaders have managed to control and keep serious radicalization efforts to a minimum; though after the upheaval started in Syria, the conflict drew in a few hundred Central Asians fighters (see EDM, July 25, 2014; October 29, 2013). Nevertheless, generally the region has withstood extremism due to its secular governments, overwhelmingly tight control by law enforcement bodies, and partly due to the local populations' primarily nomadic lifestyle and mentality—especially in largely steppe countries like Kazakhstan—which, historically, have had difficulty embracing some of the tenets of traditional versions of Islam. Furthermore, in all Central Asian countries, Islamic religious organisations have been under constant scrutiny and monitoring (see EDM, October 8, 2013; February 15, 2013; January 23, 2013; July 16, 2012).
Today the most imminent threat stems from the post-2014 withdrawal of International Security Assistance Force (ISAF) militaries from Afghanistan. Concern includes the possible return of the Taliban to power, a spill-over of radicalism from Afghanistan to neighbouring Central Asian states, increased drug trafficking, and the return of Central Asian fighters back to their home countries (see EDM, February 26, 2014; September 26, 2013); though perceptions of these threats are not necessarily equally shared by all regional governments (see EDM, October 1, 2013). No common Central Asian strategy exists on how to deal with Afghanistan, so any coordinated efforts after 2014 are unlikely.
Radicalization and destabilisation could also emerge from within the region itself—perhaps due to the poor economic situation, weak governmental structures, corrupt leadership, absence of constructive succession procedures, weak civil society, weak governance, lack of comprehensive religious education, growing urbanisation, a growing gap between the rich and poor, exploitation of the available natural resources by the elite minority, lack of transparency, and so on. Moreover, the Central Asian republics are normally seen as authoritarian regimes with leaders unwilling to give up the power.
Kazakhstan is generally considered to be the most stable state in the region. Constitutionally, Kazakhstan is a secular country, and 70 percent of its population considers itself Muslim (E-Islam.kz, accessed September 1). Yet, this country experienced its first serious extremist and terrorist attacks in 2011–2012. A few extremist organisations, including Jund al-Khilafah (Soldiers of the Caliphate) emerged, threatening the sovereignty and peace of the country (see Terrorism Monitor, September 13, 2012). The number of Islamic activists has grown, particularly in rural areas, which might be traced back to social-economic factors—or could stem from even deeper issues. Kazakhstan concentrates most of its efforts on building and evolving strong legislation on combating terrorism and extremism, including a law passed in 2011. This law restricts religious organisations' activities, demands their re-registration, bans prayer inside civil institutions such as schools and universities, establishes specially designed areas for selling religious literature, and ensures that all mullahs and imams preaching in official Mosques are appointed by single governmental agency—the Spiritual Directorate of Kazakhstan Muslims.
The recent conviction of five people in Almaty for participation in the Islamic organization Hizb ut-Tahrir (banned in Kazakhstan since 2005) reminded people of the threat of radical extremism once again. The convicted were charged with attending the group's meetings where the creation of an Islamic caliphate on the territory of Kazakhstan was discussed (Tengrinews, July 1). A few Kazakshtani fighters are suspected to be among the founders of IS.
In October 2013, a YouTube video was posted showing 150 Kazakhs brandishing weapons and claiming that they arrived in Syria to fight for jihad. Kazakhstan's National Security Committee (KNB) denied that the video could have been made by Kazakhstanis; while the Ministry for Foreign Affairs stated that it was impossible to determine whether fighters were indeed Kazakhstani nationals (halyk-gazeti.kz, October 24, 2013). The KNB stated that together with other relevant agencies it was working on returning Kazakhstani nationals home and also preventing new recruits from joining the fighting in Syria. The current head of the Agency on Religious Affairs of Kazakhstan, Marat Azylkhanov, blamed external forces for luring and engaging Kazakhstani citizens into radical Islamic movements, mostly via the Internet (KNB, October 22, 2013). By November 2013, the alleged number of Kazakhstani fighters reached 250 people; apparently they travel to Syria via Turkey, with whom Kazakhstan has a 30-day visa-free regime.
A national expert on terrorism, Erlan Karin, points out that IS, with its high level of organizational skills and unconventional strategies, is actively recruiting Kazakhstan's nationals to join the Caliphate and pursue its goals (Total.kz, July 3). The head of the think tank "Alternative," Andrey Chebotarev, argues that IS does not present any tangible threat to Kazakhstan, because it is too geographically distant. Nonetheless, the organization may be able to recruit new fighters within the country, and some of these Kazakhstani Islamists could return after fighting in the Middle East (Sayasat, July 4). The concern is echoed by Aidos Sarym, an independent local expert, who argues that Kazakhstani veterans of the civil war in Syria could return to the Central Asian republic in order to target new recruits within the country by spreading Islamic literature and extremist ideas (Altyn-orda, September 5, 2013).
Overall the experts agree that IS does not present any tangible threat to Kazakhstan as such. However, what matters is its implications for the wider region: how the fighters will behave upon their return and whether they might be ideologically driven enough to start importing ideas of the Caliphate back to their home communities. That said, it is still too early to judge how effective IS will be in spreading beyond the territory it controls in Iraq and Syria, or how easily its members will be able to recruit new fighters upon returning to Kazakhstan and the wider region. The threat of radicalization within the country, therefore, remains vague.