Afghan and Syrian Links to Central Asian Jihadism
Publication: Eurasia Daily Monitor Volume: 10 Issue: 193
By: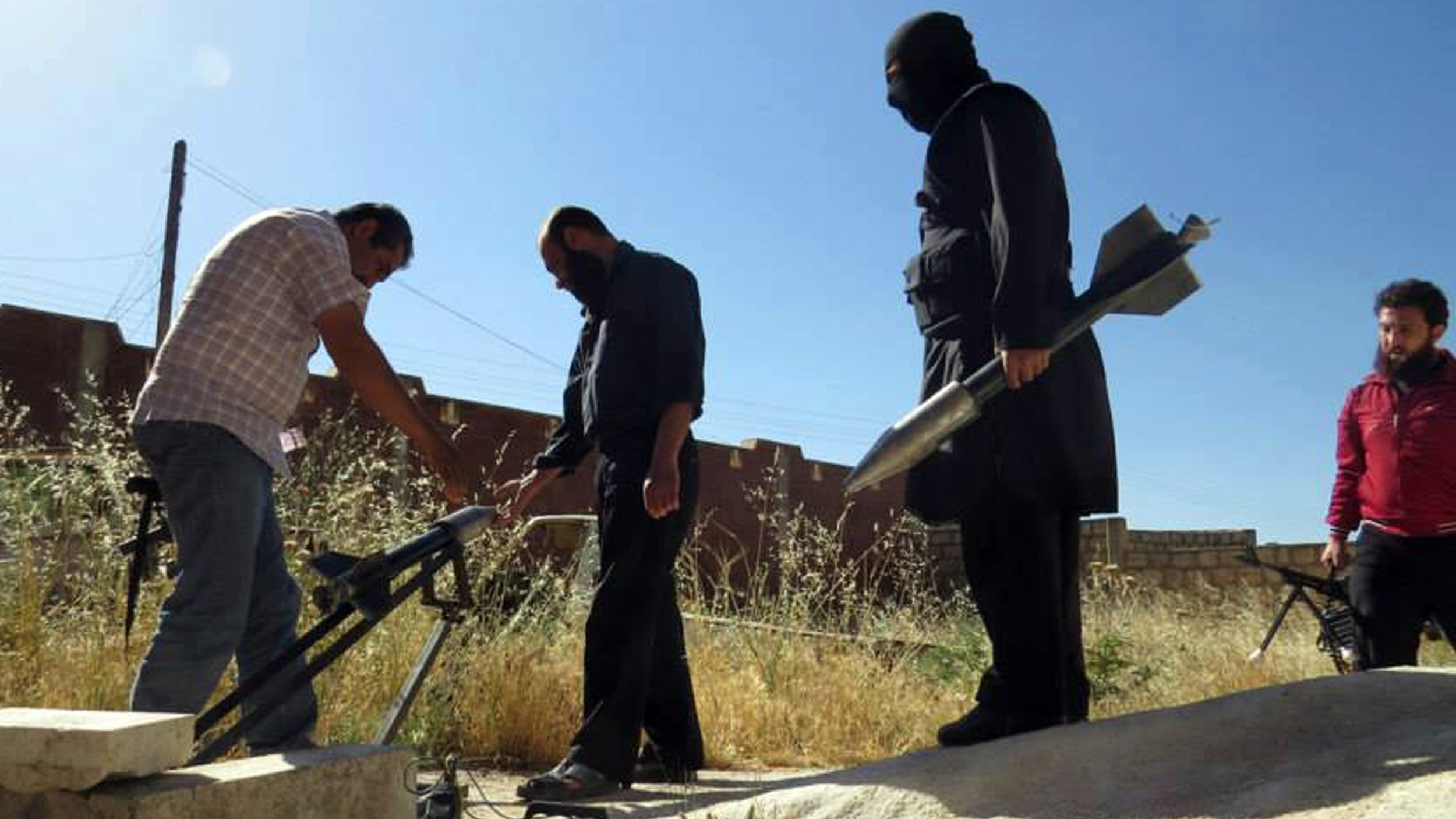 Since September 2013, Central Asian jihadists, including returnees from Syria, have attempted to carry out high-profile attacks in Kyrgyzstan and Tajikistan. Other Central Asian jihadists in Syria have increasingly publicized their activities with al-Qaeda in Iraq and al-Sham (Levant and the Eastern Mediterranean). As the United States' withdrawal from Afghanistan appears on the horizon in 2014 and the Syrian civil war escalates, Central Asian countries are seeing their citizens gaining fighting experience in diverse theatres, thus raising the profile of Central Asia on the jihadist agenda. The key concern in the short term is whether the recent terrorist activity in Central Asia is symptomatic of a new trend from within the region or whether it is affected from outside by trends in Afghanistan and Syria.
A recently uncovered terrorist operation in Tajikistan involved six men who were arrested on September 23 while planning to carry out attacks to disrupt the country's presidential election scheduled for November 6 (Dawn [Dushanbe], September 23; see EDM, October 16). According to Tajikistan's Ministry of Interior, the militants were preparing a series of explosions at government facilities in four districts of Dushanbe as well as a hostage siege in order to gain publicity for presenting ultimatums to the government during the presidential elections. Tajikistan's authorities also stated that these militants were Tajikistani nationals who received training in Waziristan, Pakistan.
Less than two weeks before the arrests in Tajikistan, Kyrgyzstan announced that it arrested a cell of returnees from the Syrian civil war in Osh in the Fergana Valley (Akipress, September 16). According to the authorities, they were planning to attack Kyrgyzstan's Independence Day celebrations on August 31 and the Shanghai Cooperation Organization (SCO) Summit in Bishkek on September 11. Moreover, the authorities reported that the militants included one Kazakhstani as well as citizens of the Kyrgyz Republic who were members of the Islamic Jihad Union (IJU). The IJU is a transitional offshoot of the Islamic Movement of Uzbekistan (IMU) that is most active in Afghanistan and Pakistan.
Though the arrests in southern Kyrgyzstan were not corroborated by sources outside of Central Asia, the plot in Osh resembled the plot in Dushanbe later that September. Both cases reflected the signature of al-Qaeda operations that target symbolic sites on symbolic dates, such as Independence Day, the SCO Summit and national elections. The arrests of Tajiks who fought in Afghanistan were also consistent with reports of Tajiks fighting in neighboring Badakhshan Province in Afghanistan (Khaama.com, September 28). Similarly, the arrests of Kazakhs and Kyrgyz in Osh who fought in the Syrian civil war are consistent with reports from Syria that some Central Asian jihadists may be leaving the country. Central Asians in Syria have become notorious for their lack of sensitivity to the local population compared to Arab jihadists, which may result in Arab jihadists encouraging Central Asians to return the their home countries and carry out the jihad there (Author's interviews, September 2013).
In October, not long after the details of the terrorist plots in Tajikistan and Kyrgyzstan emerged, Kazakhstani jihadists in al-Qaeda in Iraq and al-Sham issued a video of more than 50 jihadists and their families in Syria (al-Furqan media, October 14). In the video, which was titled "Letters from Epic Battlefields, The Hospitality of a Jihadist Family," the jihadists thanked God for allowing them to pursue their jihad in Syria and said they were in Syria to "fulfill their duties as set out by the precepts of Islam" and "die as a martyr." Three months earlier, in July, a Kazakh al-Qaeda in Iraq and al-Sham fighter, Abu-Mu'adh al-Muhajir, issued a video to "Muslims everywhere, not only in Kazakhstan who are living under tyranny, to emigrate from Kazakhstan, Kyrgyzstan, or any other country" and come to Syria (Al-Iraq wal-Sham Network, July 15).
Previous videos from Syria and twitter images have also shown Chinese and other Central Asian militants in Syria, but the most recent video of the Kazakh jihadists and their families in Syria was unprecedented. The only comparable videos are those of the Uighur-led Turkistan Islamic Party, which has released videos of the wives and young children of militants engaging in arms training and prayer in Pakistan (Ansar Al-Mujahideen English Forum, January 20, 2012). Kazakhstan's National Security Committee acknowledged its citizens are in Syria, but said it could not confirm the identities of individuals in the "Letters from Epic Battlefields" video or whether they were, in fact, from Kazakhstan (inform.kz October 22). The official statement added, however, that the Kazakhs in the video may have traveled "through refugee camps in Turkey, with which Kazakhstan has visa-free travel."
Nevertheless, by late October, the families in Kazakhstan of some of the jihadists in the video confirmed that these jihadists were their relatives. They said that the jihadists left Kazakhstan because they suffered from low paying jobs, unemployment and lack of a home in Kazakhstan. Syria, therefore, may have provided them with a new mission as well as a safety net, since the fighters there apparently received them with hospitality (RFE/RL, October 26). Once in Syria, under the protection of al-Qaeda, their radicalization likely intensified. Similarly, many of the Uighur jihadists in Pakistan initially left China because they feared they would be arrested by the Chinese government for anti-government activities or because they failed in their efforts to migrate to Europe for work and wound up in Taliban-controlled Afghanistan in the late 1990s. This suggests that while the most recent terrorist activities affecting Central Asia may originate from abroad, many of the drivers that cause Central Asians to become jihadists in the first place may originate at home. And their radicalization intensifies once they are in theatres of so-called jihad.