Ivanishvili Stakes out Pre-Election Positions
Publication: Eurasia Daily Monitor Volume: 9 Issue: 52
By: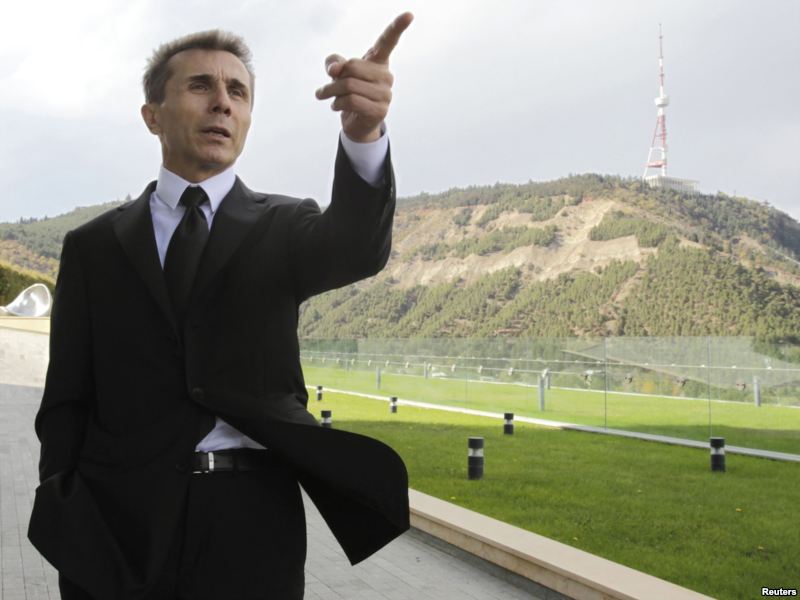 Bidzina Ivanishvili acts as proprietary leader of his Georgian Dream movement and lesser dependent groups. Having entered politics only five months ago (October 2011), he sounds confident of winning the upcoming elections, on the strength of the movement that he funds from his wealth. However, Ivanishvili's lack of familiarity with policy issues and his inexperience shine through his statements. According to Esben Emborg (chairman of the American Chamber of Commerce in Georgia – Forbes, March 7), Ivanishvili "is obviously extremely green. It amazes me that you have that amount of money and you wouldn't hire the best consultants and p.r. people in the business." Actually he does, in Washington before Tbilisi (see below).
Should he come to power, Ivanishvili anticipates enforcing order "very easily: You have to jail one minister, two [ministers] max, to show everyone that there will be no forgiveness. Show that there is political will up here, and it will all line up quickly," he tells an American interviewer (Forbes, March 7). Hallmarks of Ivanishvili's statements include total certainty in a landslide election victory, threats to impeach President Mikheil Saakashvili, "guarantees to build a pure democracy" within two years (thus "astonishing the Europeans"), and a pledge to withdraw from top state office after two or three years. Like Moscow, Ivanishvili blames Georgia ("Saakashvili") for Russia's economic embargoes and the 2008 war. On blame-Georgia-first premises he would try rebuilding relations with Russia and reconciling with Abkhazia and South Ossetia (EDM, October 14, 15, November 7, December 19, 2011; January 24, February 28, 2012).
Ivanishvili has nearly monopolized the role of policy spokesman for his Georgian Dream movement; and no one in the movement's upper echelon dares to dissent even from his more bizarre pronouncements. Ivanishvili sounds supremely confident of his own political acumen, except when crediting his wife, Ekaterine Khvedelidze, for her advice; but even Ekaterine is not authorized to address policy issues for the media or in front of public audiences.
Georgian Dream seems to operate on the same principle of unipersonal leadership as the small opposition groups that occupied the stage prior to Ivanishvili's entry. Like those radical groups, Ivanishvili's movement seems designed for the politics of confrontation and regime-change. Along with the similarities there are also key differences from those groups: Ivanishvili's organization has more growth potential, and his personal grip on it may well prove stronger because he is practically this organization's employer.
On a slightly reassuring note for stability, Ivanishvili feels drawn to some non-political avocations. On a parallel track he hopes to write a definitive treatise on psychology and psychoanalysis (which he describes as an unrequited "passion" of 30 years). Perceiving a high rate of mental disorders in the contemporary world, Ivanishvili plans to "convince the governments of developed countries, together with psychologists and psychoanalysts, that from my point of view, the methodology of child-rearing should be changed radically" (interview with Maestro TV, November 29, 2011).
Ivanishvili's policy prescriptions and some of his team may be discounted as amateurish. But his movement's destabilizing potential deserves being taken seriously, should Georgian Dream achieve substantial parliamentary representation on the back of Ivanishvili's wealth. A dysfunctional or hung parliament would be the result in that case. This could start a cycle of debilitating political strife as in years past, distracting the country from the course of reforms and Western integration.
With his vast resources and a mass organization at his disposal (if assembled as planned), Ivanishvili has the potential to establish a center of power counterbalancing that of the state. This would be a far cry from checks-and-balances between state institutions or between government and the opposition. It could, on the contrary, pose risks of destabilization (analogous with Badri Patarkatsishvili's 2007-2008 regime-change campaign, against odds that were higher at that time). Russian policy planners watching Georgia almost certainly hope to stimulate a countervailing political force in the country.
Ivanishvili and his recent allies, such as Irakli Alasania, have questioned Georgia's NATO aspirations as "unrealistic," or suggested directly or indirectly abandoning that goal for the sake of "normalizing" relations with Russia. But they have shifted the tactical gears again on recognizing that this position is unpopular in Georgia. Some of their team members still sniped at Georgia's NATO mission in Afghanistan most recently (see EDM, February 29); but Ivanishvili has apparently concluded that political acceptance in Washington can improve his electoral prospects in Georgia. Accordingly, Ivanishvili has hired four expensive lobbying firms in the US capital to work for him and his campaign, ahead of Georgia's elections (Legal Times, March 9).
Saakashvili's government has so firmly cemented Georgia-US relations that any Georgian political force must reckon with this factor, at least tactically; even if (as in Ivanishvili's case) it displays a poor comprehension of state interests and orderly politics.