Jihadist Attack on Togo Highlights Threats to Neighboring Ghana
Publication: Terrorism Monitor Volume: 20 Issue: 15
By: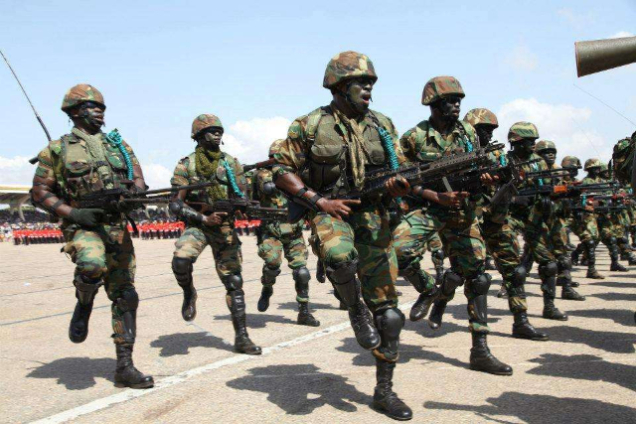 Togolese officials reported the first successful jihadist attack on its territory overnight on May 10 (RFI, June 15). The attack, which targeted the northern town of Kpekankandi, left eight Togolese soldiers dead and was later claimed by al-Qaeda's affiliate in the Sahel, Jama'at Nasr al-Islam wal Muslimin (JNIM) (RFI, June 15). This incident came after a series of attacks in 2020, 2021 and early 2022 in nearby Cote d'Ivoire and Benin, which leaves Ghana as the only coastal West African country bordering Burkina Faso that has yet to be targeted by JNIM.
Ghana Next?
The attack in Togo raises the risk that, as jihadists diversify the countries they are targeting in coastal West Africa, Ghana will be next. The fact that Ghana has yet to be targeted, despite the mounting attacks in nearby countries, is likely linked to several factors, including the fact that Ghana is the only country in the region that is Anglophone, which may have made cross-border recruiting slightly more challenging for JNIM's Francophone fighters. Ghana's efforts to improve security have also likely played a part.
Indeed, Ghana has taken considerable precautions against being targeted by jihadist groups. Notably, the government has significantly reinforced its military presence in the north while undertaking efforts to decentralize the security services (Jeune Afrique, May 20, 2019). This followed a decision by Ghanaian authorities to redraw the country's territories in 2018, increasing them from ten to 16 regions (KAS, March 1). Until then, only one battalion had responsibility for security in the north of the country. This has since been divided between battalions to reinforce security (KAS, March 1). Such military realignment has rarely been seen in West Africa and has likely contributed to a stronger defensive position in Ghana than elsewhere in the region.
Ghana has also been preparing for jihadist attacks to take place for several years and has learned from the experiences of other countries in forming its response to the threat. For example, the military has been increasing efforts to engage with the local population and encourage people to report suspicious incidents near their homes. This was highlighted most prominently with the "See Something, Say Something" campaign that was launched shortly after the latest attack in Togo (ADF, June 14). The campaign encouraged locals to phone a counter-terrorism hotline if they witnessed anything suspicious.
Mounting Threats
Despite Ghana's preparations, the threat has been mounting for some time and it is unlikely that Ghana's efforts will be sufficient to prevent an attack from occurring entirely, particularly given that jihadist groups appear to have already established a presence in northern Ghana. As early as 2019, Burkina Faso warned neighboring countries that jihadists operating on their territory were retreating into coastal states, including Ghana (Jeune Afrique, May 20, 2019). Additionally, following the Otapuanu Military Operation in southeast Burkina Faso in March 2019, which saw Burkinabe officials seek to disrupt JNIM and Islamic State in the Greater Sahara (ISGS) cells, Burkinabe authorities reported that extremist elements had been discovered in northern Ghana (Accord, December 10, 2021).
Moreover, evidence shows a considerable number of Ghanaian jihadist fighters from both Burkina Faso–based Ansarul Islam and its larger counterpart, JNIM, in the Sahel. An estimated 200 young Ghanaians, for example, may have left the country to participate in jihadist groups in Burkina Faso or Mali (DW, April 6). Reinforcing this estimate, troops belonging to the French-led Operation Barkhane in the Sahel have found phone numbers with the Ghanaian area code on the phones of jihadists they have arrested in the Sahel (Le Monde, May 30). The jihadists seemingly intended to use their Ghanaian recruits to mobilize more of their compatriots to join (KAS, March 1). The increasing role of Ghanaians in JNIM was underscored by a suicide-bombing attack by a Ghanaian in June 2021 in Gossi, Mali, which was preceded by the Ghanaian suicide bomber posting a video calling on his family and friends to join the jihad (IFRI, February 1).
Further, already for several years, JNIM has been using Ghana as an area for gathering resources, particularly motorbikes, which indicates that jihadists likely already know the country's terrain well (IFRI, February 1). In 2018, Burkinabe authorities also discovered an electric cord during a counter-terrorism operation in Ouagadougou, which was traced to a mining site in northern Ghana (ISS, March 9). This was among other evidence that jihadists are sourcing materials to make explosives from northern Ghana. Officials there have reported that fertilizer, which is a key ingredient for bomb-making, is smuggled into Burkina Faso from Ghana in large quantities. Indeed, in July 2019, the minister for the Upper West Region of Ghana noted the loss of $12 million in fertilizer smuggled from Ghana to neighboring countries during the previous year (ISS, June 8, 2020).
Conclusion
This smuggling and movement of jihadists is facilitated by the fact that Ghana's borders remain extremely porous. This makes it easy for jihadists to traverse in and out of the country and leaves it vulnerable to attack, even in spite of the reinforcements Ghana has deployed (Le Monde, May 30). Given this situation, it is highly likely that northern Ghana will be targeted in the coming years, if not months. An attack would likely target security forces, as has been the trend throughout the majority of JNIM attacks in both the Sahel and the coastal states in recent months. Particularly vulnerable areas also include the numerous artisanal gold-mining sites in the Upper West Region and along the border with Cote d'Ivoire—particularly near the villages of Chache and Bole, which are already home to groups of jihadists. Meanwhile various trafficking routes in the north appear to already be controlled by jihadists, including the Bawku, Garu and Zebilla areas in the northeast (KAS, March 1). These areas are likely to represent another vulnerability and become the first locations that JNIM attacks.
Jessica Moody is a researcher, writer and editor focusing on West Africa. She has worked for the Economist Intelligence Unit, IHS Markit, Risk Advisory Group, African Arguments, Foreign Policy and Africa Is a Country. She has a PhD in post-conflict peacebuilding from the war studies department at King's College London. Follow her on Twitter, @jessmoody89.