Jordan's U-Turn on Iran and the Capatagon Conundrum From Syria
Publication: Terrorism Monitor Volume: 20 Issue: 15
By: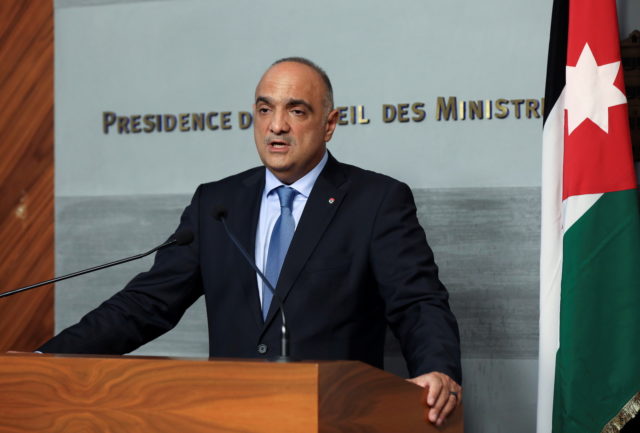 On July 10, Jordanian Prime Minister Bisher Khasawneh claimed that Jordan had never treated Iran as a national security threat (BBC Arabic, July 10). However, two months earlier, Jordan's King Abdullah II had underlined the threat that Iran and its proxies would pose on Jordan's northern border if Russia withdrew from Syria (The New Arab, May 19). Jordanian security officials during the same period accused Iranian militias of undermining Jordan's national security through trafficking the amphetamine Captagon from Syria into Jordan (Middle East Eye, May 24). Given the apparent severity of the threat on Jordan's borders, what then caused the apparent U-turn in official statements?
The Captagon Trade in Syria
Syria and Iran are partners in large-scale drug trafficking operations in Syria. Captagon production sites are concentrated in major Syrian urban hubs, such as Damascus, Latakia and Aleppo, as well as in Daraa near the Jordanian border and Lebanon's Bekaa Valley. [1] Syrian state-linked businessmen and the Iranian-backed Lebanese Hezbollah own production sites and coordinate smuggling routes. Meanwhile, Iranian-backed Syrian militias and the Syrian army's Fourth Division provide security for the factories and routes. [2] For internationally sanctioned Syria, the Captagon trade is a major source of income. In 2021 alone, the Syrian government made a profit of at least $5.7 billion from the trade (Middle East Monitor, July 3). Jordan is a principal transit country for Captagon routes from Syria to the Persian Gulf and beyond.
While the Captagon trade in Syria predates the Syrian civil war, state-sponsored cross-border smuggling into Jordan has increased since 2018. With the civil war shifting in Bashar al-Assad's favor, Jordan, having previously backed rebel groups in southern Syria, supported a 2017 deal that included Russian guarantees that would limit any future Iranian presence in southern Syria following the Syrian government's recapture of the southwestern provinces of Daraa and al-Suwaida. Al-Assad regained near-total state control over these provinces after two Syrian military pushes in 2018 and 2021, respectively, which allowed the Syrian army's Fourth Division to extend its presence along the southwestern Syrian border with Jordan. A steady increase in Captagon smuggling has happened since then (Enab Baladi, April 4, 2020). As of May 2022, Jordanian authorities had seized 20 million Captagon tablets compared to 14 million tablets in all of 2021 (al-Monitor, May 25). According to Jordanian officials, Captagon smuggling operations into Jordan occur daily (Syria Direct, June 1).
Iran's Presence and Goals in Southern Syria
Despite Russian guarantees, Iranian activity in southwestern Syria has increased significantly. Iranian-backed militias have expanded military control to include up to 150 military posts in southern Syria over the past two years (Ahram, May 28). In May 2022, Syrian sources stated that Iran had deployed further militia reinforcements and ammunition supplies to Daraa and al-Houran (al-Mashreq, May 31).
Iran has two goals in southern Syria: to facilitate the Captagon trade and to use its militia presence to expand its influence in the Middle East to include Jordan, a long-term US partner. For Iran, the Captagon trade is vital as its revenue share can be used to fund its militias, while revenue to Syrian partners helps bolster the Syrian government financially.
A strong Iranian presence on the Jordanian border is also a way to influence Jordan and the region as a whole. Jordan is an important crossroads between the Levant, Iraq and the Gulf, and hence, the country's stability is vital for the region. Iranian influence on Jordan's borders could later see imports of Iranian ballistic missiles and drones to its aligned militias to threaten an expanding US military presence in Jordan (Stars and Stripes, July 1, 2021). [3] A longer-term goal for Iran in southwestern Syria would be to replicate its project in eastern Syria, where Iranian cultural and religious institutions are established and Iranian militias recruit aggressively from the local population (Terrorism Monitor, March 11).
Conclusion
A repeat of Jordan's pre-2018 strategy of supporting Syrian opposition militia control of the Syrian-Jordanian border is now unrealistic. While Jordan maintains contact with opposition militias based in southeastern Syria, such as Maghawir al-Thawra, that protect the US Al-Tanf military base, these militias are vastly outnumbered by Syria's Fourth Division and Iran's militia network (Middle East Eye, June 19). Additionally, Jordan would have to seek Russian support to pressure Syria and Iran into agreeing to a loss of territorial control along the border.
However, Russia is neither interested in stopping the Captagon drug trade nor Iranian expansion in southern Syria, as long it can influence both. Russia benefits from the Captagon trade and Iranian militia activity, as the former finances the Syrian government and the latter puts pressure on US allies, such as Jordan, Israel and Saudi Arabia.
The reversal in Jordanian statements regarding Iran's presence in southwestern Syria does not reveal a sudden Jordanian warming to the situation on its border. Instead, Jordan is seeking to test the ground diplomatically with Iran. Following King Abdullah II's public display of concern regarding Iranian activity, Iran and Jordan held direct negotiations in Baghdad in June (Iran International, July 1). The change of tone in Jordanian statements regarding Iran since the negotiations occurred suggests that at least some positive ground has been made.
However, it remains to be seen whether a long-term understanding between Jordan and Iran can be reached. While Jordan could accept Iran's power on the ground, just as it eventually recognized the Syrian government's control over its southern provinces, this would require guarantees of reduced drug smuggling and limitations on arms supplies to Iran's proxies.
[1] See Caroline Rose and Alexander Söderholm, "The Captagon Threat A Profile of Illicit Trade, Consumption, and Regional Realities" (New Lines Institute, April 2022).
[2] See Suhail al-Ghazi, "Drug Smuggling in Syria: Involvement by Assad Regime and Complication on Regional Countries" (Orsam Centre for Middle East Studies, January 2022).
[3] The Jordanian monarch has previously claimed that Jordan has come under attack by Iranian-made drones (Arab News, July 25 2021).
Jacob Lees Weiss is an analyst specializing in the MENA region at Healix International and HX Global. He holds an MA in Contemporary Arabic Studies from the Autonomous University of Barcelona. Before working at Healix, he spent time volunteering for NGOs and studying in Algeria and Egypt.