Joseph Kony: The Lord's Resistance Army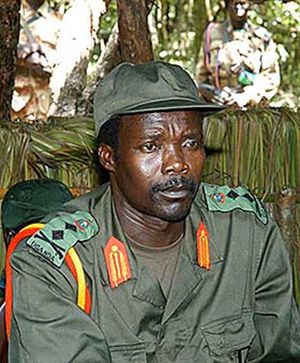 In recent weeks, a far-reaching media campaign by the California-based NGO, Invisible Children, thrust Ugandan guerrilla leader Joseph Kony
out of relative obscurity in the West into the public spotlight. Although The Lord's Resistance Army (LRA) ceased major operations in Uganda in 2009, Kony, its enigmatic leader is still at-large today. The Jamestown Foundation has written extensively about Kony and the actions of the LRA in Uganda and Central-East Africa over the past several years.
In an effort to provide critical analysis of key leadership figures of global militant groups, Jamestown published Rebellion Without Reason: The Strange Survival of Joseph Kony and the Lord's Resistance Army by Andrew McGregor in its November 2011 issue of Militant Leadership Monitor.
This piece profiled the efforts of U.S. President Barack Obama to aid Central African campaigns to destroy the LRA, the history of the LRA movement in northern Uganda, the LRA's ties to the Acholi tribe and Joseph Kony
's tactics, which include mystical Christian extremism.
To receive leading analysis without delay, subscribe today to Militant Leadership Monitor, which provides a unique source of information about the leading personalities behind the world's major insurgent and militant movements.