Kazakhstan Nervously Contemplates Possible Impact of Sanctions Against Russia
Publication: Eurasia Daily Monitor Volume: 11 Issue: 95
By: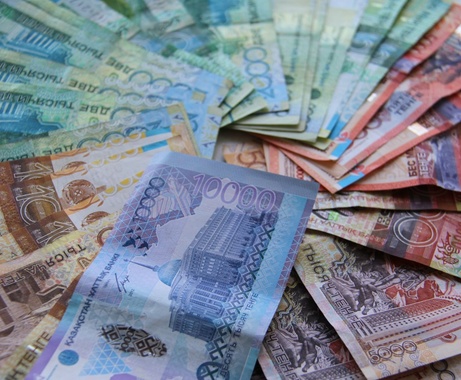 As the United States and the European Union continue to further step up sanctions against Russia for its annexation of Crimea and its subsequent fractious relations with Ukraine (ITAR-TASS, May 21), government officials in neighboring Kazakhstan are increasingly anxious about the potential impact these sanctions could have on their country. Indeed, when tensions rose over the deteriorating conditions in Ukraine in mid-February, the Russian ruble lost almost 10 percent against the euro-dollar basket, leading the National Bank of Kazakhstan, on February 11, to devalue the tenge by 18.9 percent (RIA Novosti, February 11). Kazakhstan's participation in the Customs Union with Russia and Belarus will, accordingly, make it more vulnerable to Western sanctions than most other post-Soviet states because of the deepening economic ties among the Customs Union's members.
Kazakhstan's increased vulnerability to Western sanctions imposed on Russia stems from the fact that on October 6, 2007 Russia, Belarus and Kazakhstan signed a treaty establishing the Eurasian Customs Union (ECU), which is to be extended and codified into the Eurasian Economic Union (EEU), with a target date of implementation of January 2015. Kazakhstan's membership in the ECU and its successor, the EEU, will make this Central Asian republic more and more vulnerable to events in Russia, leading a number of critics to question the wisdom of connecting the national economy increasingly tightly to that of its large northern neighbor.
On May 13, Central Bank Governor Kairat Kelimbetov told a press briefing about the government's concerns regarding the possible impact of Western sanctions against Russia on the Kazakhstani economy, remarking, "We are concerned over possible sanctions against Russia, our major trade partner. Russian products are responsible for 36 percent of all [of] Kazakhstan's imports, with 7 percent of Kazakhstan's exports going to Russia. We have witnessed a substantial capital outflow… Russia might face zero economic growth this year. [It is] not good news for us as the two economies are interdependent to a great extent" (Tengrinews, May 13).
Even before the Crimean crisis evolved, voices in Kazakhstan openly questioned the wisdom of their country's participation in the ECU and EEU (see EDM, October 19, 2012; June 20, 2013). In May 2013, for example, Kazakh political scientist and economist Mukhtar Taizhan advocated during an interview that Kazakhstan hold a referendum on withdrawing from the ECU, commenting, "The sizes of the [Customs Union's member] economies are very different. Russia's economy is 14 times larger than Kazakhstan's economy, with ten times the population. The Kazakh market is only 7 percent the size of Russia's. It is like letting a schoolboy and a professional boxer into the ring" (Vechernii Bishkek, May 14).
Kelimbetov is not the only one contemplating the possible collateral effects of Western sanctions on Central Asian economies. A May 14 report by the European Bank for Reconstruction and Development (EBRD) covered the potential impact of Western-Russian relations on Central Asia. In January, the EBRD had predicted a 2.7-percent growth rate for the region for 2014, but has now downgraded that expectation to just 1.4 percent, adding that for 2015, a growth rate of 1.9 percent in Central Asia is possible, if the Russian-Ukrainian crisis does not escalate further. The EBRD wrote, "In Kazakhstan, GDP growth increased from 5 per cent in 2012 to 6 per cent in 2013 on the back of strong investment growth and robust consumer spending. However, the growth is expected to slow down to 5.0 per cent in 2014, largely as a result of slowdown in Russia and reduced consumer spending" (EBRD Office of the Chief Economist, Regional Economic Prospects in EBRD Countries of Operations: May 2014). These figures represent a significant slowdown from 2011's GDP growth rate of over 7 percent.
The EBRD also sees a potential ripple effect devaluing Central Asian currencies if the crisis intensifies. EBRD Lead Economist for Central Asia Agris Preimanis said, "The weakening of remittance flows, as well as exports (to a lesser degree), are expected to be a factor [in slowing growth]. Any further escalation of the Russia-Ukraine crisis poses [a] significant downside risk to growth and would put downward pressure on currencies in the Central Asian region" (The Astana Times, May 15).
The Asian Development Bank (ADB) is similarly pessimistic. ADB economist Juzhong Zhuang said that his institution's main task currently was to cope with the consequences of the Ukrainian crisis, adding that for Kazakhstan, if the West increased sanctions against Russia to including energy exports, it could impact Kazakhstan, as Russia is currently the main transit route for Kazakhstani oil to world markets via the Caspian Pipeline Consortium pipeline to Russia's Novorossiisk oil export terminus on the Black Sea (1news.az, May 5). Rounding out the negative predictions, on April 8, the International Monetary Fund (IMF) cut for the third time in a row its 2014 economic growth forecast for Russia to 1.3 percent from an earlier 2 percent and an initial 3 percent, noting in a report, "The balance of risks [for Russia and its neighbors] remains to the downside, considering rising geopolitical uncertainties following the takeover of Crimea by Russia, tightening financial conditions, and volatile capital flows" (The Moscow Times, April 8).
It is difficult to predict, first of all, to what degree the Western sanctions against Russia may still be strengthened, and secondly, how they would impact Kazakhstan's participation in both the Customs Union and Eurasian Union. Because of the crisis, Kazakhstan has already had to postdate a planned $1 billion Eurobond issue to late autumn 2014. Kazakhstani Central Bank head Kelimbetov is well aware that Russia will dominate the EEU, observing that Kazakhstan-based bank assets make up only 5 percent of the bank assets within the ECU and that "We believe the current 15–20 middle-sized [Kazakhstani banks with subsidiaries based in Russia and China] will face tougher competition in the years to come…" (Tengrinews, May 13).
Kazakhstan seeks to preserve its fiscal independence amid its increasing interaction with Russia. But the complex matrix of Western sanctions as well as growing Chinese economic influence in Central Asia may, in time, actually make the predictions of the IMF, ADB and EBRD look overly optimistic.