Kazakhstan to Kick Off its "People's IPO" With KazMunaiGaz
Publication: Eurasia Daily Monitor Volume: 8 Issue: 43
By: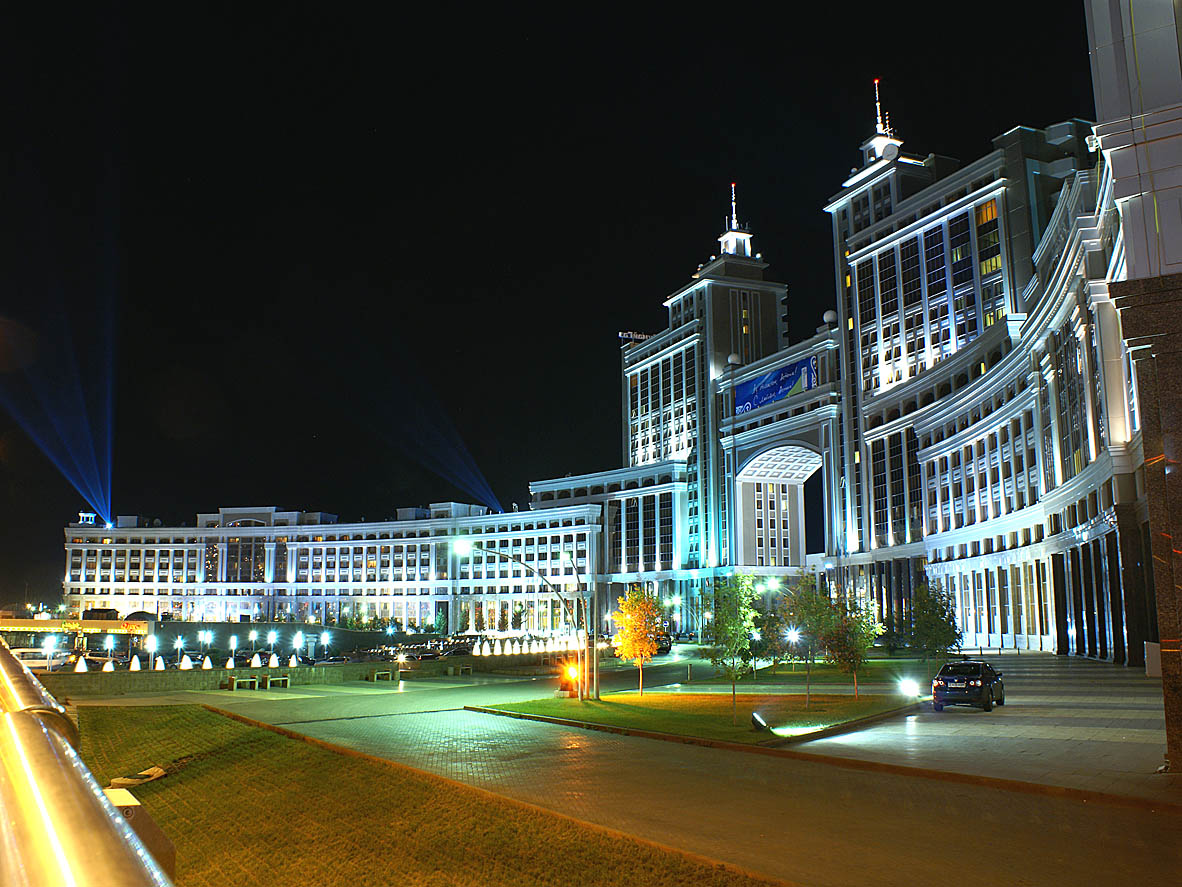 Kazakhstan's President Nursultan Nazarbayev has announced that five percent of London-listed KazMunaiGaz Exploration and Development (KMG EP), a subsidiary of the national oil and gas company KazMunaiGaz (KMG), will be floated on the Kazakh stock exchange in 2011. These shares are worth $500 million and can only be bought by Kazakhstani citizens, he said (www.akorda.kz, March 1).
"One person will be able to acquire a maximum of 50 shares," said Nazarbayev, but without indicating their face value. Shares that remain unsold to individuals will then become available for purchase to Kazakhstan's pension funds. "The whole world is earning money on the stock market. Kazakhstani citizens should also learn how to do this," he added.
What he did not say was that this might have the long-desired effect of breathing life into the languishing Kazakhstan Stock Exchange (KASE) by improving its liquidity.
The sale of KMG EP's shares is the beginning of a series of initial public offerings, the so-called "people's IPOs," in which shares of Kazakhstan's prime state-owned companies will be offered for sale over the next two to three years. Dates of the offerings are not yet known. Details of the program are still being worked out.
According to Nazarbayev, the sale of the stake in KMG EP will be followed by share offerings in Kazakhstan Electricity Grid Operating Co. (KEGOC), Kazpost and railroad operator Kazakhstan Temir Zholy (KTZh). Like KMG, they are 100 percent owned by the sovereign welfare fund Samruk-Kazyna. Later on, the metal producers Eurasian Natural Resources Corp (ENRC), Kazakhmys, Kazzinc, and Arcelor Mittal's Karmetkombinat will also offer some of their shares, he said. In ENRC and Kazakhmys, Samruk-Kazyna holds only 11.65 percent and 14.99 percent of the shares respectively.
In a speech at his ruling Nur Otan Party Congress last month, Nazarbayev instructed his government to develop the "people's IPO" program. He also urged foreign companies operating in Kazakhstan to participate because it was "their duty to our citizens" (www.akorda.kz, February 11).
KMG, the crown jewel among Kazakhstan's state-owned companies and the first company to offer its shares, has been embroiled in controversy over the past few weeks. The weekly Ekspert Kazakhstan has questioned the performance of KMG's management for failing to fulfill the targets of the government's 2004-2010 program on developing the country's petrochemical industry. Moreover, the purchase of the loss-making Rompetrol Group, Romania's second largest oil company headquartered in Amsterdam, for an estimated $3 billion has proven to be a drain (Ekspert Kazakhstan, February 20-27).
KMG bought 75 percent of Rompetrol Group in 2007 to gain a foothold in the downstream markets of Europe. KMG said at the time that the deal doubled its refining capability and increased its retail infrastructure by giving it access to 630 gas stations in seven European countries. It purchased the remaining 25 percent in 2009 from the previous owner Dinu Patriciu, who is on the Forbes' list of the world's billionaires. The amount of the full purchase price was not publicized then.
Rompetrol Rafinare, which is part of the Rompetrol Group and owner of the Petromidia refinery, has accumulated over 500 million Euros in losses in five years. In 2010, it reported a loss of around 159 million Euros ($220 million), the biggest in the company's history and one of the biggest losses registered by a Romanian company last year. Its total debt amounts to 1.3 billion Euros (Ziarul Financiar, February 17).
But Rompetrol expects to return to profitability in 2012 on completion of an ambitious modernization program, in which KazMunaiGas has invested around $800 million. Last year's negative result was due to lower consumption of oil products in Europe caused by the global crisis, said the company's chief financial officer Dmitry Grigoryev, who put Rompetrol's net loss in 2010 at $179.33 million (Reuters, March 2).
At a press conference in Almaty on February 24, Salim Oten, who applied and failed to become a candidate in the upcoming April 3 presidential elections, questioned the motives of KMG for acquiring Rompetrol. He belongs to a group of 13 civic and political activists who have sent a letter to Romania's president, prime minister, parliament, and general procurator asking for a formal investigation of the purchase deal between KMG and Rompetrol and the use of funds. They claim that $1.1 billion paid by KMG as part of the purchasing price of $2.85 billion for the refinancing of debt did not reach its destination. Among the signees are Vladimir Kozlov of the opposition "Alga! Party," Gaziz Aldamzharov of the Communist Party of Kazakhstan, and Ualikhan Kaisarov of the Azat Party (Golos Respubliki, February 25; Vzglyad, March 2).
Two prominent watchdog organizations, the Berlin-based Transparency International and New York-based Revenue Watch, counted KMG among the worst performers on their list of oil and gas companies reporting on their anti-corruption programs with a compliance rate of 13 percent. In a survey covering 44 major oil and gas producers (20 international and 24 national oil companies) published on March 1, KMG was at the bottom of the list just below China's CNPC and above Saudi Arabia's Saudi Aramco. However, on its organizational disclosure, KMG rated better than average with 75 percent (www.transparency.org, March 1).