French Total On Yamal: a New Form of Corporate Agreement?
Publication: Eurasia Daily Monitor Volume: 8 Issue: 44
By: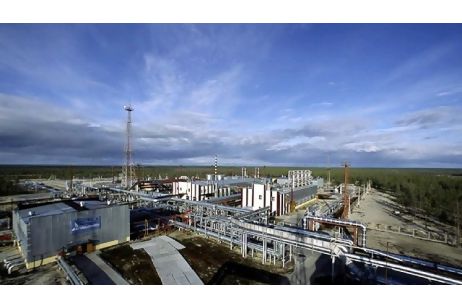 On March 2 at his Novo-Ogarevo residence, Russian Prime Minister Vladimir Putin hosted the signing of a novel type of strategic partnership between Russian and West European energy companies, in this case Total of France.
In Putin's presence, Total chairman and CEO Christophe de Margerie signed two memorandums of understanding (MoUs) with Novatek gas company chairman, Leonid Mikhelson, and the Novatek stakeholder Gennadi Timchenko (head of the Gunvor oil-trading company in a parallel line of business).
Under the first document, Total will buy 12 percent of Novatek's shares this year, with an option to increase that to 20 percent within three years, from Novatek's two principal stakeholders, Mikhelson and Timchenko. The 12 percent purchase is intended for completion by July, with Total to pay approximately $4 billion for the shares, according to de Margerie based on current stock-market valuations (likely to rise, however, due to these stated intentions). Apparently, Total and Novatek intend to appoint a representative of each company to the other's board (Interfax, March 2, 3; Upstreamonline, March 3).
According to some press reports, Mikhelson and Timchenko each hold more than 20 percent of Novatek's shares, aggregating almost 51 percent between them (Vedomosti, Dow Jones, March 3).
Under the second document, Total will buy a 20 percent stake in Yamal LNG, the project development company at the South Tambey gas and condensate field on the Yamal peninsula (north-western Siberia).
Apart from extraction, South Tambey features a major gas liquefaction project as well as shipping of LNG and other natural gas liquids. Its planned output is 15 million tons of liquefied gas per year from 2016 onward. Novatek holds a 71 percent stake in the Yamal LNG project, to be reduced to an intangible 51 percent after Total's share purchase. According to Mikhelson, Novatek may seek further minority shareholders for Yamal LNG, but Total is guaranteed to remain the largest foreign shareholder in this project (Oil and Gas Journal, March 3).
Investment requirements in Yamal LNG are valued at $20 billion, apparently as an order-of-magnitude assessment (Bloomberg, March 4). Total and Novatek are already involved in a joint venture, Terneftegaz, to develop the Termokarst field on the Yamal peninsula since 2009. Little has transpired about that venture to date.
The South Tambey venture was being discussed since 2010 by the same companies. Some observers suggest that the current turmoil in Northern Africa and the Middle East has made Russia seem more reliable and investor-friendly by comparison, precipitating the agreement's signing. De Margerie picked up on this factor: Upheavals "in a number of oil and gas producing countries now send a signal to investors to come to Russia, because it offers a much safer environment for investment," he stated (Dow Jones, March 2),
This claim, however, is at variance with the existing situation in Northern Africa and the Middle East. With Libya's sole exception, the oil and gas producing countries have remained stable. The countries in upheaval are not producers, or insignificant producers. According to a parallel argument, this time from the "Western brokerage community" in Moscow, the Total deal shows that major Western companies can only go to Russia if they seek sizeable reserves. This line can sound like a rear-guard defense from the impact of global LNG, which tends to limit Russia's attractiveness to Western investment in the gas sector. Major Western companies may have to go to the Russian Arctic if they face problems with their booked reserves of gas.
For Total, the agreement with Novatek on Yamal LNG is also a consolation prize for the likely loss of the Shtokman project. That Arctic gas project was officially postponed, but in fact almost certainly abandoned in early 2010, due to the less expensive LNG capturing American and increasingly European market. Total and the Norwegian Statoil were minority partners, with 25 percent and 24 percent stakes respectively, to Gazprom's 51 percent in the project-operating Shtokman Development company.
The Novatek-Total agreements entail some significant novelties. First, Novatek steps forward, rather than Gazprom, to partner with a major Western company, under Putin's protective wing. Second, Timchenko's profile is rising sharply within this configuration of interests under Putin. Third, Novatek stands to receive, in effect, a significant subsidy in the form of Total's share purchase, for the latter's admittance to the Yamal project. And fourth, cross-membership on the boards may herald new form of corporate integration of Russian energy companies with West European allies.