Kazakhstan's Troubled Political Transition
Publication: Eurasia Daily Monitor Volume: 16 Issue: 72
By: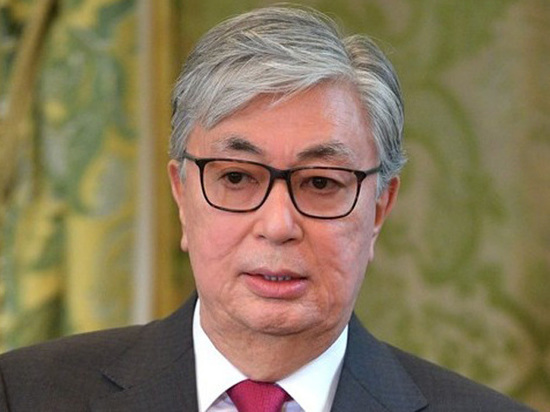 No one, not even former Kazakhstani president Nursultan Nazarbayev, expected the transition from his 30 years in power to be easy. Indeed, despite giving up the presidency, the longtime Kazakhstani leader nonetheless remains the dominant power in his country to ensure that the worst does not happen. But events since March 19, when Nazarbayev resigned and Kasym-Zhomart Tokayev became acting president (subject to an election on June 9), are already highlighting deep divisions inside the Central Asian republic. The current situation underlines unresolved problems with the governance of Kazakhstan and the readiness of actors, both political and religious, to exploit these shortcomings. For now, Nazarbayev and Tokayev will most likely be able to control the situation. But in the longer term, they could face ever greater challenges.
Over the last several weeks, protesters have taken to the streets in the capital and other major cities to demand change. Some demonstrators are upset with Tokayev for renaming the capital after Nazarbayev (Nur-Sultan, previously Astana); but most are voicing their frustrations at the fact that almost all of Nazarbayev's policies remain in place. Moreover, the acting president has earned the nickname "Mini-Nazarbayev," that is, an official with the same position but not the same powers. In the words of one observer, Tokayev is someone who has managed to "disappoint practically everyone who had awaited Nazarbayev's departure from power" (Moskovsky Komsomolets, May 10).
The protests, which Kazakhstani authorities say have been organized by émigré opposition figure Mukhtar Ablyazov (who denies any connection), have been put down with numerous arrests. The government has even gone so far as to shut off access to the Internet to prevent opponents of the regime from organizing more cohesively (BBC News—Russian service, May 10; Currenttime.tv, May 13). Kazakhstani officials acknowledge arresting 80 demonstrators, mostly young people and women with numerous children who were demanding more government subsidies. But activists suggest the real number is far larger and is being concealed to hide just how much opposition there is to the old-new regime (Moskovsky Komsomolets, May 10).
Following Nazarbayev, many Kazakhstanis had expected a certain amount of, at least, decorative democratization, like what has occurred in some other post-Soviet states. However, that has not happened. Instead, Tokayev has retained Nazarbayev's system, with only the slightest of adjustments. And many of those changes have been in a negative direction. For example, Tokayev adopted populist measures to ensure the loyalty of the police, boosting their salaries as well as delaying a re-attestation campaign that Nazarbayev himself had earlier called for. Even so, some analysts say that Tokayev has not had enough time to reveal his true self and, until he is elected, he cannot be his own man. But most argue that Tokayev will never be independent long as Nazarbayev and members of his family, including Nazarbayev's daughter Dariga Nazarbayeva, retain the real levers of power in the country (Moskovsky Komsomolets, May 10).
Most of the demonstrators in the cities appear to be people who want a more secular and democratic Kazakhstan, but three other groups have become more restive as well, taking advantage of what they hope is an interregnum to press their agendas. The first group is made up of Kazakhstani Muslims who, especially in rural areas, are becoming increasingly active. In response to this trend, the Muslim Spiritual Directorate (MSD) of Kazakhstan, the mixed governmental-religious body that supervises official Islamic life in Kazakhstan, has issued a statement warning Muslims against being seduced by extremist anti-government activists, especially during the Holy Month of Ramadan, occurring right now. The MSD expressed particular concern that young people, as a result of their inexperience, might be led down the wrong path; the Islamic body urged all Kazakhstanis to be "vigilant on questions of religion" and "not to provide any material assistance to false prophets" (Ca-news.org, May 13).
Kazakh nationalists make up the second group and have become more active as well, inspired by the showing of a new film highlighting the ways in which their ancestors suffered from a Moscow-organized terror famine. Occurring in the early 1930s, the famine decimated an even larger share of Kazakhs than the Ukrainians who died in the analogous Soviet operation in Ukraine (the Holdomor). Some officials are concerned that this film by itself will trigger conflicts between ethnic Kazakhs and ethnic Russians (Ritmeurasia.org, May 14).
The third and final group consists of ethnic Russians. Although the Russian community continues to shrink as ever more of its members leave Kazakhstan (see EDM, April 11), it remains a significant group both domestically and internationally. Kazakhstani experts insist this group is relatively well-integrated and that Moscow has not been actively promoting any sort of "fifth column" amongst its members. But they warn that the possibility of radical change from the Nazarbayev transition could change that overnight and mobilize the ethnic-Russian community (Central Asia Monitor, January 16).
Compounding all these problems is the looming presidential vote on June 9. The ongoing campaign, which features six candidates in addition to Tokayev, has already led to the airing of troublesome systemic socio-political issues; and the upcoming debates are certain to reveal even more (Ritmeurasia.org, May 6, 14). Indeed, the campaign is confronting Tokayev and, behind him, Nazarbayev with a unique challenge.
Kazakhstan now faces the first election in decades that will not feature Nazarbayev. In the past, the former president typically won 90 percent or more of the vote. Tokayev, who can count on administrative resources to ensure that he wins, nevertheless cannot afford to approach that figure. Doing so would likely offend Nazarbayev and certainly anger many who are expecting progress. But not winning a sizeable majority, probably in the 65–70 percent range, would entail other risks, leading more Kazakhstani residents to conclude that there is real opposition and that Tokayev's "coronation" is far from conclusive.
That being the case, there are likely to be more protests in Kazakhstan even after the vote. And the stability of Kazakhstan, which Nazarbayev has worked so hard to ensure, could begin to decay, with groups inside the country and beyond its borders taking advantage.