Kremlin Wins, Germany Loses From the Chavez Gift to Rosneft
Publication: Eurasia Daily Monitor Volume: 7 Issue: 187
By: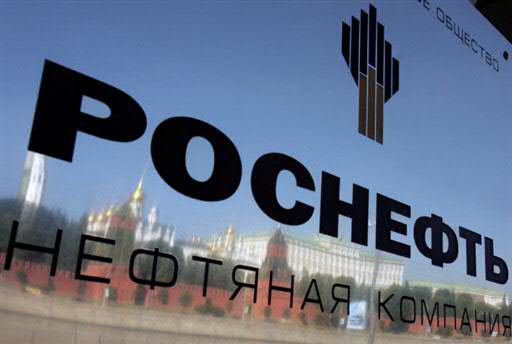 On October 16 in Moscow, Russian President, Dmitry Medvedev, and his Venezuelan counterpart, Hugo Chavez, witnessed the signing of an agreement whereby Russia's Rosneft takes over Petroleos de Venezuela's (PDVSA) massive refining capacities in Germany. With this, Rosneft is acquiring 10 percent of the total German refining capacities. Signed by the presidents of Rosneft and PDVSA, Eduard Khudaynatov and Rafael Ramirez, the agreement stipulates a price of only $1.6 billion, heavily discounted in Rosneft's favor due to the current economic recession in Europe. The sale and purchase should enter into force in 2011, subject to German and European regulatory approval (Interfax, October 15-17; Kommersant, October 15, 16).
German authorities were all along aware of preparations for this takeover (at least since the Wall Street Journal had broken the story in November). Berlin, however, failed to react, although Rosneft's Kremlin-led move spells even heavier German dependence on Russia for energy. According to Russian Prime Minister, Vladimir Putin, and Deputy Prime Minister, Igor Sechin (Rosneft's board chairman), at the signing event, this takeover will be accompanied by an increase in Russian oil deliveries to Germany by pipeline and by sea tankers. Russia already supplies one third of Germany's annual crude oil consumption (the Russian-controlled share exceeds one third by adding Kazakhstani oil delivered to Germany through Russia).
Under the agreement, Rosneft buys out PDVSA's 50 percent share in Ruhr Oel, the refining industry conglomerate in Germany. Ruhr Oel is a 50 percent-50 percent joint venture of British Petroleum (BP) with PDVSA since 1983. The British company's German subsidiary, BP Refining and Petrochemicals, holds the operating rights in Ruhr Oel.
Ruhr Oel owns a full 20 percent of total refining capacities in Germany. Assets of Ruhr Oel include 100 percent ownership of the Gelsenkirchen-Scholven and Gelsenkirchen-Horst refineries (northwestern Germany); 37.5 percent ownership in the Schwedt refinery (Brandenburg); 25 percent in the Bayern Oel refinery (Ingolstadt); and 24 percent in the Upper Rhine Oil Refinery (MIRO in Karlsruhe, the single largest German refinery). Their aggregate operating capacity amounts to 23 million tons of crude oil per year.
In addition, Ruhr Oel holds stakes in the oil pipelines supplying those refineries, as well as 100 percent ownership of the Muelheim-based Solvent Chemie, a leading producer of petrochemicals. Ruhr Oel accounts for the lion's share of fuels and lubricants being sold by BP through the network of service stations Aral, a BP subsidiary and German market leader. BP's operatorship in Ruhr Oel and ownership of Aral are not affected by the Rosneft deal.
With this acquisition, Rosneft gains refining capacities for 11.5 million tons of crude oil per year, and located in the heart of Europe's most lucrative oil-products market (including Germany's immediate western neighbors). Once the regulatory approval is received, 18 percent of Rosneft's refining capacities will be located there. According to Khudaynatov at the Moscow signing event, the move corresponds with Russia's strategy of expansion in key European energy markets and obtaining access to advanced Western technologies.
BP has the preemptive right to buy PDVSA's shares in Ruhr Oel, in the event that PDVSA sells shares to a third party. However, BP has announced that it would not exercise that right, but would instead support Rosneft's goal regarding transfers of technology. The BP press communiqué's opening sentence rings slightly (no doubt involuntarily) humorous in German ("BP freut sich auf Rosneft," October 15).
According to most press commentaries, BP could not afford to exercise the preemptive right to PDVSA shares, given BP's obligations to compensate damaged parties in the US after the Gulf of Mexico oil spill. Prior to that, BP had resisted the attempts by its Russian partners in TNK-BP to elbow their way into Ruhr Oel. With BP apparently cash-strapped after the Gulf of Mexico disaster, however, the Kremlin had a free hand to arrange a wholesale handover by its ally Chavez to Rosneft.
Some press reports also suggest that BP allowed Rosneft into Ruhr Oel in return for Rosneft allowing BP into joint oil and gas exploration in the Kara Sea basin of the Russian Arctic. The British company, however, has denied this (Financial Times Deutschland, Die Welt, Frankfurter Allgemeine Zeitung, October 15-18).
In the event of German and EU regulatory approval, however, the transaction may be open to legal challenges arising from the Yukos affair. The main production unit of Yukos, YuganskNeftegaz, was handed over to Rosneft at a price far below its market value. Rosneft is the main beneficiary of the destruction of Yukos –the work of the same Kremlin leaders who arranged the Chavez-Rosneft deal in Germany. Some Russian commentators (Kommersant, October 16) anticipate that legal successors to Yukos in the West may well consider a court challenge to Rosneft's move in Germany.