Kyrgyz Youth Search for Political Identity
Publication: Eurasia Daily Monitor Volume: 7 Issue: 123
By: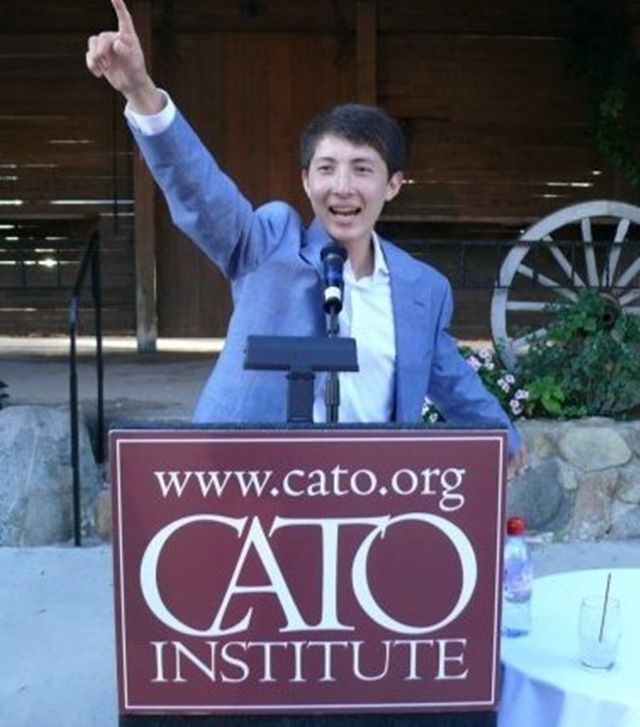 Recent political changes in Kyrgyzstan promoted widespread discussions online among younger internet users, roughly 20 to 35 years old. Twitter, Facebook and local online forums attracted numerous new users aspiring to make their voices heard amid rapid political change. From journalists to NGO leaders, young generations of Kyrgyz activists seek political identity and ways of influencing the government by joining online and real-time discussions about the country's future.
An important element in the April 7 regime change was that most of those who died protesting against former President, Kurmanbek Bakiyev, were young and educated Bishkek dwellers (the youngest victim was 16 years old). Furthermore, mostly young Bishkek residents joined the ranks of people's guard to protect neighborhoods from looters. Many young and aspiring entrepreneurs like 32 year old Semetei Omurgazy Uulu, a business owner in a Bishkek shopping mall, were robbed twice –during the unrest in March 2005 and again in April 2010. In the volatile political environment, they want to ensure that change comes in a more civilized manner in a better regulated political environment.
Online forums such as Diesel.kg are teeming with messages complaining about the corruption and inefficiency of the old leaders in the provisional government. The forum also stages discussions about who should join the government among younger leaders and what changes must be made in the overall political system in the country. "This online community can readily become a new political movement," one user suggested in Diesel.kg. "I don't want to turn into a corrupt moron, but I am not sure if I'll be able to change the environment," one young political aspirant told Jamestown.
Recently, one of the youngest members of the provisional government, Edil Baisalov, resigned from his senior post to form his own party (www.akipress.kg, June 7). Potentially, he may attract young activists, but the question remains as to whether the wider public is ready to accept new faces amid the ongoing uncertainty about the country's future. Like Baisalov, Kyrgyzstan's young activists face the double burden of challenging the establishment and establishing themselves as political players in the eyes of general public. Major political parties are set to compete in the upcoming October 10 parliamentary elections, by investing large sums of money and using their leaders' informal influence across the country to generate supporters.
Uluk Kydyrbayev, the founder of Bishkek Business Club and Mirsulzhan Namazaliev, the founder of the Central Asian Free Market Institute, are pro-business-oriented, both in their twenties and head prominent NGO's that promote market reform and good governance. Other young activists' efforts focus on helping orphanages and handicapped children (www.limon.kg, May 17). Other youth initiatives organize discussions on important national issues, including corruption, management of the hydropower sector and gender issues (www.donor.kg, June 9).
Young activists that previously supported the Bakiyev regime are hoping that they might be able to participate in the political process. Among them is Maksat Kunakunov, formerly the youngest Member of Parliament, who was forced to join Ak Zhol in 2008 in order to survive in the narrowing political space under Bakiyev.
A wave of rural youth who moved to Bishkek in the 1990's and 2000's are slowly blending in with the rest of city's residents by adopting the habits of urban lifestyle and increasing the overall youth numbers in Kyrgyzstan's capital. Freedom of movement, easy access to internet, and continuous uncertainty about the country's future –are the main ingredients of a growing awareness among younger generations in Kyrgyzstan.
In effect, the recent change of regime took place at a time when the post-Soviet educated generation entered the labor market and is aspiring to ensure safe and prosperous existence for themselves and their families. Unlike older generations of political activists, urban youth in Kyrgyzstan has access to internet resources, studied and travel abroad, and are more entrepreneurial. Interim leader, Roza Otunbayeva, has stated several times that she intends to attract young leaders to join the government. However, to date she has been the only provisional government leader to call for changes in the cadre politics. Indeed, most of Baisalov's supporters assume he was purged from the government as his colleagues were unable to find common ground with him.
The October elections might witness the return of many old faces in Kyrgyzstan's politics –those who survived the regimes of former Presidents, Askar Akayev and Kurmanbek Bakiyev. Yet, should the new parliament continue to maintain Akayev and Bakiyev-style corrupt and authoritarian politics, younger generations of politically active Kyrgyz will be bound to protect their own aspirations by playing a more prominent role in the country's politics.