Kyrgyzstan: One Year Passes After The Osh Violence
Publication: Eurasia Daily Monitor Volume: 8 Issue: 112
By: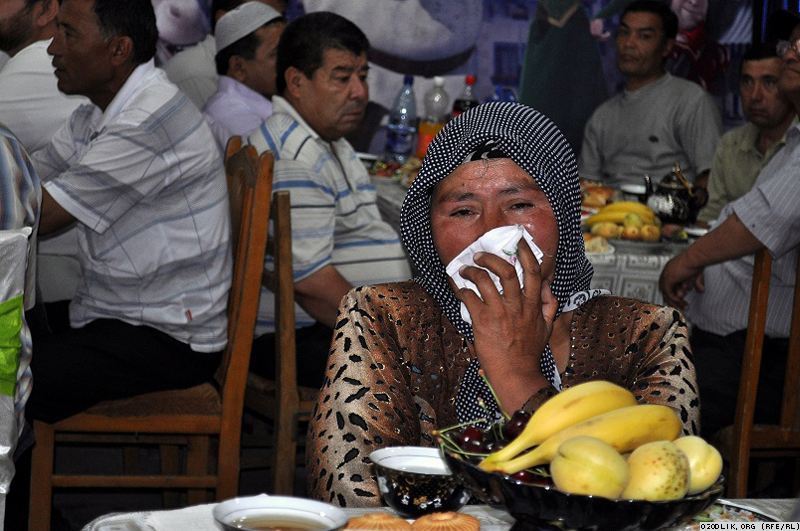 One year after the four-day ethnic violence in Osh, the situation on the ground remains stable, but tense. There is no clear explanation yet as to why the conflict had spread and whether it was a predominantly top-down or bottom-up mobilization of violence. Although President Roza Otunbayeva has tried to open Kyrgyzstan to an international investigation into the June 10-14, 2010 violence, parliament abruptly halted discussions of international experts' findings. Meanwhile, the government faces criticism for failing to deliver justice for the victims of the violence by punishing those responsible and investigating acts of torture and sexual violence (www.24.kg, June 8).
To date, over 10 reports by international and local experts have been conducted investigating the conflict. Some conspiracy theories have ceased to exist, while others are proving popular among former interim government officials that were in place when the conflict erupted. Most reports agree that the number of dead as a result of the June violence was between 450 and 500, while the volume of refugees reached 400,000. Despite this, however, none of the reports indicate any participation by so-called "third forces" in instigating the violence, but argue that it was likely sparked by local economic, political, social factors, most ruling elites blame forces that acted upon former president Bakiyev's orders.
The anniversary also highlights a sizable difference between the political leadership in Kyrgyzstan today and in June 2010. The conflict erupted two months after President Bakiyev was ousted as a result of the protests. One year ago, fearing a challenge by Bakiyev's loyalists, hardly any representative of the interim government dared to travel to southern Kyrgyzstan. This year, however, flocks of Members of Parliament (MPs) from both coalition and opposition parties, Prime Minister Almazabek Atambayev along with other government officials, and the president will spend time commemorating the unfortunate anniversary in Osh (www.akipress.kg, June 7). They will all try to participate in traditional memorial services, promise to help the victims of the violence, and call for reconciliation efforts.
Shortly before the anniversary, Amnesty International and Human Rights Watch published reports highlighting the inefficiencies of Kyrgyzstan's judicial system (www.24.kg, June 8). Both reports show that although an overwhelming majority of causalities were ethnic Uzbeks, the number of Uzbeks convicted of crimes and brought to courts is also disproportionally high. According to Amnesty International, of the 271 people taken into custody, 230 were ethnic Uzbek and only 29 ethnic Kyrgyz.
In return, the Kyrgyz government's official reaction usually states that trials of ethnic-Kyrgyz criminals will stir up greater chaos in the country and state institutions are not strong enough to sustain mobs of angry protestors representing the ethnic majority. While Kyrgyz government officials recognize the seriousness of the imbalance, they too often have to rely on information provided by civil society and international organizations. National and local law-enforcement agencies often conceal from the political leadership cases of torture, illegal raids, and arbitrary arrests.
For many in the government it only makes sense to start the trials of ethnic-Kyrgyz suspected after the presidential elections take place at end of this year. But because it is still unclear who will win the presidential race, future commitment to establishing justice through fair trials remains questionable. Particularly concerning is that with the current political interplay in Kyrgyzstan, no former member of the interim government will be held accountable, nor will cases of crimes against humanity be investigated. Some MPs, particularly members of the Ata-Jurt Party, blame ethnic Uzbek separatists for starting the violence and the continued uncertainty in southern Kyrgyzstan (www.gezitter.org, June 6).
In an effort to reconcile ethnic groups the president has established the Department of Ethnic and Religious Policy and Interaction to work out a strategy that would reconcile the various ethnicities. The department works closely with civil society leaders. Otunbayeva has also sought to rotate policemen and judges from northern parts of the country to southern cities. Furthermore, televised discussion about the June 2010 violence and public forums regularly take place in Osh and Jalalabad, while media outlets report on the discussions taking place inside the parliament.
This unfortunate anniversary has thus been marked by both positive and negative developments. While the central government is somewhat stronger compared to one year ago, it is unable and often unwilling to pursue and deliver justice after the bloodshed. In this context, however, uncertainty about the country's immediate political future and thus whether fair trials will be held any time soon remain uncertain.