The Future Of The Turkmen Opposition In Exile
Publication: Eurasia Daily Monitor Volume: 8 Issue: 112
By: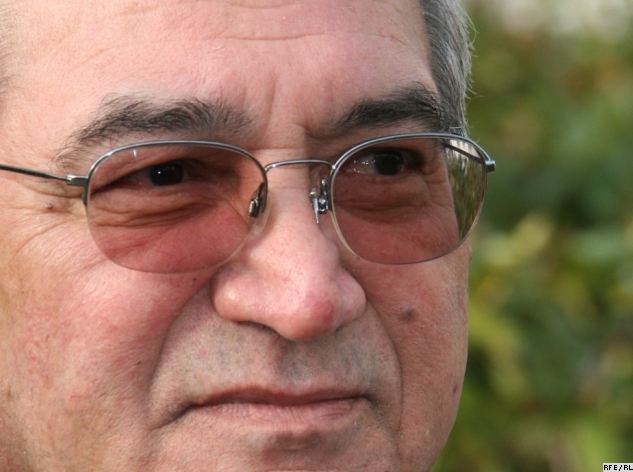 At a time when protesters are taking down the governments of long-serving authoritarian rulers in Middle Eastern and North African countries, opposition movements in the former Soviet republics of Azerbaijan and Armenia are also taking their struggle to the streets in their respective countries to influence, if not change, the system.
Even the exiled opposition parties of neighboring Uzbekistan are combining their forces (https://www.uznews.net/news_single.php?lng=en&sub=hot&cid=30&nid=17282) to challenge the regime of Islam Karimov, but lately nothing has been heard about the activities of the Turkmen opposition parties in exile, why?
Answering this question, Nurmukhammet Khanamov, leader of the opposition Republican Party of Turkmenistan in exile, told Jamestown in an interview that they are continuing their work, but compared with past years, they have been facing a significant fall in international support lately, including financial incentives, which he says is severely affecting their day-to-day operations.
The effects are such that, since their last meeting in 2003 in Vienna, Austria, no major gathering of the Turkmen opposition parties in exile has been reported. While they continue to face severe challenges in maintaining contact with their domestic support in Turkmenistan, in the absence of international backing, some of those opposition figures are apparently giving up their struggle.
Established in early 2000, Mr. Khanamov's Republican Party of Turkmenistan in exile might well be an exception to the three other currently existing Turkmen opposition parties in exile, by continuing to remain active and relatively responsive.
But today the Republican Party of Turkmenistan also seems to be basically a one-man show, where apparently Khanamov himself is responsible for activities at all levels from secretary level jobs to the requirements of the highest post of the presidency. Khanamov's residence is apparently the party's only office and headquarters; his formal and informal meetings are held in the cafés of Vienna; his cell phone is almost the only means of contact for the party. This is the picture of the most prominent Turkmen opposition party. At the same time, his desperate situation also apparently rejects the Turkmen government's claim that he, alongside other opposition members, is responsible for the embezzlement of millions of dollars while in power (Adalat Weekly, Turkmenistan, May 17, 2002).
However, regardless of its desperate economic situation, when compared to other fellow Turkmen opposition parties in exile, the Republican Party of Turkmenistan is performing better and maintains hope for a better future. At the heart of its activity is the party's functioning website www.tmrepublican.org, which, although only in the Russian language, provides a platform for the party to make relevant posts available to the public – providing a crucial bridge between the party and its followers. Besides Khanamov's Republican Party of Turkmenistan, one of the most promising exiled Turkmen opposition parties has been the Watan (Motherland) Political and Social Movement of Turkmenistan.
The Watan was established in early 2000 by former deputy Prime Minister Khudayberdi Orazov, but unlike Khanamov's party, its once functioning website www.watan.ru , together with its founder Orazov himself, is apparently no longer active as they were in the past. With its website already inactive, several attempts to interview Orazov by journalists from Radio Azatlyk, the Turkmen service of Radio Free Europe/Radio Liberty, were unsuccessful, with Orazov reportedly refusing to talk for unspecified reasons.
The second party facing the end is the Dogry Yol party of Turkmenistan in exile. Established by former agriculture minister Saparmurat Yklimov in early 2000, the Dogry Yol's website is already out of service, and he himself has been off the political scene for some time. Turkmenistan's oldest opposition figure and his political party, the United Turkmen Opposition, apparently halted operations immediately after the death of its leader, Abdy Kulyev, the former foreign minister of Turkmenistan, who died in Sweden in April 2007. Already fragile, the impact of Kulyev's death and the arrest of another prominent opposition figure, the former foreign minister of Turkmenistan Boris Shikhmuradov in Turkmenistan in 2002, have left the Turkmen opposition in exile devastated.
Already divided, severely isolated from people in Turkmenistan, the biggest threat to their existence is the unprecedented challenge to keep in contact with their supporters back home, which continues despite the new government in power under Gurbanguly Berdimuhamedov.
While the government continues to maintain a zero tolerance policy on political pluralism in the country, a lack of international support, particularly financial incentives, are apparently threatening the existence of the Turkmen opposition in exile. "I do not see a promising future for them," explains Professor Mehmet Seyfettin Erol of the Eurasia Strategic Research Center, "therefore we see some of them are apparently losing hope, consequently diverting their attention to other options in order to survive" (Author interview, May 21, 2011).
Professor Erol, who spent several years in Turkmenistan, told the author, "in the absence of local support, international backing has been crucial for their existence, but while the world is focused on developments in the Middle East, North Africa, Iraq and Afghanistan, the Turkmen opposition is unlikely to receive attention."
Regardless of the level of international backing, Khanamov believes that, even with limitations, they will continue their struggle against the government. But with each new day, the world is witnessing another opposition figure giving up hope; so today's question is: how far can he make it?