Looking Ahead at Politburo Possibilities
Publication: China Brief Volume: 12 Issue: 15
By: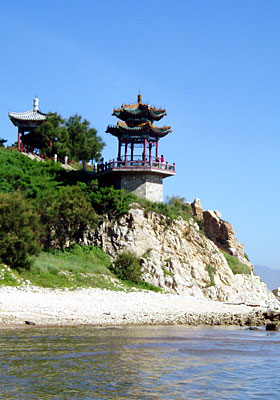 As the 18th Party Congress approaches and Chinese leaders enter their final rounds of horse trading, recent personnel changes suggest the future of Chinese politics is starting to take shape both now and over the next five years. Reportedly ensconced in the beach resort city of Beidaihe, Chinese leaders will sort out the selections for the Politburo and its Standing Committee ahead of the 17th Party Congress' final plenary session in September (Duowei, July 31). While one new Politburo member appears set and at least one new general may have Politburo potential down the road, it is time to start looking at some of the mechanical choices—e.g. the size of the Standing Committee, the status of the Central Political-Legal Commission and movement of Politburo-level provincial party secretaries—that affect the openings available.
Guo Jinlong's promotion to Beijing Party Secretary in early July marks him for promotion to the Politburo at the 18th Party Congress (Xinhua, July 4). It was, however, his resignation as mayor as heavy rains caused flooding in Beijing that drew mistaken attention, creating suspicion that Guo's resignation was anything but scheduled (Global Times, July 26). His recent predecessors in this position—Liu Qi, Jia Qinglin, Wei Jianxing, and Chen Xitong—have all been Politburo members and, age allowing, been destined for the Standing Committee. Born in 1947, Guo, however, will serve only one term based on the unofficial retirement age. According to his official biography on Xinhua and the CCP website, Guo began his career in Sichuan as a hydropower technician after graduating from Nanjing University in physics, working his way up the provincial ranks to a brief stint as Sichuan's deputy party chief in 1993. He then served in Tibet as deputy party secretary before transferring to Anhui as party chief.
The real question is whether Guo—probably a member of Hu Jintao's youth league faction—is a sign of things to come or a last gasp attempt to stack the Politburo. In retrospect, the ministerial shakeup of August 2007 that replaced the ministers of finance and state security probably was a sign of Hu placing his people while he had the power to do so (Xinhua, August 31, 2007). The outcome of the 17th Party Congress went against Hu's likely preferences, giving princelings and the Shanghai factions more seats on the Standing Committee. President Hu, however, may not be as weak this time around as official press carried a quotation from a party researcher calling him "the core of the party"—a term used previously to describe his predecessor Jiang Zemin but denied Hu (Xinhua, July 31). Additionally, the Hong Kong press has picked up stronger indications that Hu is pressing to retain the Central Military Commission seat, suggesting Hu may be better able to place his people (Ming Pao, July 22; Apple Daily [Hong Kong], May 30).
Elsewhere, the Central Military Commission on the eve of PLA Day promoted six officers to full general. They include General Political Department deputy chief Du Jincai, National Defense University Political Commissar Liu Yazhou, Jinan Military Region Political Commissar Du Hengyan, Chengdu Military Region Political Commissar Tian Xiusi, People's Armed Police (PAP) chief Wang Jianping and PAP Political Commissar Xu Yaoyuan (Xinhua, July 30). The promotion Liu Yazhou, the son-in-law of party giant Li Xiannian, has garnered much attention for his relations and his writings, which include strong endorsements of democracy in China ("A Young Turk in China's Establishment: The Military Writings of Liu Yazhou," China Brief, September 13, 2005). The most likely person to have a future on the Central Military Commission (CMC) and, in the future, potentially the Politburo, however, appears to be General Du Jincai.
At age 60, General Du has five years prior to mandatory retirement to be raised in grade and be promoted to the CMC. Moreover, he already is rumored to be Li Jinai's successor as director of the General Political Department, which, based on past promotion patterns, could bring promotion to the CMC even if not immediately (South China Morning Post, July 31). Although not much data is available on Du's career apart from his time in the Lanzhou and Chengdu military regions, he did pen an article earlier this year extolling the virtues of the Lei Feng spirit for safeguarding the PLA's subordination to the party and moral conduct for PLA officers (Frontline, April 6). The timing just works out for Du, so he may be one of the generals worth watching over the next five years.
Although at this point the rumors swirling around personnel selection make speculation more like cocktail chatter than analysis, there are still a few things to consider that are concrete. Yu Zhengsheng, the Shanghai Party Secretary, appears to be on his way to the Politburo Standing Committee and others—such as Tianjin Party Secretary Zhang Gaoli, Chongqing Party Secretary Zhang Dejiang and Guangdong Party Secretary Wang Yang—also may rise, vacating positions with a high probability creating openings for new Politburo members (Duowei, July 31). Like Guo's Beijing post, the Shanghai party chief selections are destined for the Politburo and, if young enough, the Standing Committee afterward. The question in Shanghai is whether Han Zheng—a product of the Shanghai party apparatus like Chen Liangyu, Huang Ju and Wu Bangguo—will succeed Yu or whether current leaders prefer to have outsiders, like the most recent party chiefs Xi Jinping and Yu, govern (Duowei, August 1). If the party goes outside Shanghai and these other seats open, this may be the best chance for Hu Jintao to place his sixth-generation protégés, like Sun Zhengcai and Hu Chunhua, who have the experiential prerequisites for these positions. This opportunity, however, probably would be lost if the rumors of a seven-person Standing Committee are true. While the opaque selection bargaining makes it impossible to predict the outcomes, there are fewer real options than the rampant uncertainty might suggest, unless the progressively more institutionalized selection process gives way to wholesale change. Such change, however, seems unlikely given the reported needs for compromise.