Lost in Space? Moscow Tries to Rebuild Its Civilian and Military Space Programs
Publication: Eurasia Daily Monitor Volume: 10 Issue: 92
By: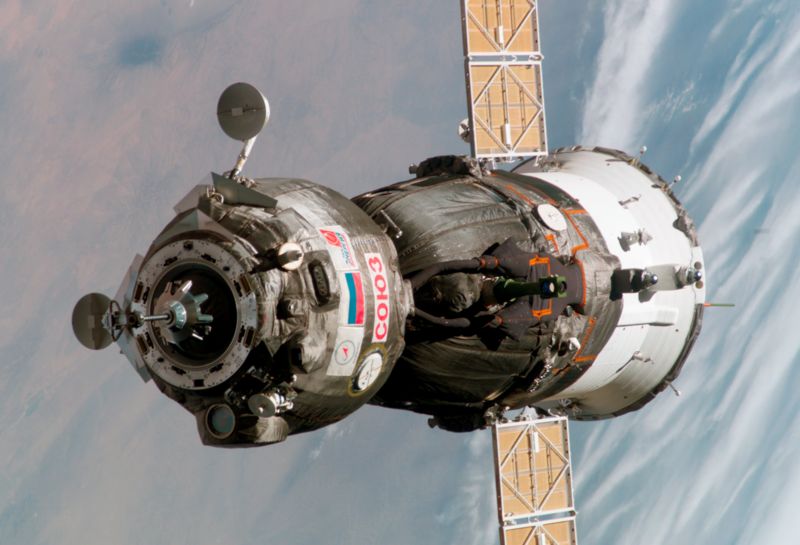 Since 1991, the highly developed Soviet space industry has fallen on hard times. Even though much Russian commentary has emphasized the competitiveness of Russia's present-day space sector, it has nonetheless fallen behind its global competitors. And now Kazakhstan is demanding a greater say in what happens at Baikonur Cosmodrome—the Soviet-era rocket launch site it inherited in 1991 that Russia leases to this day. Russian military writers similarly emphasize space as a priority theater of operations for contemporary and future war. Bearing this in mind, in April 2013, President Vladimir Putin traveled to the Vostochny Cosmodrome, being constructed in Russia's Far East, to reinvigorate Russia's space program as part of his twin policy prongs of accelerated military-technological development and civilian technological modernization. Indeed, already in January the government proclaimed that the space budget for 2013, including off-budget sources, would exceed 2 trillion rubles ($60 billion) (Gazeta.ru, January 12).
On this trip, Putin directed the cabinet to consider establishing a particular space ministry dedicated to space issues and development. This means the cabinet has also abandoned the idea of creating a private space corporation (Interfax, April 12). Therefore Russia's government space agency Roscosmos will lead the civilian side of the operation and should be expanded to facilitate the consolidation of large space holdings under its authority. Putin also inspected the modernization of the grounds of the Vostochny Cosmodrome, which is being built on the territory of the now defunct Svobodny Cosmodrome and the Uglegorsk closed administrative territory (Interfax-AVN Online, April 12). As part of his overall program of technological modernization, Putin announced that the private, domestic space industry will receive 1.6 trillion rubles ($50 billion) between 2013 and 2020. Putin invoked his forecast that the global demand for space products and services as well as joint research will grow steadily over the next 4–5 years. Allegedly, the contemporary market volume is already $300–400 billion a year, a figure that may grow to $1.5 trillion per annum. Therefore, Russia should fully exploit this "window of opportunity" now (Interfax-AVN Online, April 12). As part of the new space program, Roscosmos plans to almost double its fleet of civilian satellites by 2020 to 113. The launching of new satellites that began last year with the Canopus-V, and is continuing with the Resurs-II satellite for land and remote sensing later this year, should impart a discernible growth to Russia's ability to service demand for space products and research in this context (Interfax, April 14).
On the military side, the Russian Ministry of Defense plans to spend 70 billion rubles (about $2.2 billion) to create the newest radio-electronic monitoring system of satellites consisting of five spacecraft. Russia's Lavochkin Scientific Production Association (NPO) will build the satellite at home and the payload will be initially bought overseas, which generally is the standard procedure for building communications satellites. In this way Russia can gradually increase the share of indigenous technologies directly into the payload. Right now among the foreign companies being considered for providing the payload are European EADS, Italy's Thales Alenia Space and the Israel Aerospace Industries (IAI) (Izvestiya Online, April 10).
Deputy Prime Minister Dmitry Rogozin uderscored that defense will be a high priority in the implementation of state space policy oriented toward 2030. According to Rogozin, Russia plans to develop an orbital cluster of the country's missile-attack warning system, launch new optical-electronic and radio-electronic reconnaissance satellites, create a unified communications network and a next-generation combat control system, as well as acquire a capability to deter potential threats from space (not least among them being the United States' missiles and missile defenses). This will allow Russia to respond to other governments' weapons in space, clearly a development that it expects will occur (Interfax, April 12).
Although Moscow normally fixates on US plans for space-based or space-traversing weapons, Russia's defense establishment has not forgotten that China has twice demonstrated its own anti-satellite capabilities and has an extensive military space program as well. Nevertheless, Russia keeps China's program and demonstrated capabilities in mind but never speaks to the issue, instead restricting itself to the invocation of US threats. Among these threats, which Rogozin naturally detailed, the first is the use of strategic arms originating from space (including ballistic missiles), which Russia's orbital warning system and anti-ballistic missiles will be designed to counter. The second main threat Russia sees is the actual development of weapons in outer space—something Moscow categorically opposes. According to Rogozin, any country that deploys such space-based weapons will encounter Russia's own, but unspecified response, which, nonetheless, will not include Russian weaponization of space (Interfax, April 12).
Interestingly, just days before, the Russian journal Air and Space Defense (Vozdushno-Kosmicheskaya Oborona) published a long article on April 10 outlining the nature of proposed combat employment methods for space command forces and actual military assets in space. (Vozdushno-Kosmicheskaya Oborona Online, April 10). Whether or not this is a coincidence remains to be seen. It also remains to be seen just how much will come of these announcements from Putin and Rogozin—there have seen innumerable cases where grandiose programs were announced only to fall grievously short in execution. Nevertheless, these announced programs attest to the new seriousness with which Russia regards the civilian economic and scientific opportunities in space, the military threats from there, and its determination to exploit the former while countering the latter.