Makati City Bombing Brings Abu Sayyaf Terrorism to Manila
Publication: Terrorism Monitor Volume: 9 Issue: 6
By: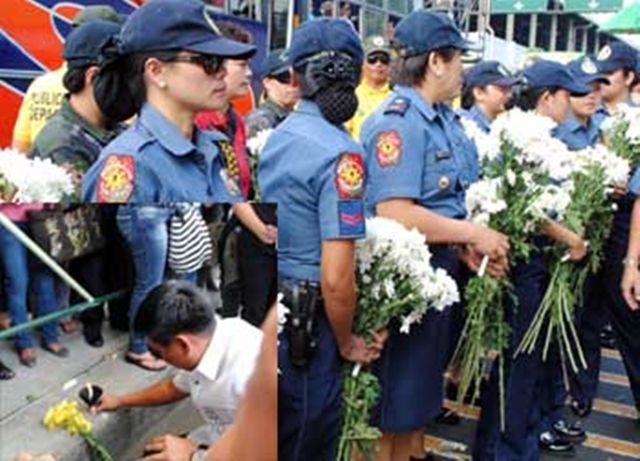 The bus bombing in Makati City (Metro Manila) that killed five passengers and wounded 13 others on January 25 has forced the Philippines to reevaluate the terrorist threat in that country. The Armed Forces of the Philippines (AFP) believed that Metro Manila was secure, but after the Makati City bombing and a spate of terrorist attacks in the provinces of Mindanao where Abu Sayyaf is based, it is now clear that Metro Manila is not beyond the range of Abu Sayyaf.
The bus bombing occurred one month after a Christmas Day church bombing in Jolo (Sulu province) wounded 11 people and four months after three explosions struck the Mindanao Island provinces of Cotabato and Maguindanao in September 2010 (Manila Times, December 26, 2010; Philippine Star, September 7, 2010). Provincial police in Sulu also prevented two men on motorcycles from planting an IED 60 meters outside of the Capitol building on December 29, 2010 (ABS-CBN News [Zamboango], December 29, 2010).
Despite the attacks in Mindanao and President Aquino's warning that the Christmas Day church bombing could be part of a wider Abu Sayyaf "terror plot," AFP leaders assured the country that Metro Manila was secure (Philippine Inquirer, December 29, 2010). Three days after the church bombing, the National Capital Region Police chief in Manila said: "We do not see any spillover of what happened in Jolo and there's no indication that (an attack) will happen. Both the police and the military have the same assessment so far" (Manila Bulletin, December 28, 2010).
The evidence points to Abu Sayyaf as the group responsible for carrying out the bus bombing in Makati City. The 81-mm mortar detonated by cell phone has the signature of past attacks attributed to Abu Sayyaf. The same size shell and cell phone detonation device were used in the church bombing on Christmas Day, the foiled IED plot against the Sulu provincial Capitol building, and one of the September 2010 bombings in Maguindanao. The Rizal Day bombing on December 30, 2000, and another bus bombing in Makati City on Valentine's Day in 2005 also employed similar explosive devices (GMA News Online, January 26).
Abu Sayyaf made no claim of responsibility for the attack, but the spokesperson of the AFP's Western Mindanao Command said there was a "high probability" that Abu Sayyaf was behind the bombing. The motive for attacking in Metro Manila may have been to divert the attention of the AFP from its ongoing operations against Abu Sayyaf in the island province of Basilan and elsewhere in Mindanao (Business World Online [Manila], January 26). The AFP began deploying more forces to Cotabato City in September 2010, and in the same month members of Philippine National Police Special Action Force (SAF) killed a "high value target," Abu Sayyaf leader Gafur Jumdail, and his two sons in an operation in rural Sulu province (Philippine Inquirer, September 9, 2010).
The National Capital Regional Police Office chief released sketches of two "persons of interest" who were sitting in the seats where the bomb went off and disembarked one stop before the explosion (Philippine Star, January 29). Military intelligence agents are also gathering evidence on five suspects who are members of Abu Sayyaf and its affiliate Rajah Sulayman movement.
The Philippines is instituting new nationwide preventive measures in the aftermath of the bus bombing: 372 bus marshals will inspect the 7,000 buses plying Metro Manila and 40 new closed-circuit television cameras will be installed throughout the city (Philippine Star, January 29). The Philippines Coast Guard was told to make sure that sea marshals, canine handlers, expert divers and members of boarding teams are at piers round-the-clock and tighter security measures were put in place at the Mactan Cebu International Airport (Philippine Star, January 27).
Abu Sayyaf's attack in Metro Manila is significant for at least two reasons. First, it shows that the AFP's goal of "finishing off" Abu Sayyaf is still far from being achieved. Second, the AFP is no longer confident that any place in the country can be secured from Abu Sayyaf attacks. National Security Adviser Cesar Garcia now says Metro Manila is under a "continuing threat" since the region is considered an "aspirational target" for terror groups (Philippine Star, January 29).
Finally, the attack shows that the Philippines' anti-terrorism strategy has not diminished the influence of international terrorists who are tied to Abu Sayyaf. Currently, there are as many as 40 members of Indonesia's Jemaah Islamiya (JI) operating in southern Mindanao and Philippine intelligence officials have identified a Yemeni-Indonesian jihadist, Omar Patek, as the explosives expert and operational planner behind the Makati bus bombing and the Jolo church bombing (Sun Star [Manila], January 28).
Patek first arrived in southern Mindanao with then JI leader Dulmatin from their native Indonesia after masterminding the Bali bombings in 2002. In southern Mindanao Patek received protection from Abu Sayyaf in exchange for providing terrorist training to locals, including members of Abu Sayyaf and the Moro Islamic Liberation Front (MILF). Patek's terrorist career originated with Kompak, a decentralized al-Qaeda and JI-affiliated group that is known for sending members like Patek to share knowledge of military skills with other terrorist organizations.
Patek is a unique threat because he also provides ideological leadership. In a video recorded in Sulu in late 2009, Patek said: "I am calling all supporters of jihad to do their part. Give food, give any financial help, any amount. In any capacity, it is your duty to be part of this holy war. We will be the ones to hold the battle for all of us, but do not be afraid to do your share for the time has come to initiate extreme actions that will cause pain and suffering to all infidels. We will be victors in the end" (Philippine Inquirer, January 28). Despite bounties offered by the CIA and the Philippine government for his capture, Patek remains elusive. As the Makati bus bombing proves, he is as committed to jihad now as he was ten years ago when he helped plan the Bali bombings.