Mass Arrests of al-Qaeda Suspects in Saudi Arabia Illustrate Security Threat from Yemen
Publication: Terrorism Monitor Volume: 8 Issue: 14
By: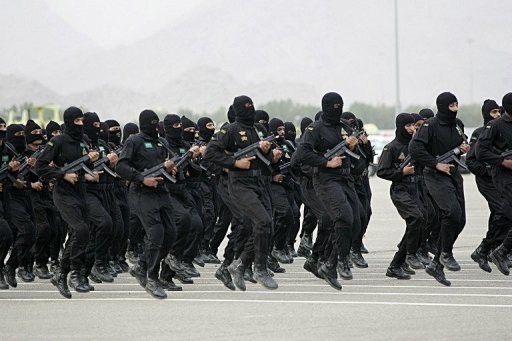 The Interior Ministry of Saudi Arabia released a statement announcing the arrest of 113 persons "constituting a network and two cells" tied to al-Qaeda on March 24. The network was comprised of 101 individuals, including 47 Saudi nationals, 51 Yemenis, a Somali, a Bangladeshi and an Eritrean (Arab News, March 25). The suspects are alleged to have planned attacks on oil installations and security centers in al-Sharqiyah (Eastern) province of Saudi Arabia (al-Watan, March 25).
At a news conference on the same day, the Saudi Interior Ministry's security spokesperson, Major General Mansur al-Turki, said that each of the two cells was composed of six individuals (two suicide bombers and four assistants), all of whom were Saudi nationals and one Yemeni national. He said that both cells worked independently but were affiliated with al-Qaeda in Yemen, and were tied to Abu Hahjir (a.k.a. Sa'id al-Shihri). Al-Turki said that the arrested individuals (including a woman) were aged between 18 and 25 years-old (al-Watan, March 25).
Al-Turki pointed out that the deaths of Yusuf al-Shihri and Ra'id al-Harbi (both disguised in women's clothes) in clashes at the al-Hamra checkpoint in Jazan on October 13, 2009 "opened a window for the security agencies to determine that the al-Hamra checkpoint fire fight was a prelude to a broader plan, not a separate incident." From there the Saudi security agencies started to investigate more cells, which led to the latest arrests. (Asharq al-Awsat, March 25; al-Watan, March 25).
Al-Turki gave details on the methods that al-Qaeda in Yemen use to smuggle individuals and weapons into Saudi Arabia. He said that there was evidence of cooperation between al-Qaeda and the Houthist rebellion in north Yemen, adding that al-Qaeda exploited the war to smuggle operatives, weapons, and ammunition into Saudi Arabia. He suggested that al-Qaeda was exploiting the general confusion that prevailed along the southern border of Saudi Arabia, particularly the large number of simple civilians who enter Saudi Arabia illegally in search of jobs. Trained al-Qaeda operatives were smuggled under the guise of Yemeni civilians seeking livelihoods across the border (al-Watan, March 25). The next day, al-Turki commented on the presence of non-Saudis among the arrested individuals, telling the Saudi press that al-Qaeda is facing difficulties in recruiting large numbers of Saudis.
The details of the arrest as publicized by Saudi Arabia indicate three important developments in the behavior of al-Qaeda in Saudi Arabia since it moved to Yemen and merged with Salafi-Jihadis there, creating al-Qaeda in the Arabian Peninsula (AQAP):
•    Easy targeting of Saudi Arabia is considered to be one of the benefits of al-Qaeda's creation of a safe haven in Yemen. This is not the first time that al-Qaeda has attempted to infiltrate Saudi borders; one of these attempts reached the Saudi Deputy Interior Minister, Prince Muhammad bin Nayef, in an assassination attempt by a suicide bomber last August. AQAP's ability to recruit all of these members and distribute them in different cells indicates that AQAP represents a legitimate threat to Saudi national security; especially as al-Qaeda continues to target Saudi oil installations to guarantee a greater international impact.
•    In addition to AQAP's aim of recruiting non-Saudis inside Saudi Arabia, the Salafi-Jihadis' main target for recruitment remains Saudis, as 47 of the arrested individuals are Saudi natives. Moreover, the age range of 18-25 indicates that they represent a new generation of Saudi al-Qaeda members as the majority appear to be younger than those al-Qaeda suspects named by the Saudi government since 2003. This suggests that al-Qaeda has succeeded in developing new methods to attract youngsters despite Saudi efforts to counter al-Qaeda on the ideological level.
•    Finally, the arrests show the increasing role of AQAP deputy leader Sa'id al-Shihri, who seems to be in charge of operations inside Saudi Arabia. This suggests that al-Shihri's profile will increase as the operative in charge of Saudi Arabia, one of the most important areas for al-Qaeda. In his latest tape, for instance, al-Shihri said that the foiled Christmas day suicide attack by 23 year-old Nigerian Umar Farouk Abdulmutallab on Detroit-bound Northwest Airlines flight 253 was coordinated directly with Osama bin Laden. (alfaloj/vb/showthread.php, February 8).