MOL Well Placed to Fend off Surgut's New Move
Publication: Eurasia Daily Monitor Volume: 7 Issue: 136
By: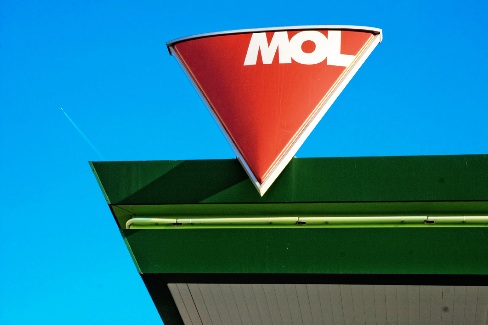 Russia's Surgutneftegaz has filed a case in Budapest's Metropolitan Court, seeking legal registration as a stakeholder in Hungarian MOL, the national oil and gas company. Surgut is asking the court to invalidate MOL's April 2010 refusal to enter the Russian company's shares in the Hungarian company's shareholder register. Technically, that decision means that the status of Surgut's acquisition of a 21 percent stake in MOL in March 2009 remains suspended. Surgut now insists on legalizing this acquisition (Heti Vilaggazdasag, July 15).
This legal action may seek to strengthen Surgut's hand in possible negotiations with Hungary's new government, which took office in May. The right-conservative governing party, Fidesz, had promised during and after the electoral campaign to resolve the Surgut situation in line with the public interest. Re-purchasing Surgut's stake is a possible option, under consideration by both governments and companies.
However, Hungary's financial crisis and state budget deficit complicate this possible re-purchase. For its part, MOL pursues ambitious investment priorities focusing on its own organic growth, modernization of the INA oil and gas company in Croatia (where MOL, the dominant shareholder, continues investing even during the crisis), and upstream development of oil and gas fields in northern Iraq.
Surgut had acquired the MOL stake surreptitiously from Austrian OMV in a hostile takeover move, which turned Surgut into MOL's largest shareholder overnight. The Russian company instantly sought voting power in MOL shareholders' meetings and representation on MOL's board. MOL responded with legal and corporate defenses to forestall a possible takeover. But even if MOL had accepted Surgut's move, it could not have legally entered Surgut into the MOL's register or granted it voting power and board seats, as long as Hungary's regulatory agencies did not clear Surgut's acquisition of that stake.
It was the lack of regulatory clearance that legally blocked Surgut from attending, voting, and claiming board seats at MOL's annual general meetings in April 2009 and April 2010. Surgut's court case which was just filed seems to be an attempt at short-circuiting the legal and regulatory order.
The Hungarian regulatory agencies, the Financial Markets Supervisory Agency and the Hungarian Energy Office, have each considered the dubious circumstances of Surgut's purchase into MOL. The Russian company paid 1.4 billion Euros in March 2009, almost double the market price at that time, for purchasing 21 percent of MOL's shares from OMV. It never explained that overpayment; and back in Russia, Surgut's mysterious shareholders never seemed to hold the management accountable for it, failing again to do so at the recent annual meeting (Kommersant, June 26).
Hungary's financial supervisory agency has simply announced an end to its investigation in April 2010, without further action. This hardly seems to amount to a clean bill of health. Hungary's energy office, meanwhile, is waiting for Surgut to meet basic legal prerequisites to operate in Hungary. The first requirement is disclosure of the ownership structure and of the ultimate beneficiary owners.
Surgut, however, is not transparent even by Russian standards. It keeps its shareholders' identity secret, does not disclose the size of its oil and gas reserves, and reports its financial data according to Russian accounting principles, rather than internationally accepted principles. Surgut's top management enjoys long-standing connections with former president, now Prime Minister, Vladimir Putin and his inner circle. It is reluctant to invest in modernizing its Russian operations (its flagship Kirish refinery is obsolete and inefficient), and unwilling to take any significant bank loans for that or any purpose. Surgut (or, more likely, its undisclosed beneficiaries) seems to be hoarding the cash earned during the oil-boom years. It also invests portions of that cash in non-core business in Russia. The hostile move against MOL was Surgut's first "investment" in European Union territory.
From a business standpoint, Surgut covets MOL's oil refineries, which are rated as Central Europe's most efficient. From a strategic perspective however, Surgut's entry into MOL could provide the Russian government with vital information on regional and European energy projects in which MOL participates (e.g., Nabucco), with levers to influence decision-making processes, and with stakes in MOL assets in several Central European countries.
MOL takes the position that Surgut can be a financial investor, but not a strategic investor, through its 21 percent stake in the Hungarian company. Financial investor status would imply Surgut earning profit and voting in shareholders' meetings (subject, however, to the 10 percent voting cap for all shareholders under MOL's charter). The status of a financial investor would preclude Surgut from participating in strategic decisions or in management.
Ensuring MOL's independence as a national company of strategic importance is a matter of political consensus in Hungary. With legal, regulatory, and corporate defenses in place, and the new Fidesz government solidly installed, MOL should be able to negotiate from a position of strength about its relationship with Surgut. The Budapest Metropolitan Court has deferred consideration of the case until December — a sign that the Hungarian side does not feel pressed for time.