Moldova Hands Over Chisinau International Airport to Russian Business in Exclusive, Non-Transparent Deal (Part One)
Publication: Eurasia Daily Monitor Volume: 10 Issue: 179
By: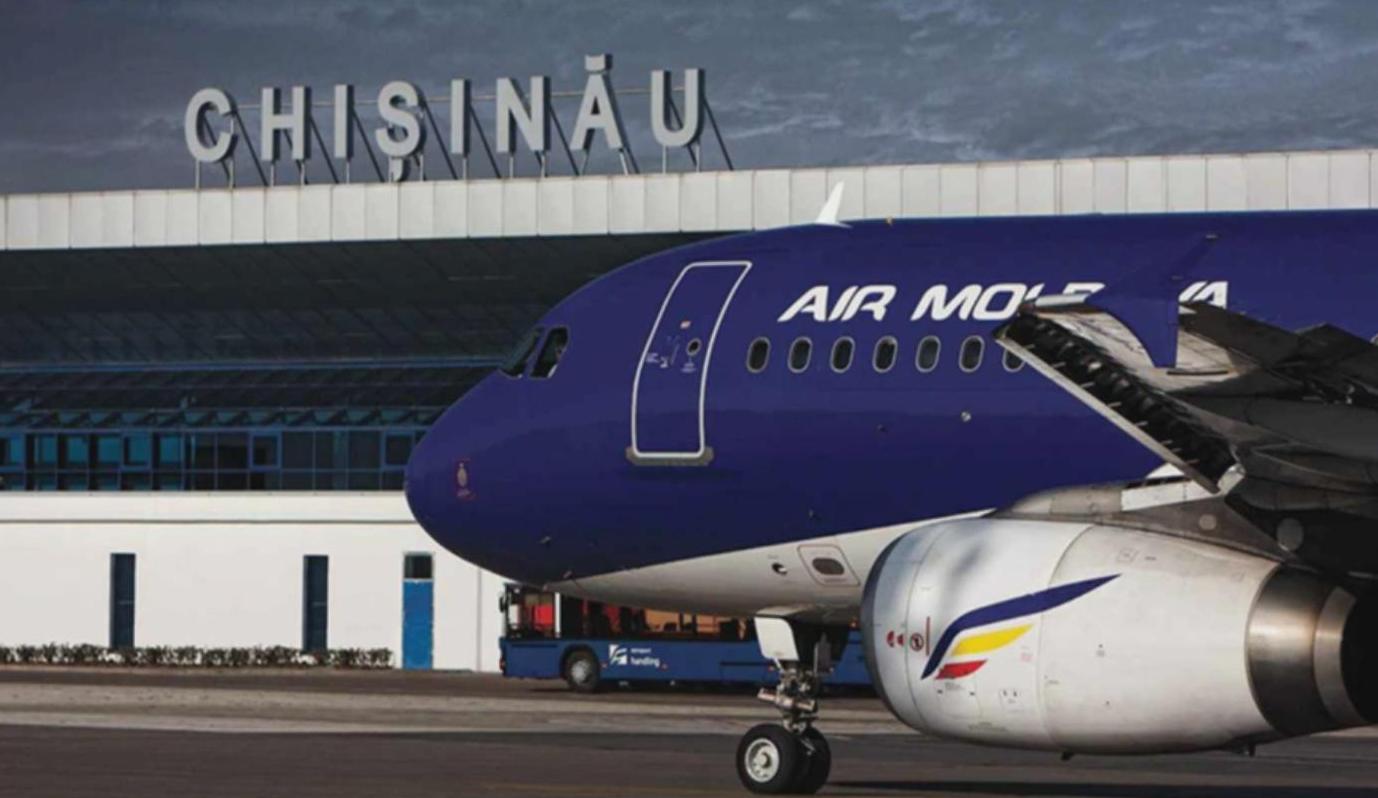 Moldova's governing Pro-Europe Coalition is handing Chisinau International Airport over to the Komaks company from Khabarovsk, eastern Siberia, in association with a company belonging to Russian tycoon Oleg Deripaska. The Khabarovsk company is headed by a "former" officer of the KGB and the Federal Security Service (FSB). Queried about this by the press, Moldovan First Deputy Prime Minister and Economics Minister, Valeriu Lazar, stated: "Ninety-nine percent of [former] special service officers are very intelligent, very competent. Do not be surprised at the fact that former special service officers hold prominent positions in Moldova, in Russia, in the United States and in all countries [sic]" (https://jurnaltv.md/#controlati-economic-de-kgb-7956287).
If the 49-year, exclusive concession agreement goes through, the Russian company would obtain the monopoly on handling the flights from Moldova to the European Union. The Moldovan Transportation Ministry administers the international airport as well as the flight carrier Air Moldova. If the airport is handed over, the airline will be exposed to a takeover through concession or privatization by the same Russian company or any of its partners. All this would be an ironic accompaniment to the visa-liberalization and visa-freedom agreements that Moldova's government strives to obtain from the EU shortly.
The Moldovan government refused to hold an open tender. Instead, the cabinet of ministers decided in May to select the partner for the airport's concession in a closed tender. The winner, first announced on September 4 and confirmed on October 4, is the Khabarovsk-based Komaks, in association with Khabarovsk Airport (operated by Komaks), Kolomensk Zavod (based in Kolomna, Moscow oblast), and the Krasnodar Krai airport operator Avia-Invest, a subsidiary of the Bazovyy Element conglomerate controlled by Oleg Deripaska.
Komaks and the Khabarovsk airport belong to Alyans Prom, the Russian Far East subsidiary of the Alyans Group conglomerate. Alyans Group is majority-owned by the Chechen family Bazhayev (family head Musa Bazhayev, his brother Mavlit, and Musa's nephew Deni). The Bazhayevs are in the Kremlin's graces. Forbes has estimated Musa's and Deni's wealth at $750 million each (Bloomberg, May 8, 2012).
Alyans Group and Alyans Prom own and operate oil extraction and refining assets and metal mines, and have recently started expanding into airport operations in Russia's Far East. Alyans Prom is currently embarking on a public-private partnership with the Russian government to modernize airports in Trans-Baikal, Kamchatka, Vladivostok, and Sakhalinsk, and combine these into a holding. Alyans Prom acquired Khabarovsk Airport on the cheap for a reported $10 million. The South Korean state company Inchon Airport has recently modernized Khabarovsk Airport for its Komaks partner (Amur.info, October 4, 2008; Sobesednik, May 9, 2012; zrpress.ru/business.khabarovsk, May 23, 2013).
Alyans Prom president and Komaks CEO, Konstantin Basyuk, is apparently familiar with the Bazhayevs' social environment, given that Basyuk's father had headed at one time the Chechen-Ingush ASSR's KGB Directorate. Konstantin Basyuk graduated from two KGB schools during the 1980s, served with the KGB and then the FSB until 1998, changed careers and became an economist afterward, and branched out into election campaign consulting in Russia and Ukraine, before joining Alyans Prom in 2004 and taking over Komaks as CEO in 2011 (Amur.info, October 4, 2008; www.viperson.ru, accessed October 7, 2013; Jurnal TV [Chisinau], October 2, 2013).
According to Komaks deputy chief, Tatyana Semyonova, Komaks would offer Moldovans the opportunity to fly directly to Asia, while Russian Far East residents would fly from Khabarovsk to Europe via Chisinau (Unimedia, September 6).
The Moldovan government has not addressed those implications publicly thus far. Within the government, the Democratic Party, led de facto by tycoon Vlad Plahotniuc, is pressing hard for the airport concession to the Russian company. On that group's behalf, Lazar's economics ministry has negotiated the airport deal non-transparently, and Minister Lazar is now campaigning for public acceptance of the deal. Lazar's policy views demonstrate consistency. He has recently recommended turning over Moldovan gas distribution networks to Gazprom on account of old debts, and proposed designating Gazprom as market operator for gas entering Moldova from the planned Romania-Moldova pipeline. These moves could nullify Moldova's planned adoption and implementation of the EU's energy market legislation.
Prime Minister Iurie Leanca (representing the Liberal-Democrat Party, led by former prime minister Vlad Filat) and his team has publicly endorsed the concession deal, yielding to another round of Democratic Party pressure. As it did in December 2010, summer 2011, and spring 2013 (with remarkable success in the first and third cases), Plahotniuc's group demands material gains under the threat of abandoning the fragile coalition government. The government's fall would compromise Moldova's chances to conclude association, free-trade, and visa-liberalization agreements with the EU at the upcoming Vilnius summit. Moreover, the government's fall would open the way for pre-term elections, in which the Communist Party would probably perform strongly. Chisinau politicians and observers are well aware of this dynamic.
Instead of resisting such blackmail and seeking public support, Leanca seems at pains to justify the airport concession deal. A suave diplomat, respected in Europe and at home as a symbol of Moldovan pro-Europe sentiment, Leanca has only served for six months as prime minister under heavy pressures. Claiming that this exclusive concession agreement is correct from a procedural standpoint, his statements seem to overlook the agreement's inherent pitfalls and long-term adverse implications in strategic, security and business confidence terms for Moldova (Jurnal de Chisinau, August 25; Unimedia, May 29, October 3, 4; Vocea Basarabiei, October 7).
If Moldova's government entertains visions of joining Europe with logistical support from the Russian Far East, and with the assistance of Bazhayev and Deripaska interests monopolizing Chisinau International Airport, then the government ought to say so to its pro-Europe supporters and to its European partners. Genuinely pro-Europe government officials, of whom prime minister Leanca is a symbol, would be wise to reconsider their acceptance (let alone political legitimization) of this deal orchestrated by a tycoon's party in this pseudo-coalition government.