Moldova Risks Opening Pandora's Box With 'National-Cultural' Districts
Publication: Eurasia Daily Monitor Volume: 12 Issue: 69
By: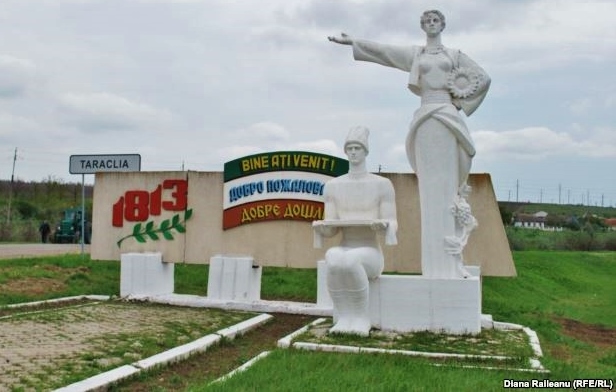 The Gagauz autonomous territory, instituted in 1994, is the only jurisdiction with ethnic autonomy in Moldova. Adjacent to the Gagauz territory, the Bulgarian-majority district ("raion") of Taraclia has no particular status. Legislation now pending in the Moldovan parliament would allow conferring a special status on districts or towns, beginning with the Taraclia district. This initiative is consistent with Russia's policy to promote state fragmentation by delineating territories with "special status" in Moldova and Ukraine (see EDM, April 9, 13).
The proposal's timing in Chisinau coincides, and may have been synchronized with, a similar initiative of Russian inspiration in Ukraine's Odesa province, directly across the Moldova-Ukraine border. The multi-ethnic mix is the same in either territory; and the term used—"national-cultural status"—is common to both initiatives (see EDM, April 13).
On April 3, Moldova's parliament passed in the first reading a bill that would introduce the "status of national-cultural 'raion' [district]" into Moldova's legislation. Proposed by the Communist Party, the bill is intended as a framework law. If approved in the second reading, it would still not automatically result in creating national-cultural districts. It would, however, lay down the legal basis for creating districts with special status by subsequent legal acts in Moldova. The bill's introductory section singles out the Taraclia district, asserting that it should be granted the "status of a national-cultural district" in order to preserve Bulgarians' identity and culture (Moldpres, April 3; Infotag, April 6).
Moldova's most recent census (2004) recorded 65,000 ethnic Bulgarians, almost all residing in and close to the Taraclia district. The Taraclia district has a population of 44,000, of which 65.5 percent are ethnic Bulgarians and 14 percent Moldovans (alongside Gagauz and Ukrainians), according to the 2004 census. Moldova's Bulgarians are characterized by a high level of native-language retention, at approximately 80 percent. Most of them also speak Russian, but only 7 percent of them can speak Moldovan/Romanian, according to the same census (Statistica Moldovei, Recensamintul Populatiei 2004, Statistica.md, accessed April 11).
Six secondary-level schools, as well as a Bulgarian-Moldovan university jointly financed by Bulgaria and Moldova, are located in the Taraclia district. The area is traditionally peaceful and stable. No discernible threat to the Bulgarian ethnic identity can be observed there. The bill's proponents do not even attempt to make that case. They argue that the proposed special status would simply "acknowledge" the district's ethnic character.
Moldova's Bulgarians are traditionally Russophile, but also Moldovan-friendly. They voted solidly Communist during Moldova's independence years, but the Communists are currently losing their electoral fiefs to the Kremlin-backed Party of Socialists. Economically, Taraclia is one of Moldova's most backward districts and a net recipient of state budget funds. The proposed special status would do nothing to improve its socio-economic situation.
A number of Bulgarian-populated villages are situated outside the district of Taraclia, in districts adjacent to it. Some Taraclia leaders suggest enlarging the district by incorporating Bulgarian villages from other districts into Taraclia. The special-status bill seems to allude to that possibility by describing the Taraclia district as "the center for all Bulgarians in the Republic of Moldova" (Unimedia, April 3). Other Taraclia leaders suggest that they would call for the districts' unification with the nearby Gagauz autonomous territory (RFE/RL, April 9), in the event that Chisinau does not grant Taraclia a special status. No obvious grass-roots demand for that status exists; but the district's nomenklatura has hinted that it might orchestrate such demands through rallies or a local plebiscite.
Moldova's Communist Party has proposed the special status bill in hopes of retaining a fiefdom in Taraclia. The Socialist Party has voted in favor of the bill, in line with Russia's policy to carve out "special status" areas. Moldova's second-largest city, Balti, poses this problem in the context of the local elections, which are due to be held country-wide in June. That city seems ripe for takeover by a cartel of the Socialists and the Moscow-based, up-and-coming party of Renato Usatii. In that case, more "special status" proposals may ensue.
The Taraclia special-status bill has divided Moldova's governing coalition. The Liberal-Democrat Party of Vlad Filat (the coalition's leading party) voted against the bill in the parliament's first reading. It describes the idea as useless from a practical point of view, ill-conceived from a legal point of view, and potentially risky for Moldova. This sort of "reform" does not figure in the coalition agreement or in the government's recently approved program (Ziarul National, April 6).
The Democratic Party of billionaire Vlad Plahotniuc (junior party in the governing coalition) voted in favor of the special status bill. The party's nominal chairman, Marian Lupu, is particularly outspoken in promoting this initiative, but has not invoked any arguments, other than the existence of ethnic autonomies in Europe. According to Bulgarian media, that country's former prime minister Sergei Stanishev, currently Social-Democrat leader in the European Parliament, had asked Lupu's party to support some kind of autonomy for Taraclia when Stanishev campaigned for the Lupu/Plahotniuc party in Moldova's 2014 parliamentary elections (Sofia News Agency Novinite, citing BGNES, April 3).
Filat's Liberal-Democrats have characterized this bill and its implications as "opening a Pandora's box," i.e., prompting chain reactions farther afield. Creating an ethnically based autonomy in Moldova could inspire similar proposals directly across the border in Ukraine's Odesa province. Approval of this law in the second reading by the Moldovan parliament could, therefore, complicate the situation for the Ukrainian authorities there. But Moldova seems even more fragile internally. If it starts down this road, Moldova risks ending up fragmented into some sort of collection of cantons (certainly not of the Swiss type). With Russia instigating claims to special territorial status and local plebiscites, cantonalization might replace federalization as a means to incapacitate the Moldovan state.