Moscow Backs Surgut's Push in Hungary
Publication: Eurasia Daily Monitor Volume: 8 Issue: 56
By: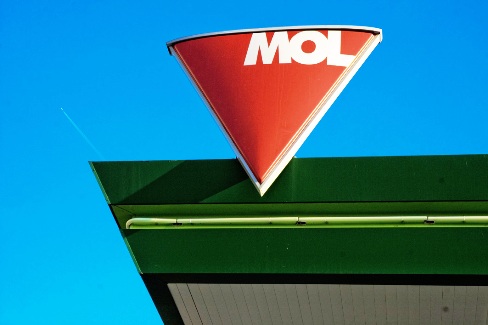 Co-chairing a session of the Russian-Hungarian Intergovernmental Economic Cooperation Commission in Moscow, Deputy Prime Minister Viktor Zubkov asked Hungary to eliminate "subjective" obstacles to Russian investments there (MTI, March 21). In the vocabulary of many Russian officials, "subjective" is Soviet-speak for unjustified or illegitimate, as opposed to "objective," which would alone confer legitimacy. According to Zubkov and other officials, Moscow does not understand why Surgutneftegaz cannot qualify for operating in Hungary under national and European law ("subjective" factors).
Surgut is in possession of a 21 percent stake in Hungarian MOL since 2009, making the Kremlin-friendly Surgut into the largest shareholder of Hungary's flagship energy company. Surgut's ownership of those shares, however, cannot be legally registered in Hungary due to a number of issues, starting with Surgut's failure to disclose the identity of its owners and beneficiaries. The Hungarian Energy office (regulatory agency) had been asking Surgut since 2009 to provide that information in line with the law. Surgut stalled, and the Hungarian Energy Office has had no means to penetrate the secrecy.
The Russian government started pushing for resolution in Surgut's favor at the annual general meeting of MOL's shareholders in April. Moscow wants Surgut's shares to be registered, and its representatives to occupy seats on MOL's board at the upcoming meeting. Hungarian regulatory authorities and courts blocked those moves by Surgut at MOL's 2009 and 2010 annual general meetings. MOL's shareholders themselves regard Surgut's claims as amounting to a hostile takeover attempt. As Zubkov made clear, however, Moscow would not want to see a repeat of Surgut's 2009 and 2010 failures at the April 2011 annual general meeting.
Russian Prime Minister, Vladimir Putin, took up this issue personally with the European Union's Energy Commissioner, Guenther Oettinger, in November 2010. Deputy Prime Minister, Igor Sechin, has followed up on this issue several times in Brussels since then. Last week, Russian Deputy Energy Minister, Anatoliy Yanovsky, wrote a complaint to the European Commission's General Directorate for Energy. Putin set the tone of these demarches, claiming that Hungary discriminates against Russian investor Surgut (RosBusinessConsulting, March 21).
The Hungarian government is handling this issue cautiously. It does not need a row with Moscow, particularly now that Hungary holds the EU's presidency. Hungary is involved at the same time in negotiations with Russia over the possible overhaul of the Soviet-era Paks nuclear power plant in Hungary, gas supplies to the country, and the debt of the Malev airline. Hungary's current government of the Fidesz party inherited most of these issues from the predecessor socialist government, which collapsed with the 2010 elections. That government had also signed the agreement on Hungary's accession to the Gazprom-led South Stream project. Gazprom and the Hungarian Development Bank formed a joint venture to develop the South Stream pipeline section on Hungary's territory. Although this is clearly not a Hungarian priority (Nabucco and interconnectors are the priorities), South Stream remains on the Russian-Hungarian agenda, and discussed at the Intergovernmental Commission's Moscow meeting. All these issues form a de facto package, and Moscow almost certainly believes that it can use the Surgut issue as a bargaining lever.
Hungary takes the position that all foreign companies' operations in the country are determined by its legislation within the EU's legal framework. Hungarian Development Minister, Tamas Fellegi, co-chair of the Russian-Hungarian Intergovernmental Commission, replied to Zubkov that no obstacles or discrimination, "subjective" or otherwise, were involved. The matter was up to the regulatory authorities, the courts, and MOL's shareholders' decisions. The Hungarian government does not intervene in a corporate matter and it has no way to establish a legal relationship with Surgut (Vilaggazdasag, March 21).
The Hungarian government also noted that Surgut had bought that share package in a manner not in line with market regulations and, thus, at high risk to itself. Indeed the financial market regulatory agency in Austria, where the transaction took place, found improprieties (EDM, January 19). Surgut paid 1.4 billion Euros ($1.98 billion), almost twice the market value at that moment, for those shares. The overpayment remains unexplained to this day.
At present, the market value of that share package is estimated at 2.7 billion Euros ($3.82 billion) (RosBusinessConsulting, March 21). The value increase stems from MOL's successful capitalization and strong performance of its shares. Surgut could presumably sell those shares at a significant profit. Should it nevertheless persist with its attempt to crash MOL's doors, more questions would arise about Surgut's motives, which were never transparent in the first place.