MOSCOW FORCING LUFTHANSA TO SWITCH FROM KAZAKHSTAN TO SIBERIAN HUB
Publication: Eurasia Daily Monitor Volume: 4 Issue: 208
By: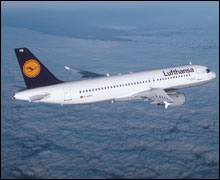 Russia's Transport Ministry has threatened to close Russia's air space to Lufthansa's cargo flights to East Asian countries, unless Lufthansa Cargo establishes a Russian ground-based hub for its East Asia business. The Russian ministry warned its German counterpart that Lufthansa Cargo's overflight authorization could be canceled immediately, but would continue if the German company begins preparations for using the Siberian airports in Krasnoyarsk and/or Novosibirsk as a ground-based hub, en route to East Asia. Stopovers at the Russian hub would be "obligatory" for Lufthansa Cargo. The Russian letters, dated October 22 and 28 and widely reported in German media in early November, demanded a prompt German response.
The Russian demand would implicitly require Lufthansa to abandon its own ground-based hub near Astana in Kazakhstan and to build a new hub in Siberia. The Astana hub primarily services German export-import business with East Asia. The business at stake is massive. Until now, no fewer than 49 Lufthansa Cargo flights per week, corresponding to some 2,600 flights per year, have been stopping over at the German-built Kazakh air transport hub for unloading, loading, or refueling en route to China, Japan, South Korea, and other East Asian destinations.
Lufthansa has been paying some $500 million annually to Russia — mainly to the state-controlled air carrier Aeroflot — for Lufthansa passenger and cargo flights via Russian air space to Kazakhstan and onward to East Asian destinations. According to a consensus view among European experts, Russia has been in breach of the 1944 International Aviation Convention all along by imposing disproportionately high royalties on European airlines for using Russian air space en route to East Asia. Payments to Russia would increase even more, if a Siberian ground-based hub replaces the Kazakh one for landing and servicing.
Russia's demands also breach the existing, legally binding agreement on overflight rights. The demarche came without warning, was phrased as an ultimatum, and demanded immediate German compliance.
Moscow actually banned Lufthansa Cargo from Russian air space as of November 1, and Berlin caved on the following day. In consultation with the Ministry of Foreign Affairs, Transport Minister Wolfgang Tiefensee announced on November 2 the start of negotiations, "primarily on a time-table for relocating the hub" from Kazakhstan to Siberia. The Russian side, in turn, suspended the ban until November 15 in order to allow for negotiations about the terms of relocation and reequipping the new hub.
Lufthansa and the German government briefly attempted to use counter leverage. On November 1, the German side announced that it would suspend the landing rights of Aeroflot and an allied Russian airline, Tesis, at Hahn Airport in western Germany, for as long as Lufthansa Cargo is denied access to Russian air space. Aeroflot and Tesis use Hahn Airport for approximately 30 flights per week in loading and unloading operations, which are linked to highway and railway transportation in that region. Aeroflot promptly threatened to move its operations to nearby Luxemburg, if suspended from using Hahn.
Hahn is located in the German federal state (Land) of Rheinland-Pfalz, whose Chief Minister Kurt Beck serves concurrently as leader of the Social-Democrat Party. Unwilling to risk losing some of the ground transportation business and jobs linked to Russian air operations in his bailiwick, Beck quickly intervened through party channels to withdraw the German countermeasure. Minister Tiefensee, also a Social-Democrat, yielded to Beck as he did to Moscow, restoring Russian use of Hahn Airport on November 2.
Lufthansa is playing a weak hand, due to the German government's overall weakness vis-à-vis Russia and unwillingness to use the available counter leverage in this case. Should Lufthansa refuse to switch its hub from Kazakhstan to Siberia, its cargo business would instantly lose access to Russian air space. Alternative air routes circumventing Russia to fly to Kazakhstan and onward to Central Asia would be longer and correspondingly more costly in terms of fuel, delivery times, crew work hours, and wear-and-tear of planes. Lufthansa Cargo's profitability would decline and its competitive edge would also suffer.
Switching the hub from Kazakhstan to Siberia would also involve onerous investment costs on Lufthansa. The German company would have to build modern infrastructure at Krasnoyarsk and/or Novosibirsk, if forced to switch its ground-based hub there. Those airports are affected by severe winter weather, involving safety risks and imposing high operating costs on the German company if it moves its hub there. Russia would have its airports modernized at the German company's expense — a method that the Russian government is said to plan imposing on Western companies at a number of Russian airports.
Moreover, such costs "would hit far beyond Lufthansa itself," according to Lufthansa Cargo CEO Carsten Spohr. German exporting companies, "and consequently Export Nation Germany, would be affected." Even Klaus Mangold, a leading advocate of the German-Russian mutual-economic-dependence concept, observes that denial of access to Russian air space is part of a "power game that Russia is already pursuing with regard to energy" (Welt am Sonntag, November 4).
Meanwhile. Lufthansa chairman Wolfgang Mayrhuber denies a direct link between relocating the hub to Russia and guaranteeing access to Russian air space. While Tiefensee clearly implied such linkage, Mayrhuber insists that Lufthansa will insist on separating the two issues in negotiations with the Russians. This seems to mean that the Germans would move the hub to Russia after a decent interval of a few months and would preserve, at least on paper, unconditional access to Russian air space from a legal standpoint, while the continuation of access would in fact depend on economic tribute-paying.
The German side finds some consolation in the possibility that Russia would "guarantee for the long term" German commercial access to Russian air space, once Lufthansa Cargo moves its ground-based hub from Kazakhstan to Siberia. That consolation seems questionable, given Russian recidivism in manipulating access — whether to pipelines, oil and gas fields, internal markets, railroads, or, in this case, air space — to shake down Western companies.
(Financial Times Deutschland, November 2, 6; Die Welt, November 7; Frankfurter Allgemeine Zeitung, Handelsblatt, November 1-4, 7)