Moscow Is Ready to Supply Iran With Powerful S-300 Missiles
Publication: Eurasia Daily Monitor Volume: 12 Issue: 71
By: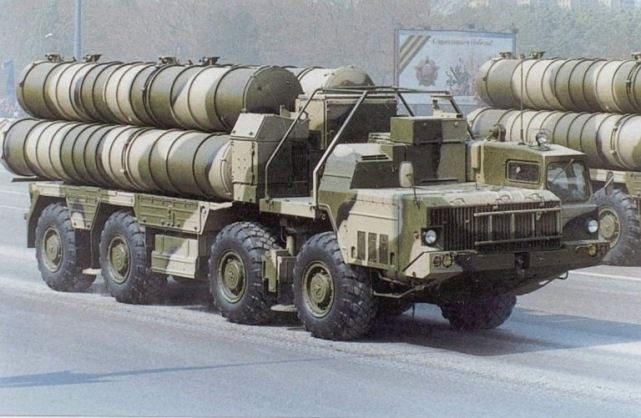 This week (April 13), President Vladimir Putin signed an ukaz (presidential decree) to allow the export of S-300 anti-aircraft missiles to Iran. Putin's decision overruled a previous ukaz signed by then-president Dmitry Medvedev, on September 22, 2010, which incorporated into Russian law United Nations Security Council Resolution 1929 imposing, among other things, a limited arms embargo on Iran for continuing uranium enrichment. In 2007, Tehran signed a contract to buy five S-300PMU-1 anti-aircraft missile "complexes" for some $800 million, with some 40 missile launchers, an array of different radars and other control equipment, together with spare missiles. Russia voted to approve UN Resolution 1929, which banned the sale of missiles to Iran. As designated in the UN Register of Conventional Arms, "missiles" include "Guided or unguided rockets, ballistic or cruise missiles capable of delivering a warhead or weapon of destruction to a range of at least 25 km" (Un.org, June 9, 2010). Among Moscow's ruling elite, UN Resolution 1929 was never popular and has caused internal squabbles: The Ministry of Foreign Affairs initially announced that the UN sanctions allowed for the delivery of S-300s to Iran. However, Medvedev's ukaz specifically banned the S-300 shipment. The contract with Iran was squashed, the ready-for-delivery S-300PMU-1 batteries were reportedly dismantled, and Tehran was repaid a cash advance of $167 million (Kommersant, April 14).
Tehran continued to lobby for Moscow to rescind the ban. Iranian Defense Minister Hossein Dehqan told journalists in Tehran this week, before departing for Moscow, that he would sign a new contract and the S-300s would be delivered "this year" (Irna, April 15). During a national televised phone-in on April 16, Putin insisted the S-300 ban was "unilateral" and not covered by the UN 1929 resolution. Putin claimed the S-300 is "an exclusively defensive weapon and absolutely does not threaten Israel." According to Putin, the future shipment of S-300 missiles to Iran will help stabilize the situation in the region—"in particular the conflict in Yemen." Putin praised Tehran for being flexible on the nuclear issue, which seems close to a comprehensive solution. Therefore, Moscow decided it no longer needed to withhold the S-300 delivery: "We produced the merchandise; it costs some $900 million; we want to compensate our losses" (Interfax, April 16)
Putin seems to confirm General Dehqan's optimism about a speedy delivery of the S-300 missiles to Tehran. The Kremlin has reported that several days ago, in a phone call with Israeli Prime Minister Benjamin Netanyahu, Putin spelled out at length Russia's reasons for delivering the S-300s (Interfax, April 14). The Russian president apparently believes Israel to be important: the latter has not imposed any sanctions on Russia over the Ukrainian crisis and has been withholding any possible arms deliveries to the Ukrainians. During the national phone-in, Putin spoke about the Kremlin scrapping a contract to sell S-300 missiles "to one Arab nation [apparently Syria]" because it could have threatened to shoot down Israeli planes over Israeli territory. "We returned to this Arab nation a $400 million cash advance," he stated (Interfax, April 16).
In April 2011, Tehran sued Moscow for damages to the tune of some $4 billion in the Court of Arbitration in Geneva to compensate for the failure to deliver the S-300s. Top Russian officials—including Putin's old-time KGB colleague Sergei Chemezov, chairman of the mammoth state-owned defense corporation Rostekhnologii, which also incorporates Russia's arms trading monopoly Rosoboronexport—implied Russia will lose in Geneva and will be forced to pay out $4 billion. The only way out, they argued, was to give the Iranians what they want (Kommersant, April 14). Almost four years have passed since Tehran filed for damages, and nothing happened. It seems the threat of a Swiss court acting under Swiss law to fine Moscow for complying with a UN resolution was farfetched to begin with. The Swiss federal government has incorporated, by special ordinance, UN resolution 1929 into Swiss law, effective from January 2011 (Kluwer Arbitration Blog, April 5, 2011). Tehran seems to have been blackmailing Moscow and, according to General Dehqan, it worked. In exchange for Russia finally agreeing to deliver the missiles, Iran has agreed to drop its case (Irna, April 15).
The S-300 missile system was designed as a double-use weapon, capable of intercepting aircraft as well as cruise and ballistic missiles, or hitting targets on land and sea. All produced versions of the S-300 have the capability to attack ground (or sea) targets with a 145-kilogram warhead, producing a deadly rain of high-energy shrapnel. The S-300 is reportedly able to perform precision hits on targets in a 120-kilometer range, but its missiles can fly much further—up to 400 kilometers, as demonstrated in tests in the 1980s (Naviny.by, October 17, 2011). The S-300 was also designed to be able to carry a nuclear warhead. Such warheads were deployed during the Cold War, and the same missiles were also capable of performing nuclear attacks against ground (sea) targets. The Russian military has been training to use S-300 missiles to attack designated ground targets. During massive military maneuvers in the Far East Vostok-2010 exercise, S-300s were reported to have been fired at ground targets (RIA Novosti, July 3, 2010). Vostok-2010 culminated with a field simulation of a tactical nuclear attack. The dummy nuke was reportedly delivered by an S-300 missile (VPK, July 14, 2010).
The double-use S-300 missile may be designated as an offensive weapon and, as such, banned by UN Resolution 1929. A delivery of the S-300s to Iran before the sanctions are officially lifted seems to be illegal, despite Putin claiming the opposite. To perform a precise hit at a land (sea) target, the S-300's powerful radar must first "light it up." The Iranians could post their new S-300s on high ground, over the north coast of the Strait of Hormuz—the bottleneck of the Gulf—where they could threaten the United States' and allied aircraft and ships, as well as tankers or regional naval forces. The S-300 missiles are supersonic and highly maneuverable. They are not easy to intercept and, even when hit, their supersonic debris can often still cause serious damage, possibly to point of partially disabling a US carrier. Putin mentioned that the S-300, when delivered to Iran, could help end the fighting in Yemen (Interfax, April 16). Indeed, Iranian forces, equipped with S-300s, could possibly threaten action in the Gulf to put pressure on Saudi Arabia, the US and its allies over the Yemen crisis.