Russian MTS Returns to Uzbekistan: Implications for Bilateral Relations
Publication: Eurasia Daily Monitor Volume: 12 Issue: 70
By: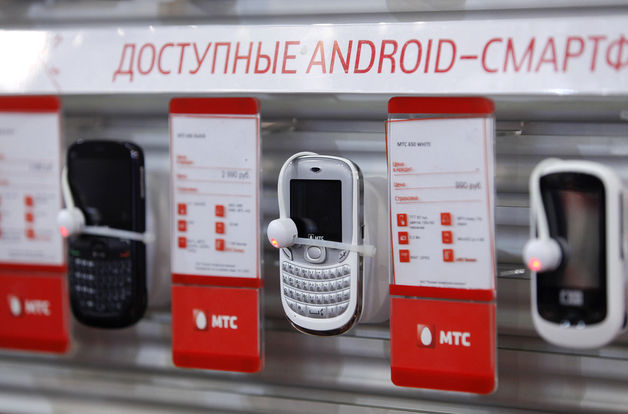 In December 2014, Russian telecommunications company Mobile TeleSystems (MTS) resumed its business in Uzbekistan after a two-and-half-year absence. In 2012, Uzbekistan's authorities had accused the company's local subsidiary, Uzdunrobita (also known as MTS-Uzbekistan), of pursuing illicit financial schemes and illegally exploiting more than 250 base stations in the country. The return of MTS to Uzbekistan in the form of a new joint venture, Universal Mobile Systems (UMS), was made possible after a settlement agreement with the government was reached in the second half of 2014. The Russian company agreed to a joint venture with Uzbekistan in order to secure its market position. While MTS-Uzbekistan was a 100-percent foreign enterprise, the Russian cellular communications company owns 50.01 percent of UMS, while the remaining 49.99 percent of the new company is owned by the state unitary enterprise under the State Committee of Communication of Uzbekistan (Gazeta.ru, September 18, 2014). Uzbekistan's government has already returned Uzdunrobita's previously confiscated property, equipment and infrastructure to the newly formed joint venture, as well as provided UMS with a 2G/3G/LTE license, a required frequency range, and original numbering capacity at 2.5 million subscribers. The parties also agreed that the new operator will be funded by local banks in Uzbekistan. Uzbek Aloqabank has already provided UMS with a loan totaling 500 billion soums, or about $212 million, according to the official exchange rate listed by the Central Bank of Uzbekistan (Uzdaily.uz, September 23, 2014).
After MTS was forced to stop its operations in Uzbekistan in July 2013, authorities in Tashkent tried to sell its license to another investor, with plans to attract the Korean KT Corporation (Korea Telecom) as one possibility. But no serious investor ever stepped up because of concerns about the Uzbekistani government's previous forceful and, apparently, extralegal acquisition of MTS-Uzbekistan's assets (Publika.uz, June 6, 2013). As the state failed to attract foreign telecommunications companies and the country's cellular network started to deteriorate, it became clear that new infrastructure investment was badly needed. Thus, on February 12, 2014, President Islam Karimov issued a decree to establish a national mobile operator "Uzmobile" (Uzdaily.uz, April 8, 2015).
Coincidence or not, it was after Gulnara Karimova's (President Karimov's daughter, who was allegedly in control of the domestic telecom industry) disappearance from public life that Russia and Uzbekistan have settled their dispute over MTS, ceased the international arbitration case, and inked a settlement agreement. Apparently the talks were not easy. Vladimir Yevtushenkov, head of the Russian conglomerate Sistema, which owns MTS, told reporters already in April 2014 that the company agreed with Uzbekistan's authorities "on all terms, except for one, which is critical for us." "They really want us to go back," Yevtushenkov added, predicting, "If we settle all issues, we will be back this year" (Respublika-kaz.info, December 5, 2014).
Symbolically, the launch of the new Uzbekistani-Russian joint venture UMS was followed by a visit to Tashkent of Russian President Vladimir Putin on December 10, 2014, during which time, an agreement was signed that wrote off an $865 million debt that Uzbekistan owed to Russia (Forbes.ru, December 10, 2014). In addition, Uzbekistan agreed to resume gas supplies to southern Kyrgyzstan through a wholly owned subsidiary of Russian Gazprom that operates in Uzbekistan (Regnum.ru, January 9, 2015).
Russia's tactics toward Karimov are quite cautious and carefully thought out, taking advantage of some important figures in the Russian business sector who serve as natural mediators between the two countries—most notably, Alisher Usmanov and Iskander Makhmudov, both Russian billionaires and natives of Uzbekistan. Moscow appears to have a far-reaching agenda involving Uzbekistan: it wants Tashkent to be a partner of the Eurasian Economic Union and wants to secure its support in resistance to Western influence in the region. The Kremlin had never openly threatened Uzbekistan for the case with MTS, even despite rumors that the telecom firm is close to President Putin. Moscow has many instruments to pressure Uzbekistan, one of which is the presence of several million Uzbekistani migrants who work in Russia. But Russia tends to rely on more informal and obscure instruments. For example, a collection of documents damaging to Gulnara Karimova, which eventually led to her political downfall domestically, were rumored to be linked to the Russian secret services (see EDM, June 14, 2013). The documents, released in mid-2013, have formed the basis of an investigative report published recently by the Organized Crime and Corruption Reporting Project (OCCRP), which alleges that Karimova received more than $1 billion worth of payments and ownership shares from international telecommunications companies, including Russian MTS (Occrp.org, March 21, 2015).
In part, the MTS scandal in Uzbekistan highlights the inefficiencies of regional business strategies that overly rely on informal personal links. In addition, telecom markets across the Commonwealth of Independent States (CIS) are characterized by fierce competition. In Kyrgyzstan, MTS lost its license to another Russian operator, Beeline, in 2005. In Turkmenistan, MTS had to temporarily cease operations in 2011 because of a dispute with authorities. Uzbekistan's market is estimated at around 20 million cellular subscribers. And while MTS was absent, Beeline managed to capture 53 percent of that market. According to experts, UMS would be able, at best, to win 15–20 percent of the total market share for mobile services in Uzbekistan. In comparison, in 2012, MTS-Uzbekistan enjoyed 39 percent of the total market (Forbes.ru, September 27, 2012). Therefore, in general, the return of MTS to Uzbekistan is important for bilateral Moscow-Tashkent relations but will likely not have a critical impact on the domestic cellular market.