Navalny's Challenge Exposes Putin's Self-Isolation From Reality
Publication: Eurasia Daily Monitor Volume: 17 Issue: 142
By: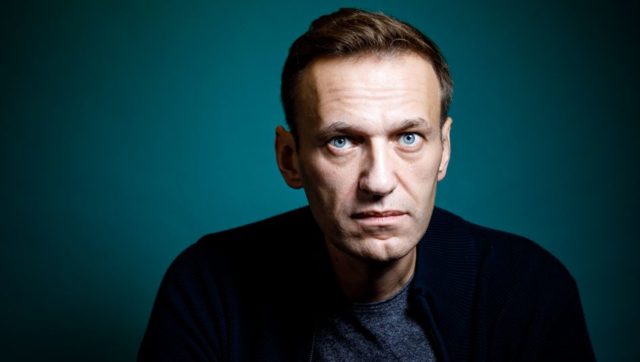 Alexei Navalny shocked the Russian political establishment by accusing President Vladimir Putin of personally ordering the special operation to poison him. Navalny, once a leader but who has now emerged as the top leader of the Russian opposition, is recovering in Germany and insists on his intention to return to Moscow (Nezavisimaya Gazeta, October 7). Politicians and pundits loyal to the Kremlin have been engaging in fierce condemnations of Navalny's "Russophobic" position, dismissing as a "provocation" the confirmation issued by the Organization for the Prohibition of Chemical Weapons that the weaponized, state-developed nerve agent Novichok was used in his poisoning (Ezhednevny Zhurnal, October 2; RBC, October 7). These hysterical denials of the crime, into which no investigation has been opened, cannot suppress public interest in the story. Navalny's lengthy interview on the topic with a popular YouTube blogger attracted more than 14 million views to date (Navalny.com, October 8). European countries have prepared new sanctions against Russian officials, and mainstream commentators in Moscow are left lamenting the damage done to Russia's relations with Germany, its key traditional Western partner (Valdaiclub.com, October 7).
Navalny is not the only one challenging Putin's system of deception and repression. In the Russian Far East city of Khabarovsk, protests persist against the arrest of popular governor Sergei Furgal (Znak.com, October 10). While Irina Slavina, a journalist from Nizhny Novgorod, who took her own life by self-immolation after brutal harassment by police, has become a potent symbol of human dignity (Meduza, October 9). Putin tried to mark his 68th birthday last week by giving an intimate interview, but it attracted scant attention because October 7 is forever marred by the anniversary of the 2006 murder of Anna Politkovskaya, a brave journalist who dared to expose the high-level connections of the Chechen mafia (Novaya Gazeta, October 7). She continues to inspire rejections of systemic injustice and corruption. As does Boris Nemtsov, who would have turned 61 years on October 9, but for the bullets that stopped him in his tracks in February 2015 on a Moscow bridge near the Kremlin. Fresh flowers continue to appear daily on the spot where he died (Republic.ru, October 7).
For many likeminded Russians today, that cause is upheld by Svetlana Tikhanovskaya, an accidental politician who ran in place of her jailed husband in the Belarusian presidential elections held on August 9. Her campaign attracted a massive following. And following the release of the falsified results showing incumbent Alyaksandr Lukashenka winning with 80 percent of the vote, the unexpected explosion of public protests compelled the autocratic regime to force her into exile (The Insider, October 9). Meeting with key European leaders, including German Chancellor Angela Merkel, Tikhanovskaya is careful not to condemn Russian support for Lukashenka or to offend Putin; yet her firm stance on the primacy of democratic choice constitutes a challenge for the Kremlin (Kommersant, October 7). Lukashenka tries to earn support from Moscow by demonstrating his defiance to European ostracism; indeed, he has secured Russian approval for "counter-sanctions" and even persuaded Moscow to add Tikhanovskaya to its wanted list (Nezavisimaya Gazeta, October 7). She has shrugged all this off; last weekend's protests in Belarus were supported by solidarity women's marches all over Europe.
Putin may dislike Lukashenka, but he acts as if the two months of protests are a passing inconvenience that will soon lead to a restoration of authoritarian stability in Belarus (New Times, October 9). A blow to such wishful thinking was delivered in Kyrgyzstan, where parliamentary elections on October 4 triggered a violent uprising in Bishkek, forcing the results to be annulled and the prime minister to resign (VTimes, October 8). A semblance of order was restored over the past few days, allowing Moscow to abstain from any response while characterizing the unrest as peculiar to Kyrgyzstan's political culture (Rossiiskaya Gazeta, October 7). Russia did not interfere forcefully in the April 2010 revolution in this country, but that crisis happened less than two years after the war with Georgia, after Moscow had asserted its military and political dominance over the Caucasus and while the Central Asian region was generally calm. Now, the inability to protect a ruling regime against protesters testifies to Russia's much diminished capacity for projecting power (Moskovsky Komsomolets, October 8).
Nowhere is this incapacitation more evident than in the new spasm of violence between Armenia and Azerbaijan over Karabakh, which began in late September, taking Russia by surprise (Russiancouncil.ru, October 5). The key difference in this escalation is the active interference by Turkey, which has provided political and material support to Azerbaijan (Carnegie.ru, October 9). Putin was reluctant to confront Turkish President Recep Tayyip Erdoğan over this issue. The two leaders already face serious disagreements over Syria. But Putin tried to outmaneuver his Turkish counterpart by summoning the foreign ministers of the two warring states to Moscow on October 9 (Kommersant, October 10). The deal on a "humanitarian pause" in the hostilities took ten hours to negotiate but was already broken a few hours into the agreed-upon ceasefire (RIA Novosti, October 11). This fiasco illustrates that Russia has no leverage over Azerbaijan, which is continuing its offensive assuming that no Russian support will come to Armenia and that Turkey is now a more impactful force in the Caucasus (Nezavisimaya Gazeta, October 7).
Putin remains sheltered in his residence outside Moscow and conducts meetings with his Security Council solely via video-conference. Officials are, therefore, better able to minimize the presentation of uncomfortable news, which is also downplayed on Russian state TV (Novaya Gazeta, October 8). He is keen to hear—and to advertise—reports about the successful test of a Zirkon hypersonic missile by the Northern Fleet. But such wonder-weapons are hardly useful for dealing with the real challenges to his regime's survival (Ezhednevny Zhurnal, October 8).
Navalny's no-nonsense messaging, meanwhile, precisely undermines Putin's propensity to play a superior and omnipotent ruler, a pose that looks increasingly incongruous amid Russia's fast-multiplying troubles. Promises of a miraculous coronavirus vaccine, which Putin incessantly repeats even as he takes every possible precaution to eliminating his own exposure to the pandemic, ring shallow. At the same time, Putin cannot communicate with new leaders like Tikhanovskaya or, for that matter, Armenian Prime Minister Nikol Pashinyan, who led the 2018 "Velvet Revolution." The Russian president can offer no prescription for the angry street demonstrations in Minsk, Khabarovsk or Bishkek. He clings to an imaginary glorious past, refusing to see in it the invariably inglorious end to autocracy.