Neo-Jama'atul Mujahideen Bangladesh's Female Members Further Islamic State's Recruitment and Propaganda
Publication: Terrorism Monitor Volume: 19 Issue: 3
By: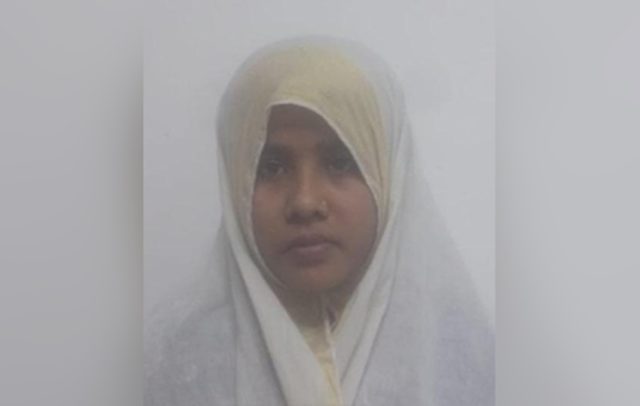 The Neo-Jama'atul Mujahideen Bangladesh (Neo-JMB), which was responsible for the deadly July 2016 Holey Artisan Bakery terrorist attack in Dhaka claimed by Islamic State (IS), has effectively nurtured and nourished a strong network of female jihadists in the country (refworld.org, November 15, 2016). These women members have proven to be a largely unseen, but potent force behind the group's resilience. They have spearheaded recruitment and propaganda campaigns and even surprised security forces with a suicide bombing on December 26, 2016 in Ashkona area of the capital Dhaka (The Independent, December 26, 2016).
Asma's and Shirina's Arrests
Women jihadists' roles were previously downplayed by Bangladehi security agencies, mostly due to gender leniency. However, the arrest of Asmani Khatun (a.k.a. Asma) in February 2020 in Dhaka's Kamalapur area shed light on women's roles in neo-JMB (Sangbad Pratidin, February 5, 2020). Asma's arrest exposed a well-organized pro-IS network spanning neighboring regions, including India, and led bare neo-JMB's robust social media outreach.
Following Asma's arrest, her deputy, Shirina Khatun, was apprehended from Dhaka's Gabtoli area in March 2020 (Dhaka Tribune, March 20, 2020). Investigating agencies found that Asma and her associates, including Shirina, remained active behind the scenes and engaged in Neo-JMB recruitment campaigns using social media platforms, such as Facebook, Threema and WhatsApp. Bangladeshi Counter-Terrorism and Transnational Crime (CTTC) officials learned Asma was secretly recruiting female members online using different pseudonyms like Bandi Jibona (Imprisoned Life) and Nikhoj Alo (Lost Light). She even succeeded in sending recruits to unidentified destinations for Islamic migration (hijra), presumably to Syria (the authorities did not disclose where) and a few of the recruits were arrested by the authorities. The counter-terrorism police also unearthed a violent conspiracy targeting government establishments after Asma's arrest (Daily Star, February 6, 2020).
Like Asma, Shirina had links with senior neo-JMB women in Bangladeshi custody, such as Rashida Akhter Humayra, the head of neo-JMB's so-called 'sister wing.' It was also evident from Shirina's interrogations how she managed social media accounts to connect with senior neo-JMB leaders and recruits. The communication history of Asma and Shirina showed several top leaders used to contact them, possibly using pseudonyms like "Abir Chowdhury," "Mehedi Hasan," "Abu Dujana," and "Islam al-Hind" (a presumably Indian-origin militant name) through Facebook (Daily Star, March 24, 2020; Prathom Alo, February 28, 2020). Another Neo-JMB female operative, Aayesha Jannat Mohona (a.k.a. Proggya Debnath), an Indian-origin Hindu convert to Islam, was arrested in Dhaka's Sadarghat area in mid-July last year. She was responsible for recruiting and training young girls from both Bangladesh and India for the Neo-JMB 'sister wing' (Bangladesh News24, July 18, 2020).
While the investigation into the Neo-JMB women's wing is still ongoing, police have yet to establish if women militants like Shirina or Asma have working relations among other militant formations in Bangladesh or India. Nevertheless, it was apparent to investigating agencies that these women succeeded in indoctrinating several women (Muslims and Hindus) into subscribing to IS' jihadist ideology such that some recruits left their homes, married fellow jihadists and made hijra to join IS' Bangladeshi wing, if not traveling further abroad to Syria. Proggya Debnath's case was also an example of the 'jihadist bride' phenomenon (Daily Star, July 20, 2020). She was enticed into the world of radical Islam and militancy after marrying Amir Hossain Saddam, a Bangladeshi national living in Oman. After moving to Bangladesh from India, she started teaching at various private madrasas and continued to recruit for neo-JMB using various online accounts to recruit and provide religious training to women. She further distributed money among female recruits after collecting it from neo-JMB sources (Dhaka Tribune, July 17, 2020; BDNews24, July 22, 2020)
Women in Neo-JMB: Now and Then
Neo-JMB, which is more appropriately 'IS-Bangladesh' because it pledged allegiance to IS, is a violent JMB faction. However, Bangladeshi authorities deny any IS presence on their soil, and instead named the group 'Neo-JMB' after the deadly Holey Artisan Bakery attack in July 2016 (Daily Star, March 28, 2017). That attack left 29 people dead, including 17 foreigners, five Bangladeshi citizens, two police officers, and five militants (Daily Star, July 3, 2016).
A 2019 study conducted by CTTC estimated around 63 percent of female militant suspects in Bangladesh were linked to Neo-JMB. CTTC derived this figure by analyzing profiles of 85 female militant suspects arrested since 2017 (Daily Star, April 19, 2019). The trend of women participation in support or combat roles is not new in the country. However, after the Holey Artisan Bakery attack, their engagement in jihadist activities became an increasing concern for security agencies.
Neo-JMB, like other extremist groups in the country, such as Hizbut Tahirir and al-Qaeda-linked Ansar al-Islam, have used women operatives as a support system in their violent campaigns (Terrorism Monitor, November 17, 2018). However, unlike other Islamist militant groups in Bangladesh, Neo-JMB has the advantage of a grassroots network of radicalized women and their family members. Initially engaged in dawa (proselytization) activities and inspiring family members and relatives for jihad, later their role shifted to rigorous religious teaching and recruitment of new cadres using social media (BDnews24.com, May 11, 2017; Daily Star, November 14, 2018).
In February 2009, Bangladesh's counter-terrorism police confronted, perhaps for the first time, three women militants affiliated to the original JMB group during a raid. At the time, these three members, who were all relatives of JMB militants, identified as Noor Jahan, Marzia and Mina, and displayed the unique characteristics of highly-trained operatives to the astonishment of police officers. These women shocked the police by destroying evidence, including papers, documents, and SIM cards in mobile phones swiftly during a police raid at their safehouse in Ghortoil in Gazipur (Daily STAR, February 21, 2009). The same year, on May 14, police also confronted a violent situation in Mirpur, Dhaka when a JMB explosives expert, Boma Mizan's wife Sharmin Haque Lata, detonated a bomb to save her husband from being arrested (Zee News, May 15, 2009).
Although they noticed the shifting trend of women partaking in armed violence, investigating agencies somehow overlooked women's potential role in the country's future terrorist violence. A significant shift in perception took place when Neo-JMB's female operatives were found to be capable of armed violence, including a bombing and suicide mission. In September 2016, Bangladeshi police stumbled upon a Neo-JMB suicide squad and arrested four women militants in Baraitali locality of Sirajganj (Dhaka Tribune, September 5, 2016). Several months later, Bangladesh witnessed its first female suicide bomber. On December 24, 2016, Shakira, the wife of Neo-JMB militant Rashedur Sumon, detonated her suicide vest in Dhaka's Ashkona locality while attempting to attack police during a search and sweep operation. Several women operatives were arrested resulting from that operation and other raids across Bangladesh (BDNews 24, December 27, 2016).
Conclusion
In Bangladesh, the problem of female radicalization and extremism ultimately owes its origin to the Islamic fundamentalist politics espoused by groups like Jamaat-e-Islami (JeI) and the student wing Islami Chhatra Shibir (ICS). Both ICS and its all-women branch, Islami Chhatri Sangstha, remain at the core of increasing campus extremism (BDNews24, June 19, 2014; Daily Janakantha, October 20, 2017). Islamic Chhatri Sangstha was accused of motivating female students to take part in jihad and was involved in anti-democratic and anti-secular activities in furtherance of JI's core philosophy of establishing an Islamic state in Bangladesh (Daily Star, September 22, 2016). Bangladeshi police observed that Neo-JMB prefers Islami Chhatri Sangstha and Tablighi Jamaat (TJ)—two fundamentalist Islamist organizations—for female recruits. Neo-JMB also recruits immediate family members, such as husbands, brothers, or sisters (Daily Star, August 20, 2016).
Women from different socio-economic strata have thus become Islamist militants in Bangladesh and broken the traditional tag of jihadist 'sisters and wives' in recent years. Several Neo-JMB women members are presently in jail for furthering jihadism and conspiring to establish IS' caliphate. While investigating agencies are attempting to fathom the extent of women's participation in Neo-JMB's Islamist activities, unseen and often unsung members like Asma and Shirina remain a lifeline for the grassroots consolidation of jihadism in Bangladesh.