NEW CSTO MILITARY FORCE PLANNED
Publication: Eurasia Daily Monitor Volume: 5 Issue: 181
By: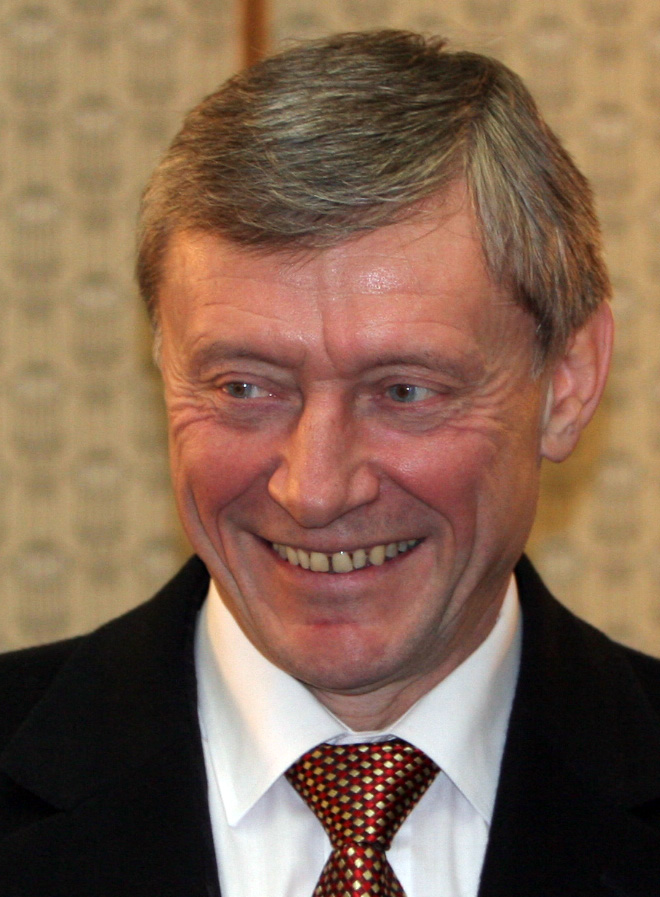 The Collective Security Treaty Organization (CSTO), long regarded by Western military experts as something of a "paper tiger," will become increasingly active in Central Asia as Russia's President Medvedev presses for the militarization of the organization. CSTO General Secretary Nikolay Bordyuzha has referred to the creation of "'a powerful military grouping of five countries in Central Asia." This may include up to 10,000 personnel, apparently tasked with responding to external threats to the region; but the timing of the announcement, after the war in Georgia and as Russia's relations with the West continue to be strained, suggests that Moscow is also trying to convey a "signal" to NATO over the region that in the current political climate, however, may be easily misconstrued (Interfax, September 12).
On September 12 Bordyuzha announced the organization's plans to create a new armed group in Central Asia. He said this group would involve the participation of Russia, Kazakhstan, Kyrgyzstan, Tajikistan, and Uzbekistan. He thinks a final decision on the numerical strength of the force will only be made after the final political decision is made. In the meantime it is anticipated that the force will consist of regular troop units, brigades, regiments, or divisions. Currently, the CSTO's military component consists of Collective Rapid Deployment Forces, estimated to include ten battalions (4,000); it is planned that this structure will be subsumed into the new force structure. Russian military experts commenting on these plans consider it likely that higher readiness formations contributing to this new structure would remain in the host country on combat readiness status to react to any potential threat from the south. (www.gazeta.ru, Moscow, September 12).
There is a clear underlying political message in these plans, which may still be wishful thinking on the part of Moscow, as it bears remarkable similarity to plans announced in 2005 but never implemented. First, the types of forces involved would most likely include airborne forces, which in the case of Kazakhstan means the Airmobile Forces; here there is potential controversy, since it is from this body that Kazakhstan draws its peacekeeping capabilities that are being earmarked for future NATO-led peace support operations (PSO). Indeed, NATO would like to assist Kazakhstan to strengthen its peacekeeping potential further by increasing its PSO capabilities through NATO interoperability with the airmobile forces. If these forces are to be deployed on NATO operations, they would also be the same forces obligated by treaty to participate in CSTO operations. Here Moscow is sending the message to NATO that it will have first call on these forces at a multilateral level. In any case the specter of military competition unraveling NATO planning in its relations with Kazakhstan is becoming more likely.
Moreover, Tashkent has had reservations about the "Soviet" style military planning and types of military exercises, which are still a feature of CSTO exercises: Uzbek military planning staffs will need to be convinced about the new structure in order to commit to it in full.
Then, of course, the forces in Kyrgyzstan and Tajikistan continue to be weak, suggesting that these states may contribute less numerically to CSTO operations. An analysis of what is available and taking account of recent trends in military exercises in Russia that have had a Central Asian dimension to them suggest that the new force will be Russian led and that that this will probably also be reflected in numbers.
Bordyuzha spoke of the new CSTO force being formed, "with the consent of all countries of the region, a five-member group of forces for political containment." He foresees "not just ordinary subunits, but units and divisions." The CSTO military group will have the primary mission of political containment in Central Asia relating to the situation in Afghanistan. According to Bordyuzha, however, "this group should be ready to confront any kind of a challenge to the sovereignty of our countries" (Kabar, September 13). Politically, Moscow sees the CSTO as a buffer against foreign interference in the affairs of Russia and the Central Asian states, which can be activated during tense periods. Speaking at the CSTO summit in Moscow earlier in September, Russia's President Medvedev said, "We will continue work on building up the military component. Among the areas of CSTO activity identified is the potential of coalition military organizational development. The CSTO was and will remain the guarantor of our countries' sovereignty and territorial integrity and of non-interference in their affairs" (www.gazeta.ru, Moscow, September 12).
The vision for the future development of the CSTO is very much Russian led, and it would take considerable political nerve on the part of any of the Central Asian leaders to counter these developments, as they readjust to what the West interprets as a new resurgent Russia, forthright in the pursuit of its interests. Following the conflict in Georgia, Central Asian capitals are coming to terms with an apparently weakened and divided NATO alliance, powerless to prevent the Russian military operations in Georgia, in contrast to a regime in Moscow willing to take risks, exploit international divisions, and re-assert itself as the security guarantor in Central Asia and the South Caucasus. In this context, it remains to be seen whether the other members of the CSTO can moderate Moscow's plans for the organization.