New Georgian Presidential Administration: New Foreign Policy?
Publication: Eurasia Daily Monitor Volume: 10 Issue: 209
By: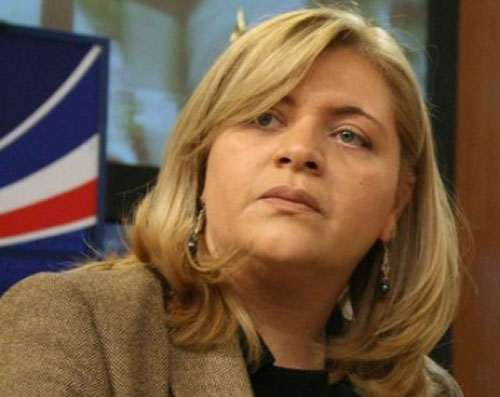 On November 17, Giorgi Margvelashvili was inaugurated as the fourth president of Georgia (Rustavi 2 TV, Channel 1, Imedi TV, November 17). However, his rhetoric and appointments to his foreign policy team have already raised concerns about the foreign policy course his administration may take. According to the new constitution, the president no longer determines the country's foreign affairs. However, he still remains the head of state, representing the country in the international arena. Subsequently, his position and actions still matter for Georgia's foreign policy.
On November 1, a parliamentarian from the Georgian Dream (GD) coalition, Irina Imerlishvili, was nominated the new secretary of the National Security Council (NSC), replacing Giga Bokeria, who served under President Mikheil Saakashvili (1tv.ge, November 1). Imerlishvili has had a largely undistinguished political career up to this point. She was a staffer in the parliament during 1993–2000. Furthermore, she served as a deputy justice minister in 2000–2003, which included the period when Saakashvili served as Georgia's minister of justice in 2000–2001. Imerlishvili joined the opposition Republican Party in 2006. However, she later switched her party allegiance and joined Bidzina Ivanishvili's Georgian Dream–Democratic Georgia Party in 2012. Consequently, she became a member of the national legislature after the October 2012 parliamentary election and chaired the parliamentary Committee on Procedural Issues and Rules (civil.ge, November 1).
According to the legislative amendments made in October 2013, the powers of the new Georgian NSC secretary will be comparatively limited. The Secretary will no longer have the authority to coordinate crisis management measures in situations that pose a threat to the country's national security. Nevertheless, the NSC secretary will remain a national security advisor to the president (civil.ge, November 1). It is not yet clear how qualified Imerlishvili will be for this job (24saati.ge, November 2). Her first foray into security affairs caused indignation in Georgia. For instance, in September 2013, she became one of the initiators of a much-criticized law that would restrict the ability of Georgian citizens to leave the country or acquire a passport if this was found to conflict with state security or the national interest (kvirispalitra.ge, September 27). Moreover, Imerlishvili does not have a pro-Western reputation in Georgia. Subsequently, her appointment may mark the end of Tbilisi's close cooperation with Western countries and agencies, a course that had characterized the NSC under Bokeria.
Such an expectation is further strengthened by yet another appointment recently made by the president-elect. In particular, Margvelashvili chose as his foreign policy adviser Vano Machavariani, a foreign policy expert, academic and former diplomat. Machavariani advocates a more measured and careful approach to relations with the United States and the European Union. He believes that focusing on a single geopolitical power center (i.e. the West) can be damaging for a small country such as Georgia (info9.ge, November 5), and he, instead, promotes a multi-vector geopolitical orientation. However, Machavariani has never elaborated how Georgia will be able to withstand pressure from Russia, which partially occupies Georgian territory, without intensive US and EU ties. Moreover, Machavariani does not seem to acknowledge that former President Eduard Shevardnadze's policy of balancing between the West and Russia in the early 2000s did not yield any results for Georgia, nor did it appease Vladimir Putin's increasingly aggressive regime.
Other indications also exist that new Georgian president's foreign policy course may be less actively pro-Western than his predecessor's. For instance, on November 10, in his interview with Russian state TV Channel 1, President-elect Margvelashvili struck a deeply conciliatory, if not submissive, chord regarding Moscow. Margevalishvili stated that Russia does not represent the target of the Georgian people's aggression—seemingly implying that Russia had fallen victim to Georgian aggression in the past—but, with the newly elected Georgian president's assurances, this would never again be the case. Moreover, Margvelashvili at least twice during the interview expressed his gratitude to the head of the Russian Orthodox Church, Kiril I, for congratulating him on his presidential election victory. Furthermore, Margvelashvili assured Russians that he is still considering attending the 2014 Sochi Olympics. In his interview with Channel 1, Margvelashvili repeatedly emphasized his desire and need to normalize Georgian-Russian relations. However, he never mentioned how he planned to end Russia's occupation of the Georgian regions of Abkhazia and South Ossetia. Even more so, he never mentioned that parts of Georgia actually were under Russian military occupation (civil.ge, November 11). Moscow quickly reacted to Margevlashvili's televised remarks. Russia's Ministry of Foreign Affairs called Marvelashvili's remarks constructive and further emphasized that the next Georgian president echoed Moscow's vision (civil.ge, November 14).
President-elect Margvelashvili's appointments and rhetoric seem to foreshadow a new direction in Georgia's foreign policy. This new direction may mean an even more active Georgian rapprochement with Russia. Although, the president will constitutionally not have much influence on the formation of the country's foreign policy, he and his team will still be able to set a tone in Georgia's foreign affairs. The prospects for such a foreign policy orientation reversal coming from the presidential administration raise several questions. First, without actively pressing the issue of the de-occupation of Georgian territories with Moscow, how do the new authorities in Tbilisi expect to be able to solve this deep security vulnerability? Moreover, without resolving this notorious issue between Georgia and Russia, how will the Georgian authorities justify holding constant and fruitless negotiations with an occupying force? The new president and his team still seem wedded to the naïve thought, widely spread in large segments of Georgian society, that warming relations with Russia will by themselves solve the problem of the occupied territories. But previous Georgian governments did not find this approach helpful. And it is highly unlikely that the new government will either.