Norway and England Bow-and-Arrow and Political Assassination Attacks Reveal Lone Actor Jihadist Terrorism Trend in Europe
Publication: Terrorism Monitor Volume: 19 Issue: 20
By: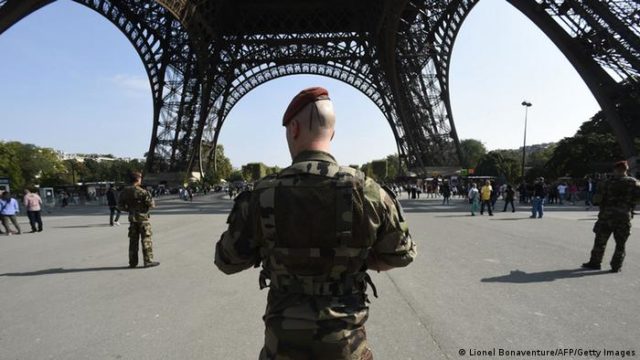 On October 13, a man shot eight people with a bow and arrow in Kongsberg, Norway, a town southwest of the capital city, Oslo. Five people were killed, and three others were injured. The suspect, identified as 37-year-old Espen Andersen Bråthen, a Danish citizen born in Norway, was subsequently arrested. Bråthen has claimed to be a convert to Islam, but according to Norway's Islamic community his conversion was based only on his announcement and was therefore not valid. According to press reports Bråthen's confusing behavior was widely known and he was suspected of suffering from mental illness. The Norwegian Police Security Service (PST) was warned about Bråthen already in 2015. While Bråthen´s motivation is under investigation, the crime is being investigated as a terrorism offence (nrk.no, October 15; Islamisk Råd Norge, October 17). 
Two days after the October 15 Kongsberg attack, a British Conservative parliamentarian, Sir David Amess, was stabbed to death by a British man of Somali heritage at a constituency meeting in Leigh-on-Sea , England. The arrested perpetrator was later identified as the 25-year old, Ali Harbi Ali. Ali had been referred to the counter-terrorism Prevent scheme some years ago, but was never a formal subject of interest to MI5, the British Internal Security service. The attack is being investigated as a terrorism offense (BBC, October 17).
Both attacks brought back memories of terrorist attacks that Norway and UK had suffered in their recent past. Norwegians were reminded of the 2011 Utøya terrorist attacks perpetrated by Anders Behring Breivik and Britons of the murder of Labor parliament member Jo Cox in 2016, who was stabbed and shot by Thomas Mair, as well as the 2010 stabbing of Labor parliment member, Stephen Timms, by Roshonara Choudhry. At the same time, the Kongsberg and Leigh-on-Sea attacks fit a brodaer and growing Europe-wide trend specifically in jihadist terrorism.
According to Europol's "EU Terrorism Situation and Trend Report 2021," Europe experienced nearly 60 completed, failed, and foiled terrorist attacks in 2020, with 22 persons killed in terrorist attacks. Jihadist terrorism remained the greatest threat to the European Union, with the number of completed jihadist-motivated attacks increasing since 2019. (EUROPOL, June 22). Lone actors were behind all of the completed attacks and primarily used simple "dual use" means of attack, such as stabbing and vehicle ramming. Some of the lone actors had displayed a combination of extreme ideologies and mental health issues, which were also at play in Kongsberg and Leigh-on-Sea attacks. 
This article takes a closer look at the jihadist terrorist attacks in France, Austria, and Switzerland that preceded the latest attacks in Norway and England.
France
In Europe, France has been the hardest hit by jihadist-inspired terrorist attacks. In total, since 2014, terror attacks in France have killed 264 people and injured another 1,200 individuals. Over the past year or so, several jihadist attacks have taken place in France:
On its website, DGSI, the domestic security intelligence service of France, describes an "endogenous threat" from "individuals radicalized alone, notably on the Internet' and 'with greater autonomy vis-à-vis terrorist organizations (DGSI, June 18). The attacks in France can be divided in three distinct categories: first, targets associated with alleged "insults to the Prophet," as was most evident in the attacks in Paris in September and October 2020 and as has become a very particular theme for France; second, Christian churches and churchgoers; and, third, police officers. 
Another noteworthy aspect has been the change in the profiles of the perpetrators. Several attacks have been conducted by individuals that arrived relatively recently in France. In contrast, in previous years most of the attacks in France were conducted by homegrown jihadists, including the massacres by Islamic State (IS) loyalists in Paris in 2015. 
Austria
On November 2, 2020, a dual Austrian-North Macedonian national, 20-year-old Kujtim Fejzula, went on a shooting spree, killing four people at Schwedenplatz in the centre of Vienna and wounding more than twenty others before Austrian police neutralized him. After the attack, arrests were made in Switzerland and Germany. In Switzerland two men, an 18-year-old and a 24-year-old, were detained because they had met Fejzula in Vienna. 
In Germany, authorities continue to investigate two other friends of Fejzula, a 19-year-old and a 25-year-old living in Osnabrück and Kassel. Authorities suspect that both men were aware of the impending attack in Vienna and failed to report the attack. Indeed, both suspects had visited Fejzula in Vienna in July 2020, and had met with other extremists from Austria and Switzerland. 
The 25-year-old man has been under investigation for possibly attempting to join IS in Syria. Both are suspected of belonging to a jihadist network called "Lions of the Balkans," whose membership also include Fejzula. The network also reportedly consists of young men with family connections to the Balkans or the Caucasus, who missed the opportunity to travel and join IS in Syria, but identify with IS and have consumed its propaganda (Tagesschau, November 11, 2020; Tagesschau, July 7).
Switzerland
Switzerland had its first jihadist-inspired terrorist attack on the evening of September 12, 2020, when a Portuguese national was fatally stabbed in a kebab restaurant in Morges. The perpetrator, a Turkish-Swiss dual national only identified as "O.", was known to the Swiss Federal Intelligence Service (Nachrichtendienst des Bundes, NDB) since 2017 "for the consumption and dissemination of jihadist propaganda" and was under surveillance for possible links to terrorism (Office of the Attorney General of Switzerland, September 14, 2020).
"O." was arrested in April 2019 and held in pre-trial detention following an arson attack on a petrol station. In the course of investigating the arson attack, the authorities came across "indications of a possible jihadist background" and widened the investigation to include terrorism offences. The perpetrator's term of detention lasted for a year and was extended several times, but in July 2020 the court released the suspect from detention. However, "O." remained subject to various alternative control measures, including a dusk-to-dawn curfew, a requirement to regularly report to the authorities, and a ban on carrying any weapons. These measures did not prevent "O." from launching the September 2020 attack. While in custody of the Swiss police, "O." allegedly confessed to having acted "out of vengeance against the Swiss state" and a jihadist motive. (srf.ch, September 18, 2020). As with several other lone actor attacks in France, "O." had a history of mental illnesses (nzz.ch, September 17, 2020).
On November 24, 2020 another jihadist attack occurred in the southern Swiss city of Lugano, when a 28-year-old woman stabbed and assaulted two other women in a department store. The suspect was known to federal police from an investigation into "jihadist terrorism" in 2017. The woman was stopped at the Turkish-Syrian border on suspicion that she intended to join IS. After her return to Switzerland, the woman had been placed in a psychiatric clinic before carrying out the attack in Lugano (Aargauer Zeitung, November 26, 2020).
Conclusion
Terrorist attacks in Europe are currently dominated by lone actor "low tech" attacks. While these attacks claim a relatively small number of victims, they contribute to a feeling of insecurity. France and to a slightly lesser extent England have both faced this situation already for some time, but Austria, Switzerland and Norway had largely been previously spared from jihadist attacks. Indeed, in France, Austria, and Switzerland the recent attacks have led to legislative motions to bolster counter-terrorism efforts. While hotly debated, these efforts are understandable, as the current lone actor jihadist perpetrators have become harder to trace, with profiles that are blurred between psychiatry, crime, and militancy, as well as inspiration by jihadist propaganda, but without concrete links to terrorist organizations. 
In England, where terrorism legislation is already robust, the murder of Sir David Amess has put the spotlight on the security of politicians. It is an interesting question why jihadist terrorists (in contrast to far-right terrorists) acting alone have so seldom targeting politicians. After all, through targeting politicians the political motivation of an attack can be seen more evidently.
The November 2020 Vienna shooting stands out from the largely isolated, mentally ill, and low-tech single perpetrator trend in that it seems Fejzula belonged to a larger, cross-border network. This is a reminder that the threat and sophistication from jihadist terrorists should not be overlooked.