Pakistan's Peace Talks with Tehreek-e-Taliban Pakistan: Ten Times a Failure?
Publication: Terrorism Monitor Volume: 19 Issue: 20
By: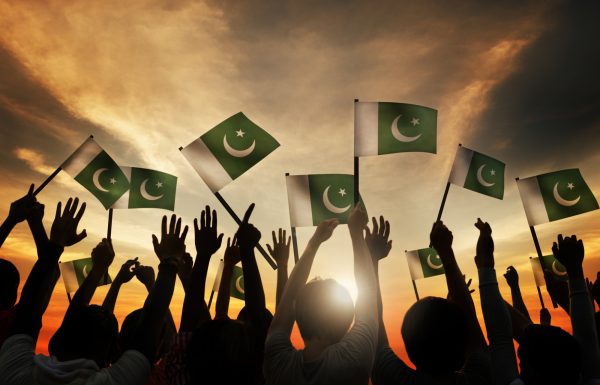 On October 1, in an interview with a Turkish news channel, Pakistani Prime Minister Imran Khan disclosed that his Pakistan Tehreek-e-Insaf (PTI) government was in talks with some factions of the Tehreek-e-Taliban Pakistan (TTP). [1] According to Khan, these talks were for the TTP's disarmament, reintegration and commitment to respect and live by Pakistani law (Geo Tv, October 1). He stated, "if successful [the talks] will lead to the government forgiving them and then they [will] become normal citizens." His statement was preceded by similar announcements from the Pakistani President Arif Alvi (Dawn, September 11) and the Foreign Minister Shah Mahmood Qureshi (Dawn, September 15). The Pakistani government's effort to reach an agreement with TTP comes amid the Afghan Taliban's return to power in Kabul. Reportedly, the Afghan Taliban are mediating between TTP and the Pakistan government (Khama Press, October 2). 
However, TTP has rejected the Pakistani government's amnesty offer and vowed to continue its violent struggle until it transforms Pakistan into a Taliban-inspired theocracy or an Islamic Emirate. TTP's spokesman, Muhammad Khurasani, maintained that "amnesty is generally offered to those who commit crimes, but we are quite proud of our [violent] struggle. [In fact], we can pardon the Pakistani government if it pledges to implement Sharia rule in the country (Umar Media, September 17)." 
The Afghan Taliban Mediate Pakistan's Outreach to TTP
The Afghan Taliban's return to power and refusal to expel or take action against TTP have compelled the Pakistani government to explore the option of negotiations (Geo Tv, August 28). TTP's hard-hitting statement makes it evident that the Pakistani government is approaching these talks from a position of weakness. Although the purported peace talks seem unlikely to make headway, they would have far-reaching consequences on the hard-won national consensus to fight extremism and terrorism in Pakistan (Express Tribune, December 16, 2014. [2
However, this is not the first time Pakistan is trying to reach an agreement with the jihadist groups in the ex-FATA (Federally Administered Tribal Areas) region, which is now merged with Khyber Pakhtunkhwa province. Between 2004 and 2009, Pakistan entered into nine written and unwritten deals with different jihadist groups (See Table 1). [3] However, none of these nine agreements held or achieved their intended outcomes of peace. On the contrary, these agreements allowed the jihadist groups to buy time to expand their influence in the society and spread their ideological narratives. Furthermore, jihadist groups used these accords to gain political legitimacy and media publicity. The last such effort to reach a pact with TTP was in 2014 when the Pakistan Muslim League Nawaz government approached the militant group to give "peace a chance (Dawn, January 29, 2014)." However, the talks collapsed after TTP attacked Karachi's Jinnah International Airport (Express Tribune, June 8, 2014), resulting in Operation Zarb-e-Azb in the North Waziristan tribal district (Dawn, June 15, 2014; Terrorism Monitor, July 14, 2015). 
Table 1: Pakistan's Nine Failed Peace Agreements with Jihadist Groups (2004-2009)
| | | | | |
| --- | --- | --- | --- | --- |
| No.  | Date  | Name  | Area | Status  |
| 1 | April 2004 | Shakai Agreement | South Waziristan tribal district | Failed |
| 2 | February 2005 | Sararogha Deal  | South Waziristan tribal district  | Failed |
| 3 | September 2006 | Accord with Hafiz Gul's Bahadur Group | North Waziristan tribal district | Failed |
| 4 | March 2007  | Agreement with Tehreek-e-Nafaz-e-Shariat-e-Mohammadi (TNSM)'s Sufi Muhammad | Swat/Malakand Division | Failed |
| 5 | April 2007 | Wana Peace Agreement with Mullah Nazir Group  | South Waziristan tribal district | Failed |
| 6 | May 2008 | Swat Peace Agreement with TTP's Mullah Fazlullah | Swat district  | Failed |
| 7 | September 2008 | Khyber Deal with Lashkar-e-Islam's Mangal Bagh | Khyber tribal district | Failed |
| 8 | 2008 | Bajaur Agreement with TTP's Maulvi Faqir Muhammad | Bajaur tribal district | Failed |
| 9 | 2009 | Nizam-e-Adal Regulation Act | Swat/Malakand Division | Failed |
Why Would the Pakistan Government's Talks with TTP Fail? 
Instead of outlining the context, rationale and objective of negotiating with TTP, which is responsible for killing over 80,000 Pakistanis (Express Tribune, March 29, 2015), in the parliament, the PTI government has approached this sensitive internal security issue unilaterally (Geo Tv, October 3). The PTI government is unpopular because of poor governance and mismanagement, resulting in high inflation, unemployment, and poverty. Against this backdrop, its unilateral approach of talking to TTP has caused an intense backlash from the opposition parties, civil society, intelligentsia, and the mainstream media (Dawn, October 4). At the same time, the military leadership is not in agreement with the PTI government to talk to TTP. [4] Hence, these talks are unlikely to succeed, let alone result in peace. 
Furthermore, from TTP's dismissive reaction to the PTI government's peace talks offer, it is evident that the former is approaching the purported negotiations from a position of strength. Even if the government aimed to persuade the more reconcilable groups to divide the TTP and then initiate a military crackdown against the hardline factions, it seems unlikely to succeed now (Dawn, October 1). Since August 2020, various splinter factions of TTP have rejoined the central group under Nur Wali Mehsud's leadership. Thus far, around ten factions have pledged allegiance to Mehsud (Terrorism Monitor, August 13). More recently, on October 6, the Shehryar Mehsud faction also gave its oath of fealty to Mehsud (Umar Media, October 6). 
Finally, reintegrating jihadist groups like TTP is not a linear process of surrender with the commitment of renouncing violence, resulting in pardons and reintegration. Instead, it is a complex and lengthy process that requires an elaborate institutional infrastructure and expertise, including reintegration processes, psychological counseling, deradicalization, and a rehabilitation process involving vocational training, formal education, or imparting professional skills. In 2009, the Pakistan Army created three militant rehabilitation schools in Swat as a pilot project to expand them at the national level. [5] However, due to numerous reasons, such as the lack of funding and weak political will, they could not be expanded at the national level (Dawn, September 23, 2015). In the absence of the institutional infrastructure to deradicalize and rehabilitate TTP jihadists, the Pakistani prime minister's remarks of reintegrating militants after the pardon order appear to be quite naive. [6]
Talking with TTP Jihadists: A Hard SellTaking to jihadist groups is more complex than secular terrorists or ethnic insurgent groups, given the intangible nature of their demands.[7] Finding common ground between TTP-like jihadist revolutionaries and a status-quo-oriented state, such as Pakistan, is a tall order. Rather than seeking reforms or changes, jihadist groups like TTP aim to topple the political orders, which they deem "un-Islamic" and "illegal (Pakistan Today, February 21, 2014)." Besides this, TTP, like other jihadist groups, considers its self-righteous worldview and ideological narratives as the "divine" and "absolute truth," rendering their demands rigid and irreconcilable. This leaves hardly any room for political compromises. [8] Hence, reaching common ground with jihadist groups is extremely difficult. The Afghan Taliban's negotiations with the U.S. in Qatar are a case in point because the former used these talks as an opportunity to seek political legitimacy, amplify diplomatic visibility, and gain concessions from the U.S. Likewise, if the Pakistani government's exploratory contacts through the Afghan Taliban result in direct negotiations, TTP would use the opportunity to undermine the Pakistani constitutional order and promote its extremist narrative to gain publicity. 
Additionally, jihadist groups are incentive-driven, violent entrepreneurs whose militant activism is almost never abandoned. For instance, while rejecting the PTI government's peace talks offer, TTP maintained, "the condition of giving up the armed struggle is meaningless [for us] (Umar Media, September 17)." Hence, the Pakistani government would need to develop more holistic responses and a long-term institutional approach to overcome the jihadist challenge, particularly when TTP is emboldened after the Afghan Taliban's victory. 
The analogy of the Pakistani government's conditional peace talks offer to TTP with the U.S.-Taliban negotiations is also a false parallel. First, the U.S. was an external interventionist power in Afghanistan that struggled to stabilize the country. On the contrary, the Pakistan Army has re-established its writ and control across Pakistan by eliminating "no-go areas," including dismantling the terrorist infrastructure and forcing TTP and its affiliated factions to escape to Afghanistan. In contrast, the U.S. and allied Afghan forces have long struggled to keep the Afghan Taliban's territorial and military gains in check. However, TTP does not have the wherewithal to challenge the Pakistani state's writ like the Afghan Taliban did of the U.S. and allied Afghan government. On the contrary, TTP has a limited footprint in the ex-FATA region and public opinion in Pakistan is hostile to its agenda and goals. Hence, drawing a parallel of the PTI government's purported outreach to TTP with the US-Taliban talks in Qatar amounts to false equivalence. 
Conclusion
The PTI government's imprudent approach to purported peace talks with TTP would likely do more harm than good. On the one hand, it would undermine the fragile but hard-won national consensus to fight the twin threats of extremism and terrorism. On the other hand,,it would legitimize the TTP's extremist narrative and allow TTP to spread its influence and clout in Pakistani society. In the past, as many as nine agreements with the jihadist groups failed to achieve their intended goal of peace. The outcome of the PTI government's unilateral outreach to TTP now will not be any different. 
Terrorism in Pakistan neither started with the U.S. invasion of Afghanistan nor ended with the U.S. withdrawal. To the contrary, the U.S.-led war on terror has deepened Pakistan's terrorist threat, which is more entrenched and pervasive in society than at any other time in its history. Following the U.S. withdrawal from Afghanistan, Pakistan must take a long view of terrorist and extremist threats to tackle them meaningfully. In the last twenty years, Pakistan's jihadist landscape has evolved significantly, become more complex, and requires equally nuanced and well-thought-out responses.
Notes
[1] TTP is a conglomerate of more than ten anti-Pakistan militant factions founded in December 2007 in the ex-FATA region in reaction to the Pakistan Army's crackdown on Islamabad's Red Mosque to quash the anti-government uprising by the mosque's students and administration.  
[2] The national consensus was forged in the aftermath of the Peshawar schoolchildren and staff massacre in 2014 by TTP to fight extremism and terrorism. It is enshrined in the National Action Plan, a 20-point counter-terrorism and extremism roadmap.  
[3] Daud Khattak, "Reviewing Pakistan's Peace Deals with the Taliban," CTC Sentinel, Vol. 5, Issue 5 (2012), pp. 11-13. 
[4] Author's e-interview with a Pakistani security official, conducted on October 16, 2021. 
[5] Abdul Basit, "Countering Violent Extremism: Evaluating Pakistan's Counter-Radicalization and De-radicalization Initiatives," IPRI Journal, XV, No. 2 (Summer 2015), pp. 44-68. 
[6] Author's e-interview with a Pakistani security official.
[7] Mona Kanwal Sheikh, "What Do Islamists Bring to the Negotiation Table? Religion and the Case of the Pakistani Taliban," International Negotiations, Vol. 25 (2020), pp. 1-22.   
[8] Ibid.