PLA Special Operations: Combat Missions and Operations Abroad
Publication: China Brief Volume: 15 Issue: 17
By: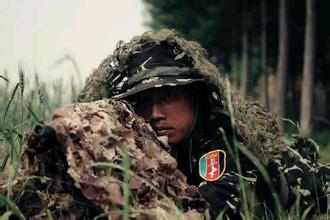 This is the second PLA special operations article. The first article appeared in the previous edition of China Brief and addressed special operations forces, command and planning, training and future direction.
Special Operations Forces (SOF) execute key strategic and operational combat missions, respond to non-traditional security threats, as well as support Military Operations Other Than War (MOOTW). Drawing on Chinese doctrinal texts—particularly a publication of the PLA's Academy of Military Science (AMS) on Special Operations forces–Special Operations Science Course of Study, gives insight into these roles.
Chinese doctrine emphasizes that SOF are a key force multiplier in combat, conducting critical missions that other forces cannot accomplish. Special reconnaissance is their primary mission; however, direct action missions are important for striking key targets, affecting morale and disrupting enemy plans. Recent SOF training highlights air insertions to conduct combat missions, including fast-roping and parachuting into water from helicopters (China Military Online, February 13; China Military Online, June 29). MOOTW missions include anti-terrorism and maintaining stability, rescue and disaster relief, maintenance of national rights and interests, special security and protection and international peacekeeping. [1] For example, PLA SOF have deployed to Mali to conduct peacekeeping operations (China Military Online, November 19, 2013). People's Armed Police (PAP) SOF also would participate in the MOOTW missions. While SOF have been used in these low-violence or peacekeeping roles, their primary focus is performing combat missions relevant to China's security needs.
Combat Missions
Special operations combat encompass a wide range of missions, including special reconnaissance, guidance for firepower strikes, sabotage, seizing objectives, rescue, harassment, search and suppression, network sabotage, psychological attacks and counter-terrorism.
Special reconnaissance groups collect critical intelligence that other assets cannot provide to support planning, decision making and targeting. Infiltration can occur prior to hostilities or operations. Groups conducting reconnaissance missions likely will not engage in direct action missions to maintain concealment. However, if a high-priority target is discovered, such as a precision weapons system, the group could attack the objective if possible or guide firepower strikes. Special reconnaissance can include tracking and monitoring key targets and include placement of technical surveillance means. Collection means can include aerostats or UAVs, high-tech monitoring equipment and sensors, capture and interrogation of enemy personnel, or surreptitious entry into enemy facilities. [2]
Guidance for joint long-range strikes, maneuver or information operations is another important mission. Accurate guidance is time sensitive, requiring rapid location and transmission of targeting data to the fire unit, and should attempt to minimize collateral damage. Accurate positioning data is provided using the Beidou satellite navigation system, laser designation, or visual signals such as markers, lights or smoke (see China Brief, August 22, 2014). SOF provide guidance for decapitation strikes against enemy leadership, command posts and information systems to paralyze enemy command and control, as well as strikes against key enemy forces, transportation nodes, and precision weapons. SOF groups also provide damage assessments, including target recovery to support decisions on subsequent strikes. [3]
Sabotage operations target key enemy command posts, precision strike systems, military airbases and ports, weapons of mass destruction, early warning sites, civilian transportation systems and power grids, logistics and other strategic or operational targets including the political and military leadership. [4]
SOF groups will seize an objective when the action could significantly impact operational success. Objectives could include major transportation hubs to disrupt supply and movement of forces, key strategic or operational areas such as mountain passes, high ground, towns, airfields, ports or islands. Civilian systems are also targets, including water supply, communications, energy, financial institutions and media facilities that all could have psychological as well as material impacts. This is a difficult mission for SOF groups because combat could result in high consumption rates, equipment losses and casualties. SOF Doctrine emphasizes that once a target is captured, other troops are required to rapidly reinforce and relieve the SOF group. [5]
Rescuing key personnel such as downed pilots, and retrieving or destroying vital equipment, classified or technical documents and other important materials captured by the enemy is another combat mission. SOF groups could receive orders to rescue personnel in peacetime or wartime, or to assist in evacuating another SOF group. Such an operation would rely on accurate intelligence, detailed planning and training on mockups and terrain similar to the actual target. [6]
Harassing operations disrupt and cause chaos in the enemy's rear in order to divert enemy forces, attrit, exhaust, deceive and confuse the enemy. These operations can employ hard or soft attack; psychological, electronic or network attacks, destruction of supplies or equipment, as well as sniping attacks on key personnel or equipment. [7]
Search and suppress missions aim to capture enemy political or military leaders to cause chaos, lower morale, obtain information or bring them to justice, hunt and eliminate terrorist leaders, as well as eliminate enemy remnants in retreat, cutoff or in hiding. Targeted enemy leadership could include officials of political parties, mass organizations and religious groups. Operations against terrorist leaders emphasize elimination rather than capture. [8]
A new SOF asymmetric mission is to employ hard and soft means to carry out network sabotage. Methods include network interference through network intrusion to disrupt, block, or corrupt functions and information, along with jamming, network destruction and network deception by accessing an enemy network to alter information. Targets include the enemy's command-and-control system, informationized weapons and civilian information systems related to finance, transportation, energy, or other systems that could degrade a country's war potential and weaken morale. Network destruction, either by direct action or guiding firepower strikes, is likely the primary SOF action, although groups could employ electronic warfare (EW) equipment including UAVs with an EW capability. Technical experts, likely from either the military or civilian sector, provide training and guide SOF personnel in specialized methods of network sabotage. [9]
SOF psychological attack missions are a component of the overall psychological warfare plan designed to cause chaos and lower enemy morale. Actions include dispersing propaganda leaflets in the rear area, inciting soldiers to surrender. However, many of the proposed methods, such as propaganda broadcasts, would appear more suitable for specialized psychological warfare units with media capabilities or the expertise to exploit enemy media. The PLA acknowledges that it is difficult to psychologically affect an enemy population with diverse beliefs or religions and cultural backgrounds, and requires expert understanding of enemy society. [10]
Anti-terrorism is an increasingly important mission. SOF missions include external hostage rescue; assaults on terrorist groups and base camps; securing nuclear, biological and chemical (NBC) weapons, facilities, and hazardous materials during internal unrest and terrorist incidents; as well as special security for high-level officials and important events. SOF coordinate closely with national intelligence services and other forces including psychological warfare units during anti-terrorist missions. The PLA advocates a dual approach combining military strikes with psychological operations directed at "hearts and minds," although the emphasis is on annihilation for its deterrent effect. The PLA recognizes that these missions are difficult, noting that U.S. Special Forces have operated in Afghanistan for many years without eliminating the Taliban. The PAP and their special anti-terrorist units would be amongst the first responders to internal unrest and terrorist incidents, although the PLA would be called upon in a large-scale event where the armed police forces cannot control the situation. [11]
Campaigns
Special Operations Science Course of Study includes a discussion of SOF's employment in several campaigns that are considered likely components of operations during potential crises. The Academy of Military Science develops doctrine and conducts leading research for the PLA, and this authoritative publication provides greater detail and insight into PLA SOF missions and training than other sources. Table 1 identifies SOF combat actions specific to each campaign scenario.
Table 1: Campaigns and SOF Combat Actions
Island Offensive

Island Blockade*

Anti-Landing**

Air Strikes

Air Defense

Border Defense

Special Reconnaissance

X

X

X

X

X

X

Strike Guidance

X

X

X

X

X

X

Sabotage Operations

X

X

X

X

X

X

Seize and Control

X

X

Harassing Operations

X

X

X

Search and Suppress

X

Rescue

X

X

Network Sabotage

X

X

X

Psychological Attack

X

X

X

X

X

Anti-Terror

X

*The Island Blockade campaign also includes boarding, search and capture of vessels.

** The Anti-Landing campaign includes special security for key installations, military and political leadership.
Table 2 displays how these campaigns relate to potential crises. Beijing would reinforce threatened border regions during each crisis out of concern for a "chain reaction"–a country taking advantage of Beijing's engagement on another front. The discussion below focuses on actions and objectives specific to a campaign or of note.
Table 2: Potential Conflicts and Campaigns
Taiwan

Island Territorial Dispute

Indian Border Crisis

North Korean Border Crisis*

Island Offensive

X

X

Island Blockade

X

X

Anti-Landing

X

X

X

Air Strikes

X

X

X

Air Defense

X

X

X

Border Defense

X

X

X

X

* Initial PLA operations in a North Korean crisis most likely would consist of securing the border to block a possible influx of refugees. In the event of severe internal instability in North Korea, it is conceivable that Beijing, possibly in coordination with other countries, would employ SOF to secure WMD facilities. Recent press reports possible PLA troop movements toward the border in response to current tensions on the peninsula (Oriental Daily, August 23; Oriental Daily, August 22).
A large-scale landing and on-island offensive campaign is clearly aimed at Taiwan, although small-scale landings could involve seizing Taiwan-held islands or islands in dispute with other countries. The PLA considers reconnaissance and direct action missions–which would effectively open a second front in the enemy's rear area–critical to the success of such a campaign. Large-scale SOF employment would be continuous from the earliest phase of the operation, providing direct support to key campaign phases including seizing and maintaining sea and air superiority, rapid landing and establishment of the beachhead and delaying or defeating counterattacks. Important combat missions include several that prepare the way for follow-on forces: setting beacons or visual signals to identify amphibious landing zones, airborne drop zones, or air assault landing zones; attacking enemy forces that threaten a landing zone; clearing mines and obstacles from amphibious or airborne landing zones. Direct action missions include seizing control of vital objectives including command posts, government buildings, media, airports, ports, and key lines of communication or choke points, as well as capturing or assassinating key political figures, scientific and technical experts. [12]
Large-scale air and sea blockades could be the main campaign or a component of other campaigns against Taiwan. Small-scale blockades could aim at Taiwan-held islands or other disputed islands. The PLA understands the sensitivity of blockades involving airline routes and international shipping subject to international laws and conventions, as well as the possibility of intervention. The PLA also recognizes that blockades will be lengthy. Important SOF actions include special reconnaissance of counter-blockade forces and preparations; guidance and assessments of joint firepower strikes on ports and airfields; attacks on communications, air defense, and targets affecting the enemy's war potential, including power grids, economic and other civilian objectives that can exhaust the enemy, weaken morale, create social tension or unrest; boarding, search or capture of targeted vessels; and rescue of pilots or naval personnel.
While the AMS publication includes anti-landing missions on China's coast, the most likely scenario would involve another country's attempt to seize a PLA-held island that is in dispute. This scenario would appear unlikely unless Beijing was preoccupied with another crisis. SOF would conduct proactive actions such as special reconnaissance of enemy amphibious or airborne landing preparations, strike guidance, and destruction of enemy command networks. [13]
Offensive air operations would be a component of virtually any campaign. SOF support to air strikes includes pre-war infiltration and reconnaissance of important targets, strike guidance and damage assessments, tracking or attacking mobile and newly discovered targets, rescues of downed pilots, and psychological attacks to weaken enemy morale. [14] SOF support for air defense operations emphasize offensive, proactive measures against enemy air bases and forces. SOF could infiltrate secretly under cover as businessmen or tourists and use civil transportation in addition to traditional methods of infiltration. [15]
Joint border defense would most likely occur in the contested region with India or along the North Korean border in response to conflict or instability. SOF actions in a border defense campaign involving India would aim at countering the initial attack and supporting a counterattack to restore the border. Initial PLA operations in a North Korean scenario would likely be strictly defensive to secure the border, and probably not involve SOF except possibly in a reconnaissance role or to rescue Chinese nationals. [16]
Operations Abroad
PLAN SOF have deployed on anti-piracy escort missions in the Gulf of Aden since 2009, and an escort mission evacuated Chinese nationals and foreigners from the conflict in Yemen in April 2015. Currently, the most likely region for SOF operations abroad is the Shanghai Cooperation Organization (SCO) Central Asian countries, to combat terrorism or conduct rescue operations. Peace Mission exercises with Russia and various SCO militaries, which began in 2005, have provided experience for combined action against terrorist organizations, mainly with an overwhelming kinetic response (China Military Online, August 7, 2014; MOD, August 12, 2014; China Daily, August 18, 2014; China Daily, August 29, 2014; China Daily, August 26, 2005; China Daily, April 3).
MOOTW missions, such as international peacekeeping and international relief, are listed as SOF missions, which could include PAP SOF. Elements of a Shenyang MR SOF unit deployed to Mali, along with PLAN SOF, provided security on the frigate Huangshan during the international escort missions removing Syrian chemical weapons. The MOOTW "maintenance of national rights and interests" mission includes the possibility for defense of reefs and islands or temporary deployment to protect embassies, consulates, institutions or projects abroad. A contemporary example of this mission is the deployment of the PAP Snow Leopard commando unit to Iraq and Afghanistan to protect embassies (PLA Daily, August 15; China Military Online, November 19, 2013; China Military Online, April 25, 2014). [17]
China's SOF forces could conduct operations, most likely anti-terrorist or rescue, further afield with host country support. Highly detailed and accurate intelligence on the situation would be required. Very small-scale SOF operations, most likely a hostage rescue, could be conducted from PLAN ships carrying helicopters. However, SOF groups cannot operate for long without resupply, and any requirements for firepower support would make a distant operation difficult until the PLA's reach increases.
In July, Fang Jiang, Vice-President of the Dalian Naval Academy, spoke on the PLAN's mission to provide route security at a symposium titled "21st Century Maritime Silk Road and Navigation Support," and indicated that in the future the PLAN may establish support bases at key locations to protect the Maritime Silk Road, national interests abroad, and support PLAN operations (State Council Information Office, August 10; Ta Kung Pao, July 12). PLA establishment of overseas bases could provide the required support for SOF operations farther abroad. This stated requirement to support PLAN operations abroad does lend credence to the press reports regarding Chinese negotiations for bases with several countries, most recently involving a base in Djibouti, although the Ministry of Defense has not confirmed any negotiations (Namibian News, November 19, 2014; Xinhua, May 26; Stars and Stripes, May 12).
Conclusion
The Special Operations Science Course of Study provides a unique, detailed and authoritative insight into SOF missions. The primary mission of SOF units is to provide special reconnaissance to theater and campaign commanders on difficult and high-value targets. SOF direct action against key targets provides a significant combat capability to commanders. Strike guidance and damage assessments are increasingly important as the PLA emphasizes long-range precision strikes. Important in any conflict, but particularly ominous for Taiwan, SOF groups might target political and military leaders for capture or assassination, including important individuals not in the government. A recent provocative CCTV video of PLA troops assaulting an urban warfare center mockup resembling the Presidential Office in Taipei might be taken as further evidence of this mission, though it is more likely meant as a psychological warfare message, since the Taiwanese president would be transported by an armor unit to the underground National Political-Military Command Center in a crisis (Central News Agency, July 24; Central News Agency, May 29, 2013). While network sabotage and psychological attacks are SOF missions, some of the techniques discussed appear to be the responsibility of specialized cyber and psychological warfare units. Most SOF missions in these areas are likely to be attacks on command, information infrastructure, and civilian targets to disrupt command and weaken morale.
PLA SOF units have served in international peacekeeping and anti-piracy missions overseas, while PAP SOF have provided security to embassies. Currently SOF operations abroad are more likely to occur along China's periphery, particularly in Central Asia, to conduct anti-terrorism or rescue missions. Beijing could use SOF to seize a disputed island. Operations further abroad would need local government support, along with accurate intelligence. Future establishment of overseas bases could provide a required longer reach supporting SOF operations abroad. However, SOF capabilities already provide a significant force multiplier for PLA campaigns and operations along China's periphery today, while modernization is increasing the PLA's reach.
Kevin McCauley has served as senior intelligence officer for the Soviet Union, Russia, China and Taiwan during 31 years in the federal government. He has written numerous intelligence products for decision makers, combatant commands, combat and force developers, as well as contributing to the annual Report to Congress on China's military power. Mr. McCauley currently writes on PLA and Taiwan military affairs.
Notes
1. Special Operations Science Course of Study (hereafter abbreviated as SOSCS) (Beijing: Military Science Press, 2013), pp. 202–214.
2. SOSCS, pp. 107–112.
3. SOSCS, pp. 112–116.
4. SOSCS, pp. 116–120.
5. SOSCS, pp. 121–125.
6. SOSCS, pp. 125–130.
7. SOSCS, pp. 130–135.
8. SOSCS, pp. 135–139.
9. SOSCS, pp. 139–142.
10. SOSCS, pp. 142–148.
11. SOSCS, pp. 148–153.
12. SOSCS, pp. 181–186.
13. SOSCS, pp. 189–192.
14. SOSCS, pp. 192–195.
15. SOSCS, pp. 195–198.
16. SOSCS, pp. 198–203.
17. SOSCS, pp. 202–214.