PLAN Officers to Train on Brazilian Aircraft Carrier
Publication: China Brief Volume: 9 Issue: 12
By: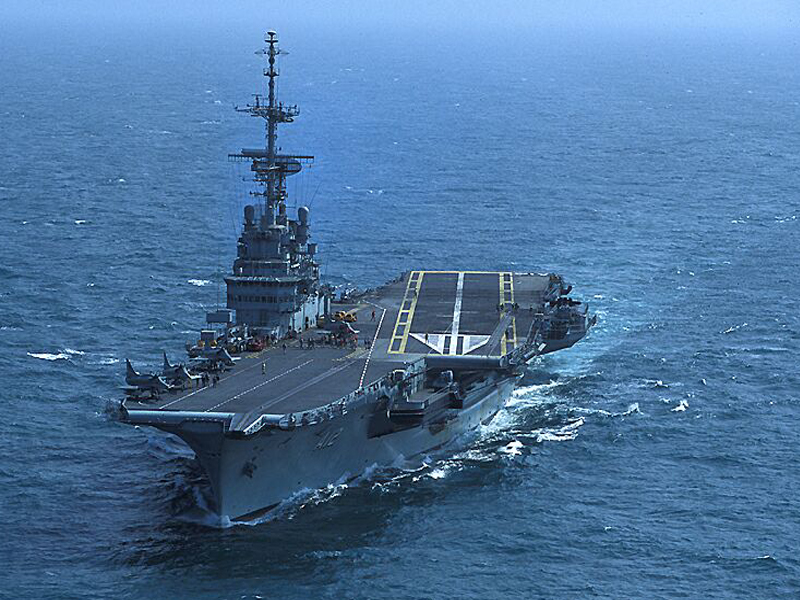 In a May 9 interview with Brazilian defense, strategy and intelligence news website Defasanet, Brazilian Defense Minister Nelson Jobim stated that Brazil and China had reached an agreement to train personnel from the People's Liberation Army Navy (PLAN) in Brazil. In the interview (available in Portuguese), Jobim announced that the two sides reached a training agreement to stage PLAN officers aboard the NAe Sao Paulo, Brazil's Clemenceau-class aircraft carrier (Defesanet, May 13). There has been no reported official confirmation from the Chinese government concerning this agreement, however, on May 19 the official Xinhua News Agency released a news report in its Spanish portal (no equivalent has been found in the news agency's Chinese or English portal), which cites remarks that Jobim made to the media about the nature of the plan in question. The Xinhua report cited Jobim as saying that the agreement was reached in April during Navy Admiral Carlos Soares de Moura Neto's official visit to Qingdao to attend the PLAN's 60th Anniversary Naval Review (Xinhua News Agency [Spanish], May 20). The defense minister noted that the Chinese wanted aircraft carriers for power projection, and that he hopes naval cooperation between Brazil and China can serve as the gateway for defense cooperation in other areas (Defesanet, May 13, Xinhua News Agency [Spanish], May 20). Jobim is planning a visit to China in September or October, which analysts say is likely to finalize the training agreement.
Although the details of this alleged agreement are still unknown, given the chronic lack of funding for the NAe Sao Paulo within Brazil's national budget, some observers speculate that a part of the deal may involve the Chinese paying for some of the restoration of the aircraft carrier in return for some real on-deck operational experience for its carrier officers. An article that appeared in a Chinese naval university's website, "Why did China Choose Brazil to Train it Carrier Pilots?" referenced an unspecified source as saying that the Chinese will provide technical support to Brazil for constructing its nuclear submarines (Haijun.xaut.edu.cn, June 1). Western and Chinese analysts believe that at a minimum this agreement will allow the Chinese access to Brazilian naval aviation expertise in addition to the carrier itself. In any event, training of PLAN officers on NAe Sao Paulo would accelerate the development of Chinese capacity in naval aviation, which has been a major weakness in China's efforts to operationalize an aircraft carrier.
There are currently nine navies with aircraft carriers in active service, and the United States, France, Russia and Brazil are the only four naval forces that have operational aircraft carriers capable of launching and recovering conventional aircraft. Reports that appeared in the Chinese press in the past have suggested that the PLAN is planning to employ the CATOBAR (Catapult Assisted Take Off But Arrested Recovery) launch and recovery system for its carriers. This may explain why Chinese leaders have selected the NAe Sao Paulo as the operational carrier for training its future star carrier officers. Moreover, France is restricted from participating in any technical training that may lead to a possible transfer of sensitive technology to China due to the current EU embargo on China. On the other hand, Russian—and the British navy, which will launch its Queen Elizabeth class carriers from 2014 to 2018—operates STOVL (Short Take-Off and Vertical Landing) system, thus Brazil appears to be the only viable candidate for the PLAN if they intend to adopt the CATOBAR system. In addition, China's turn to Brazil may be the result of the standstill in Sino-Russian defense cooperation, Russia recently suspended negotiations to sell China—its number one client—the Su-33 fighter jet due to allegations that the Chinese are illegally copying the Su-27SK and other Russian military hardware and technology (Defense News, May 4; Haijun.xaut.edu.cn, June 1).