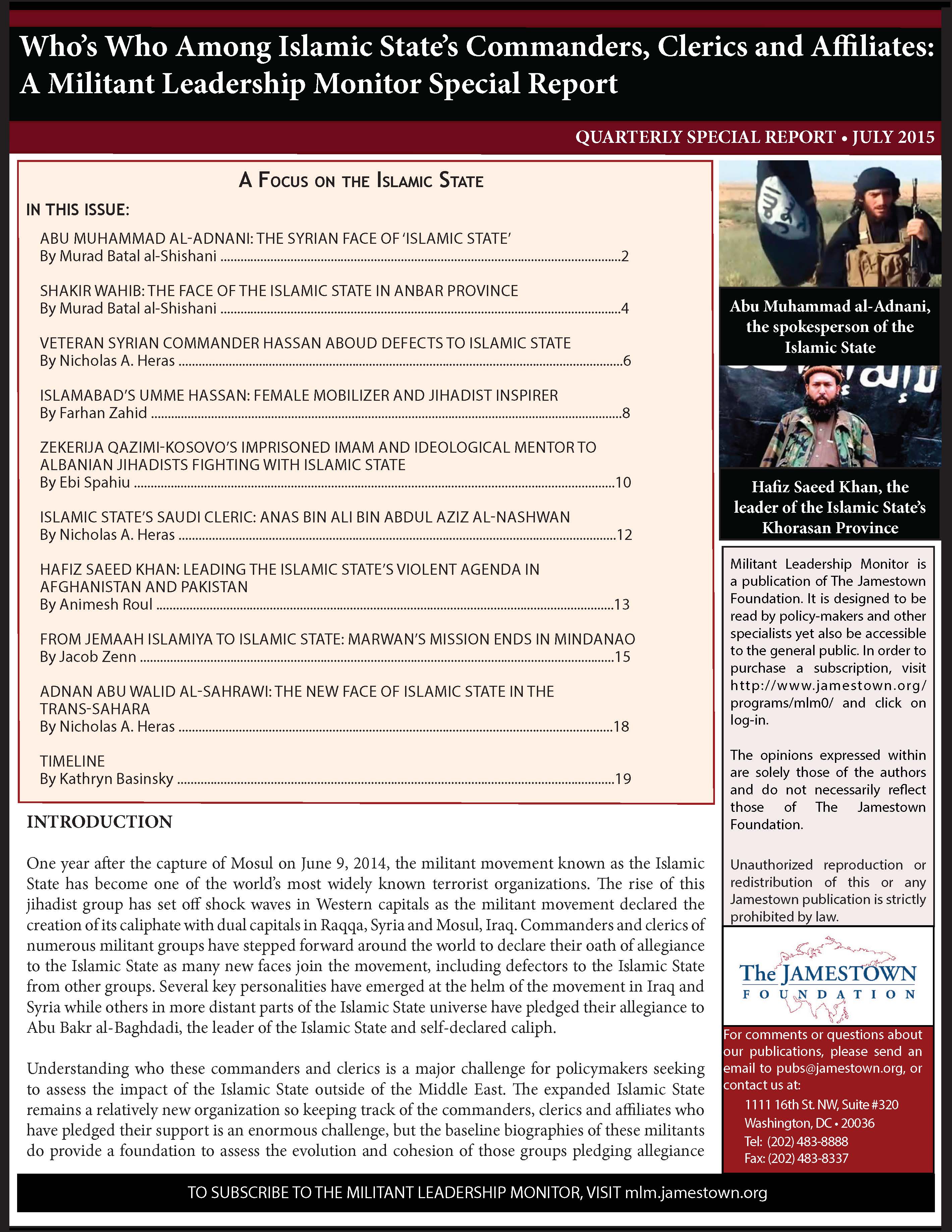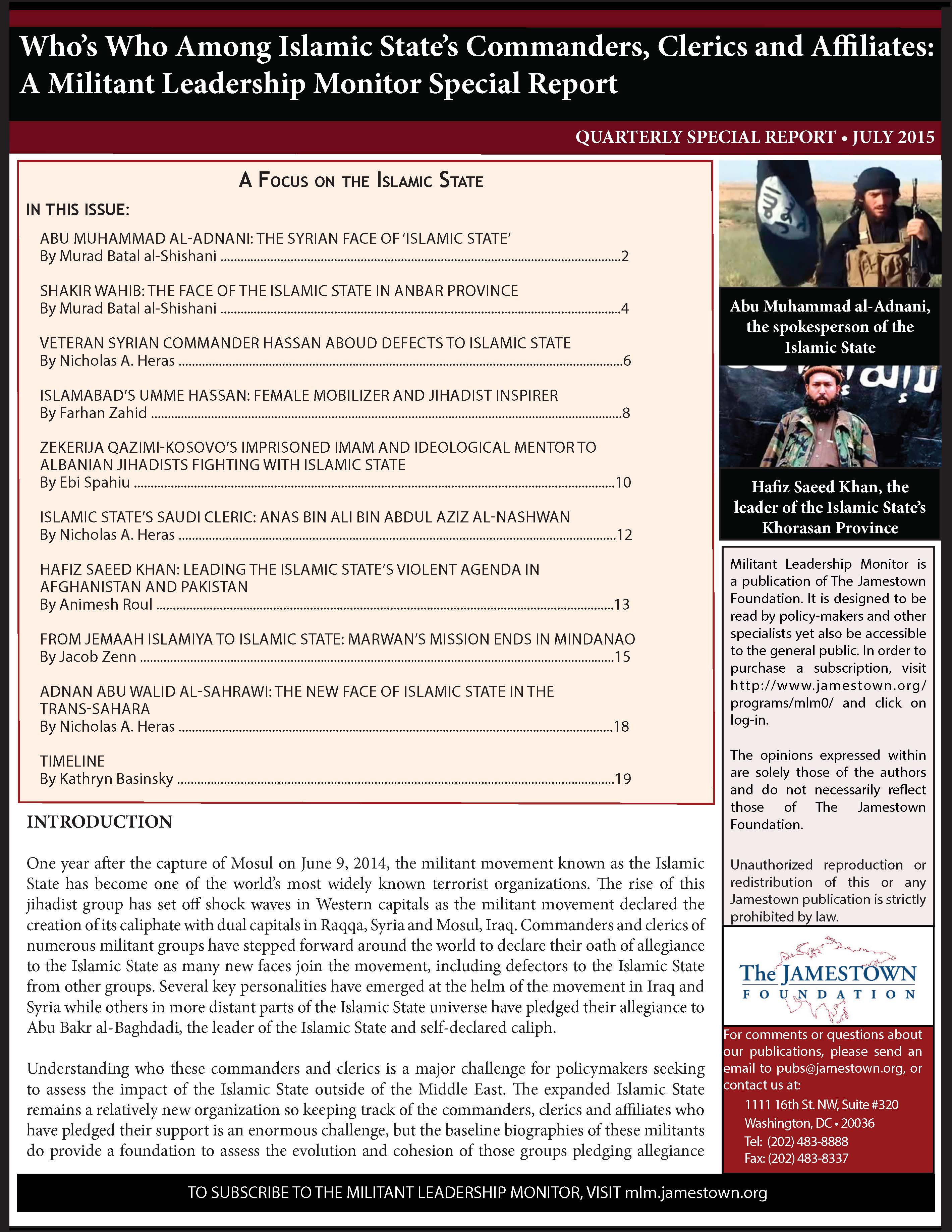 Who's Who Among the Islamic State's Commanders, Clerics and Affiliates
One year after the capture of Mosul on June 9, 2014, the militant movement known as the Islamic State has become one of the world's most widely known terrorist organizations. The rise of this jihadist group has set off shock waves in Western capitals as the militant movement declared the creation of its caliphate with dual capitals in Raqqa, Syria and Mosul, Iraq. Commanders and clerics of numerous militant groups have stepped forward around the world to declare their oath of allegiance to the Islamic State as many new faces join the movement, including defectors to the Islamic State from other groups. Several key personalities have emerged at the helm of the movement in Iraq and Syria while others in more distant parts of the Islamic State universe have pledged their allegiance to Abu Bakr al-Baghdadi, the leader of the Islamic State and self-declared caliph.
Understanding who these commanders and clerics are is a major challenge for policymakers seeking to assess the impact of the Islamic State outside of the Middle East. The expanded Islamic State remains a relatively new organization so keeping track of the commanders, clerics and affiliates who have pledged their support is an enormous challenge, but the baseline biographies of these militants do provide a foundation to assess the evolution and cohesion of those groups pledging allegiance to the Islamic State, which extends from Northwest Africa to Southeast Asia. To this end, Militant Leadership Monitor has compiled a Quarterly Special Report (QSR) on key individuals that have pledged allegiance to Islamic State and are key commanders and faces in various insurgencies around the world. The QSR profiles 10 key figures within this network, some of whom are already well known, ranging from Abu Muhammad al-Adnani (the spokesperson of the Islamic State) to Hafiz Saeed Khan (the now-deceased leader of Islamic State affiliate in Afghanistan and Pakistan—Khurasan Province) and a timeline of the Islamic State's development through to the latest declarations of allegiance.