PUTIN APPOINTS NEW PRIME MINISTER: HAS SUCCESSION RACE BEGUN?
Publication: Eurasia Daily Monitor Volume: 4 Issue: 169
By: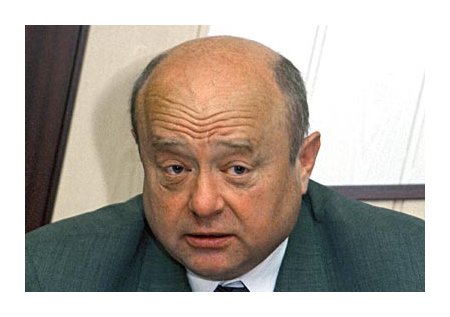 Yesterday, September 12, Russian Prime Minister Mikhail Fradkov resigned. His departure was hardly a surprise. Rumors of his impending resignation had been circulating all summer. However, most observers had anticipated that First Deputy Prime Minister Sergei Ivanov — an old friend of President Vladimir Putin — would get the nod. Last month Vitaly Tretyakov, editor-in-chief of Moscow News, wrote an article insisting that Sergei Ivanov would become prime minister soon and that this appointment would make him heir apparent to Putin ahead of the March 2008 presidential election. Just a day before Fradkov's resignation, Moscow Times published an article by noted Russian political pundit Yevgeny Kisilev in which he, too, predicted that the next prime minister would be Sergei Ivanov. As soon as Fradkov's resignation was announced, all observers, including figures such as Gleb Pavlovsky, head of the Effective Policy Foundation and renown for his close ties with the Kremlin, and Vladimir Zhirinovsky, leader of the Liberal-Democratic Party and deputy chair of the State Duma, insisted that Putin would choose Ivanov.
Even Ivanov and his entourage tried their best to persuade the public that he was Putin's favorite. On the day of Fradkov's resignation Vedomosti newspaper (September 12) published an article quoting a source in Putin's administration who said, "The question of whether Sergei Ivanov will be appointed prime minister is already answered." Stanislav Belkovsky, a political scientist, told Gazeta.ru yesterday that he had talked with a high-ranking official on Wednesday who was absolutely sure that Ivanov would become prime minister.
The other first deputy prime minister, Dmitry Medvedev, also hoped to win the job. A source from his entourage told Gazeta.ru that Medvedev was expecting Putin to choose either him or Ivanov to be the next prime minister and that Medvedev was happy that the Russian president had agreed to join him on an official visit to the Russian city of Cheboksary.
Nevertheless, just 90 minutes after Fradkov's resignation, all of this speculation and anticipation turned to dust. Boris Gryzlov, chairman of the State Duma, announced that Putin had submitted the name of Viktor Zubkov for parliamentary approval as the prime minister.
There is no doubt that the Kremlin-controlled Duma will confirm Zubkov; that deal is closed. But many observers are asking why Zubkov? Why did Putin turned to the head of the Federal Financial Monitoring Service?
The secrecy and conspiracy theories surrounding Zubkov's appointment are typical of operations by the Russian Federal Security Service (FSB), where Putin had worked before becoming president. On Monday, September 10, a source in the Federation Council told the media that Zubkov would soon become Leningrad oblast's representative in the upper chamber of the Russian parliament (gazeta.ru, September 10). Then on Tuesday Zubkov traveled to Montenegro to take part in a conference on ways to combat money laundering.
Zubkov will be 66 tomorrow, September 15, and he is an old and close friend of Putin. Even more important, he is an old friend of the leaders of the so-called siloviki faction, which includes FSB director Nikolai Patrushev, Igor Sechin, the deputy head of Putin's administration, and Viktor Ivanov, Putin's personal aide and head of the State Commission to Fight Corruption. Zubkov hails from St. Petersburg, where he worked in the local government in the 1990s together with Sechin, Viktor Ivanov, and Putin himself.
There is no doubt that Zubkov was put forward by the siloviki, the Kremlin inner circle that opposes both Sergei Ivanov and Dmitry Medvedev. The group has been called the "party for a third term" by Putin, because its members have encouraged the Russian president to stay in power for another four-year term to preserve the status -quo behind the Kremlin wall. Nevertheless, when it became clear that Putin did not want to become another president-for-life, as found in other former Soviet republics, the siloviki had to designate a new candidate. For them, Zubkov is an ideal choice, because he is too old to start a new political career and, more important, he has no personal political ambitious.
Zubkov's appointment demonstrates that the siloviki are concentrating ever more political power in their hands, along with increasing control of Russia's economic resources. However, the succession game has just started, and their rivals, including Medvedev and Sergei Ivanov, could still win. Despite Putin's great popularity among the Russian masses, it will be extremely difficult for the Kremlin to persuade the Russian public to vote for the unknown Zubkov. Even widespread election tampering might not solve the problem.
Future events will show whether Zubkov is a compromise figure who will satisfy all of the Kremlin factions, whether he will serve the siloviki alone, or whether he is just a placeholder until the real Kremlin candidate to become the next Russian president is revealed.