Putin Hands Oil and Gas Company to Chechen Authorities
Publication: Eurasia Daily Monitor Volume: 13 Issue: 6
By: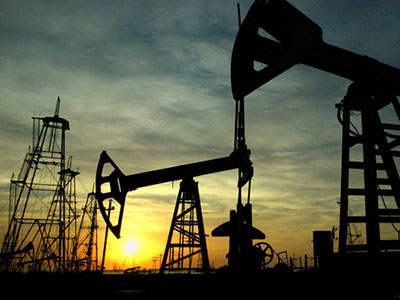 At the end of December, President Vladimir Putin unexpectedly ordered his cabinet to transfer the ownership of a large oil and gas company in Chechnya, Chechenneftekhimprom, from federal control to that of the Chechen government. According to the newspaper Kommersant, Chechnya's head, Ramzan Kadyrov, made this request of Putin in a letter dated last December 3. Kadyrov said that the owner of the company, Russian state monopoly Rosneft, which is currently headed by one of Putin's closest associates Igor Sechin, was not using the Chechen enterprise to its full potential. Before this, Chechen authorities had tried unsuccessfully for years to gain control over the oil and gas industry in the republic (Kommersant.ru, December 23, 2015).
The Kremlin has apparently been quite wary of the possibility official Grozny would use the republic's oil resources to increase its independence from the central government. The change must have come after Moscow realized that its ability to provide finances to the regional authorities in the North Caucasus and, in particular, to the Chechen authorities, which are most dependent on Moscow, had significantly dwindled. Also, the Russian authorities may believe either that they fully control Ramzan Kadyrov and can trust him with the resources of the republic, or they have no other choice but to try and assuage the Chechen governor, who is facing inevitable financial hurdles. Even back in 2013, much better times financially, Kadyrov did not hesitate to criticize Sechin-owned Rosneft. Kadyrov accused Rosneft of mismanaging its resources in Chechnya. Kadyrov said Rosneft did not pay local taxes while cutting its oil production and workforce in the republic. In 2011, Rosneft extracted 804,000 tons of oil in Chechnya, but that figure dropped to 640,000 tons in 2012 (Kommersant, April 17, 2013) and to 450,000 tons in 2014 down. Overall extraction in the republic fell eight-fold over the past six years, and Kadyrov seems to believe that Rosneft had deliberately reduced extraction (Kommersant.ru, December 23, 2015).
Oil production in Chechnya dates back a century. In the 1970s–1980s, Chechnya still was a major supplier of oil products for the Union of Soviet Socialist Republics (USSR), but the drop in oil production was exacerbated by the two successive Russian-Chechen wars and a lack of investment. Chechnya's current oil reserves are estimated at a relatively modest 60 million tons, so the Chechen authorities primarily want to build a large oil refinery that would be able to refine one million tons of oil per year and bring the republic substantial revenues (Kommersant.ru, December 23, 2015).
In addition, the Chechen authorities stated that they had plans to build a battery-producing plant jointly with a South Korean company Kokam on the territory that Rosneft controls. The project would have provided over 2,000 jobs for republican residents and open up other prospects (Kavkazkaya Politika, December 26, 2015). However, in the current financial and political environment foreign investment in Chechnya is hardly conceivable.
Many Russian observers have expressed concern that Chechnya is gradually drifting toward de-facto independence from Russia. Kadyrov has set up what is essentially a personal dictatorship in Chechnya, which is only formally a part of the Russian Federation, but in reality lives according to its own rules and laws, which are more peculiar and inhumane than in the rest of Russia.
In his latest outburst of fury, Kadyrov punished two people who have criticized him via the Internet. Aishat Inaeva of Nadterechny Chechnya's district complained about extortion of money by Kadyrov government officials and the lavish lifestyle of Kadyrov himself, after which the Chechen ruler publicly shamed her on republican TV. Another critic of Kadyrov, Adam Dikaev, posted a video on Instagram, in which he criticized the Kremlin-backed Chechen leader for his showy love for Putin, given the hardships that Putin's regime had inflicted on the Chechen people. Kadyrov's people seized Dikaev and forced him to run in his underwear in the street singing paeans to Putin. Further, when Chechens in Europe staged public protests, Kadyrov threatened to retaliate against relatives of the protesters living in Chechnya. Another critic of Kadyrov's government, Khizir Yezhiev, a professor of economics at Chechen State University, was even unluckier: he was reportedly kidnapped on December 19 and found dead on December 31. According to International Crisis Group expert Varvara Pakhomenko, the logic of the unprecedented pressure on critics of Kadyrov and the Russian government is that Kadyrov received a mandate from the Kremlin to rule the republic with an iron fist on one condition—that no information leak out of Chechnya. Internet critics break this information vacuum and thus Kadyrov's contract with Putin, which infuriates the Chechen ruler (Ekhokavkaza.com, January 7).
Unfortunately for Chechnya, Putin not only uses Kadyrov to silence critics of Russia in the republic, but also to demonstrate how wild and unruly the Chechens are. In this sense, the more peculiar the punishments Kadyrov invents, the crueler they are, the better he serves the Kremlin's purpose of showing the backwardness of Chechnya and the necessity of having an enlightened king like Putin ruling over these wild beasts. It is therefore no wonder that Putin is so fond of Kadyrov and willing to fulfill nearly all his demands. Few individuals could rival Kadyrov in his grotesque brutality, which not only crushes the spirit of Chechens, but also subjects them to the mockery inside Russia and beyond.