Putin May Change His Government, but Will He Change His Policies?
Publication: Eurasia Daily Monitor Volume: 15 Issue: 68
By: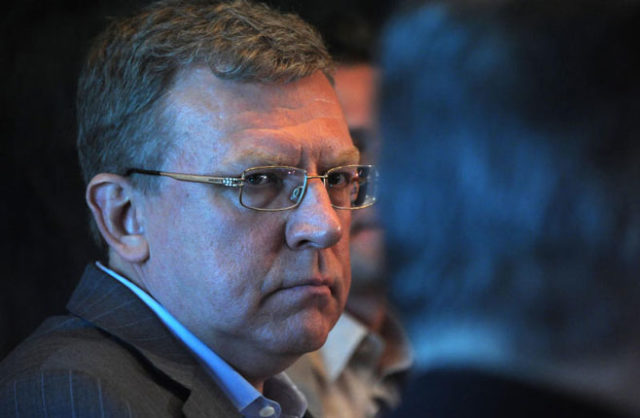 Moscow is a semi-deserted city this week due to the Labor Day holiday. Political life is also on hold, and even the relentless state TV propaganda machine appears to have taken a vacation. Meanwhile a peaceful revolution looks set to overturn the ruling regime in Armenia—Russia's key South Caucasus ally. Serzh Sargsyan, who has served two terms as president since 2008, attempted to continue to rule Armenia as prime minister, but was forced to resign only days after being elected by the parliament (see EDM, April 23, 24). The ruling Republican Party of Armenia still holds a majority in parliament, but it has been demoralized by mass public protests led by opposition politician Nikol Pashinyan who looks posed to take over as the next head of government. Snap elections my follow and with them full regime change in Armenia (Kommersant, May 3).
For Moscow, all these events resemble another dreaded "colored revolution"—an ousting, by public protest, of a stable authoritarian pro-Russian regime in a former Soviet republic. But was it organized from abroad by the US State Department to diminish Russian influence in the Caucasus? No one in Moscow is currently prepared to decisively say one way or another, since everyone, including political decision-makers, is on vacation or preoccupied with something else.
Some 20 years of uninterrupted rule by the so-called Karabakh clan in Yerevan has apparently come to an end. In 1998, the first president of independent post-Soviet Armenia, Levon Ter-Petrosyan, was ousted by mass public protests. The new head of state became Robert Kocharyan, a former Soviet-era, low-ranking Communist Party official from Karabakh, who, during the Nagorno-Karabakh War with Azerbaijan, became an Armenian military resistance organizer and then president of the self-proclaimed breakaway Nagorno-Karabakh Republic (since renamed Artsakh). In 2008, Kocharyan handed over the presidency of Armenia to his Karabakh War lieutenant Sargsyan—also a former Soviet-era Communist Party official from Karabakh. A source in Baku told this author, on May 3, "The Karabakh gang is being ousted. But what comes next we do not know and [we] fear regional destabilization and possible military confrontation." Sargsyan, Kocharyan and their ruling party are seen by the protesting Armenian masses as villains responsible for everything bad, while Pashinyan—a leader of a small fringe political party—has become a public icon of resistance to corruption and authoritarianism. Russian media reporting from Yerevan has been rather matter-of-fact: The people are fed up with inefficiency, corruption, nepotism, and economic stagnation and want change. The future of this strategically important Russian ally is dim, and fighting in Karabakh may resume. But no one in Moscow seems to have a clue how to react (Kommersant, May 3).
The Russian ruling elite is preoccupied, bracing itself for its own possible revolution of sorts. On May 7, Vladimir Putin will be inaugurated for six more years as Russia's president or supreme leader. After the inauguration, Putin will sign a presidential decree (ukaz) naming the new prime minister, who will be promptly approved by the rubberstamp Duma. After that, Putin, by ukaz, will appoint the entire new Cabinet. The Russian people reelected Putin without reading his reelection program because he never published one. Thus, no one in Moscow knows for sure what political trajectory the new Putin will government take or who will be its key members. It is widely believed that Dmitry Medvedev will retain his present position as prime minister because he does not seem to have any serious political ambitions and so does not pose any potential threat to the aging "tsar" (Moskovsky Komsomolets, May 3). But what of the other key appointments?
Moscow has been ripe with rumors that Putin's old-time confidant, the former all-powerful finance minister and deputy prime minister Alexei Kudrin, may join the administration and be tasked with pushing forward economic and structural reforms to kick-start the Russian economy into substantial growth—a "national breakthrough" that Putin has been calling for. The Kudrin-led think tank Center of Strategic Research (TsSR) reportedly prepared a reform package for Putin's new term. According to news reports, Medvedev visited the TsSR, on April 23, to discuss with Kudrin and the organization's other board members how to implement the reform package (RBC, April 25). After meeting Medvedev, Kudrin gave the Interfax news agency a triumphalistic interview, in which he proclaimed the TsSR to be the "intellectual center that puts together plans of action for the government and the administration." Kudrin confirmed that Putin ordered Medvedev to come to the TsSR to coordinate actions and that "members of the TsSR may be promoted to high government positions." Kudrin, supported by the so-called "party of peace" of Putin's liberal-inclined economic advisors and officials, has been insisting on defense spending cuts. Additionally, he has called for increasing budgetary outlays for education, health and innovation; streamlining and cutting Russia's inefficient and corrupt bureaucracy; as well as boosting national productivity and economic growth (Interfax, April 26).
Rumors are spreading in Moscow on what Kudrin's new position will actually be: a presidential aide, a first deputy chief of administration on economics with wide powers to run radical reforms, or perhaps some special presidential representative tasked with improving Moscow's relations with the West. Of course, Western sanctions relief is essential to kick-start economic growth in Russia, and Kudrin's liberal reputation could help Putin's cause. In 2011, Kudrin was ousted from government after a public clash with then-president Medvedev. Kudrin criticized the massive ten-year rearmament program, approved in 2010, and announced he would step down from the Cabinet if Medvedev was appointed prime minister in 2012. In fact, after his reelection to the Kremlin that year, Putin did name Medvedev prime minister (Newsru.com, May 3).
Kudrin and Medvedev apparently still do not like each other, but they may again work together if the tsar orders them to—an old Russian tradition. However, the true problem could be opposition from the powerful "party of war (led by Defense Minister Sergei Shoigu) to the apparent promotion of liberal reformers and their agenda. In the coming days and weeks, Putin may be required to perform a unique balancing act to keep his widely ideologically diverse future Cabinet and administration somehow functional. The Russian ruling elite may view the Armenian problem as rather small compared with that internal challenge.