Putin's Power Play Foiled by Biden's Punch-and-Placate Tactics
Publication: Eurasia Daily Monitor Volume: 18 Issue: 62
By: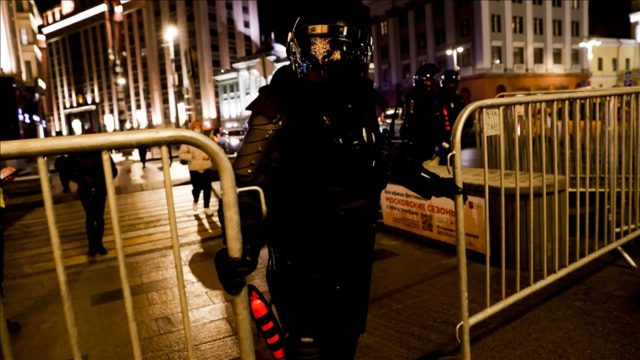 An extraordinary sequence of oscillating hostile and conciliatory steps between the United States and Russia was initiated by President Joseph Biden's phone call to President Vladimir Putin last Tuesday (April 13) and is set to continue this week. The offer of a summit on neutral ground (Helsinki would be Russia's preference) was interpreted in Moscow as a big win for Putin, who craves international status, which was damaged by Biden's casual disparagement of him as a "killer" (Snob.ru, April 15). The US "gift" was followed, however, with a multifaceted sanctions package to deal with various Russian threats—and with Biden's remarks suggesting a "thoughtful dialogue and diplomatic process" (see EDM, April 15). Putin held a virtual meeting of his Security Council and opted for a harsh response to Washington's sanctions, leaving only a narrow path for that proposed high-level dialogue (Izvestia, April 16). The US State Department asserted that the Biden administration would take further counter-measures against that response (RBC, April 17).
Much space certainly exists for various diplomatic gestures and political posturing. Washington does not necessarily need to follow the "suggestion" from the Russian foreign ministry to recall Ambassador John J. Sullivan for consultations, in the same way that Ambassador Anatoli Antonov had been called back to Moscow (Kommersant, April 17). In solidarity with the US, Poland expelled three Russian diplomats, and Moscow decided to reciprocate forcefully by raising the number of banished Polish diplomats to five (RIA Novosti, April 16). The list of US officials banned from entering Russia can be expanded, and John Bolton (included for his former influence under the previous administration) recently stirred some ire in Moscow by stating that he is proud to be recognized as a voice of American interests (Lenta.ru, April 17).
The issue at the heart of the crisis, which matters far more at present than this political signaling of toughness and restraint, is the Russian military pressure on Ukraine that, as of mid-April, had reached the level of extreme intensity and risk (Nezavisimaya Gazeta, April 15). The main purpose of the US combination of punishment and engagement seems to be to persuade Moscow to back off and be able to declare that the aims of concentrating a massive grouping of Russian forces on the border with Ukraine had been achieved so that the well-exercised troops could begin to return to their bases (Ezhednevny Zhurnal, April 15). This de-escalation is as yet uncertain, and the cancelation of the move of two US destroyers to the Black Sea coincided with Russia's announcement of the closure of large parts of this maritime theater for exercises (RIA Novosti, April 15).
Nonetheless, what Biden's stance has already achieved is to grant Ukraine the opportunity to mobilize support from the North Atlantic Treaty Organization (NATO) for its defiant resistance to Russian threats (Russiancouncil.ru, April 16). President Volodymyr Zelenskyy met with French President Emmanuel Macron in Paris last Friday and participated in a video-conference with German Chancellor Angela Merkel, resulting in a joint demand for Russia to reduce the concentration of troops on the Ukrainian border and in Crimea (Kommersant, April 17). Prior to that, Zelenskyy traveled to Ankara and secured an agreement with President Recep Tayyip Erdoğan to expand Turkish-Ukrainian military cooperation, much to Russia's irritation (Forbes.ru, April 14).
Mixing punishment with placation, Biden also seeks to secure Russia's non-interference, if not cooperation, in two current foreign policy problems of crucial importance for him: Afghanistan and Iran. Moscow has few useful assets in Afghanistan, and its earlier attempt to open a separate channel of talks with the Taliban yielded scant fruit; but it does not take much effort to play the spoiler game (Izvestia, March 20). Biden's decision to withdraw all US troops by September 11, 2021, could trigger a new escalation of violence, so the White House preferred not to press the issue of alleged Russian bounties on American soldiers (Rossiyskaya Gazeta, April 14). Meanwhile, nuclear talks with Iran in Vienna proceed as a delicate dance, and Russia has so far performed its role properly, pretending that the recent attacks on Iranian nuclear facilities are of no concern and urging the US to lift sanctions (Kommersant, April 14).
Moscow may try to imitate Iranian defiance of US sanctions, but it certainly does not wish to pay a similar price for its intransigence: the first restrictive act against Russian sovereign debt is being taken seriously (VTimes, April 15). The Kremlin hinted about a possible squeeze on US assets in Russia but refrained from undertaking any economic countermeasures, seeking to avoid an escalation that could aggravate domestic stagnation (Rosbalt, April 15). Another serious warning from the White House is the announced threat of sanctions against individuals and companies engaged in disrupting natural gas or energy supplies to Europe, the Caucasus or Asia; and Russian hydrocarbon companies are in no shape to absorb such possible punishment (Ko.ru, April 16).
Preparing an arsenal of economic and financial weapons for further deployment, Biden avoided in his statements any mention of the domestic situation in Russia. Putin took this omission as a signal and unleashed a new wave of repressions (New Times, April 16). One of its aims is the younger generation, so the student media platform DOXA was labeled an extremist organization (Novaya Gazeta, April 16). But the main target has been the Anti-Corruption Foundation (FBK), which dared to publish yet another feature on Putin's alleged palace in Valdai (Meduza, April 16). The organization is led by opposition leader and activist Alexei Navalny, whose harsh mistreatment in prison inspired dozens of European intellectuals to sign an open letter expressing support for him (Znak.com, April 16). Biden recognized the urgency of the problem and told reporters Saturday that the treatment of Navalny was unfair (Moscow Echo, April 18).
It may prove impossible to find a balance between delivering due punishment for Russia's transgressions of international rules while engaging Moscow in joint work on countering the pandemic and resolving conflicts in the Middle East. It may also not be feasible to discourage Putin from engaging in brutal repressions to secure his grasp on power. But of pivotal importance in the near term is to prevent new Russian aggression against Ukraine. If Biden's combination of hard punches and placating gestures achieves this de-escalation, it would constitute a major success. Moscow can issue any propaganda noises and diplomatic demarches it wants, as long as its battalions return to their barracks. Russia can neither achieve economic dynamism nor barricade its society from Western influence, so the key challenge for US global leadership is to disarm the Kremlin's propensity to employ its main asset—the threat of war.