Renowned Stage Director Sturua Loses State Post
Publication: Eurasia Daily Monitor Volume: 8 Issue: 161
By: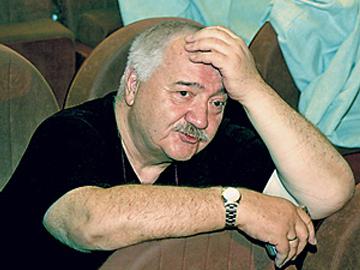 Georgia's internationally renowned stage director, Robert Sturua, has been released by the Culture Ministry from his post as head of the Rustaveli National Theater in Tbilisi. In a nation so rich in theatrical and cinematographic talent, Sturua, 73, is perhaps the most celebrated among stage directors. He will undoubtedly continue staging productions in Georgia and abroad. Yet, he could hardly continue as the theater's head – a state official's post, carrying some political responsibility – after attacking the Armenian ethnicity as such, and implicitly other ethnicities, in the person of President Mikheil Saakashvili, whom Sturua believes to be Armenian.

The Public Movement Multinational Georgia (PMMG), a non-governmental watchdog of xenophobia and "hate speech," had appealed to Sturua several times to retract derogatory statements he had made about Armenians and other groups. PMMG incidentally noted that a century ago an Armenian philanthropist, the merchant Alexander Mantashian, had financed the construction of the theater that Sturua now headed. The maestro ignored the appeals to retract those statements (www.pmmg.org). His remark about Saakashvili, made to the local news agency Sakinform, is quoted as: "Saakashvili does not know what the Georgian people need because he is Armenian. I do not want Georgia to be governed by a representative of another ethnicity" (www.saqinform.ge; AFP, August 17).

Announcing the release of Sturua from the official post, Culture Minister Nika Rurua stated: "This is a matter of principle because a state, and particularly our country, which has a multi-ethnic composition, cannot put up with xenophobia or sponsor it." The minister alluded to "remarks and ethnic metaphors that Mr. Sturua has been using in his numerous interviews regarding our neighbors or our citizens of various ethnic groups" (Georgian Public TV Channel One, August 17).

Sturua opposes the Georgian government in his own style, via radical opposition media in Tbilisi. Big media in Russia quote him with relish: e.g., "Georgia should repudiate the country's leadership just as the Germans repudiated Hitler" (Akhali Taoba, cited by Russia Today, August 17). Opposition commentators in Tbilisi suggest that Sturua has been released from his state post for that reason. However, his view of the country's government had been known for years, and tolerated by the authorities with due regard to his prestige.

PMMG had criticized Sturua for weeks, before the government spoke up. PMMG has all along demonstrated its political independence from the government, although it shares the latter's ideology of multicultural libertarianism. After this year's violent May 25-26 riots in Tbilisi (see EDM, May 23, 26, 27), PMMG joined a protest by opposition and non-political NGOs against "police brutality." When several opposition media outlets depicted one the factional leaders, Irakli Okruashvili, as a hidden "Armenian" (again) in an insulting way, PMMG demanded amends and assurances that such practices would not recur (they do, in radical opposition circles). Okruashvili is an implacable foe of the president and government.

President Saakashvili has often been named an "Armenian" or an "Ossetian" by irreconcilable oppositionists. He would answer in stride that he would not mind having such origins, but in reality does not share those roots.

In general, PMGG supports government efforts to include ethnic and religious minorities in social institutions and political life. This year, for example, it backed the government-initiated legislation to give religious organizations (Armenian, Muslim and others) the status of public-law associations. Some opposition groups and the Georgian Orthodox Church had opposed that legislation with the argument that it encroached on that Church. PMGG also seeks to persuade villagers in Akhaltsikhe to accept the repatriation of Meskhetian Turks, which the government has promised despite local resistance.

In sum, PMGG is a useful buttress to inter-ethnic stability and a factor that authorities as well as civil society have to take into account. When a tasteless remark about the Nazi Holocaust was made during a TV show sponsored by the Youth Ministry for medical students, PMGG demanded and received apologies and retractions from the minister himself, the Imedi TV management, and the medical school chief. The group's roster includes Armenian, Azeri, Slavic, and other surnames from among Georgia's ethnic and religious minorities.

Robert Sturua, would almost certainly have retained his state post, had he responded to this group's concerns. It is generally understood that artists can hardly be held to political correctness. State officials however do not enjoy the same leeway.