Resolving Contradictions in Social Management
Publication: China Brief Volume: 12 Issue: 18
By: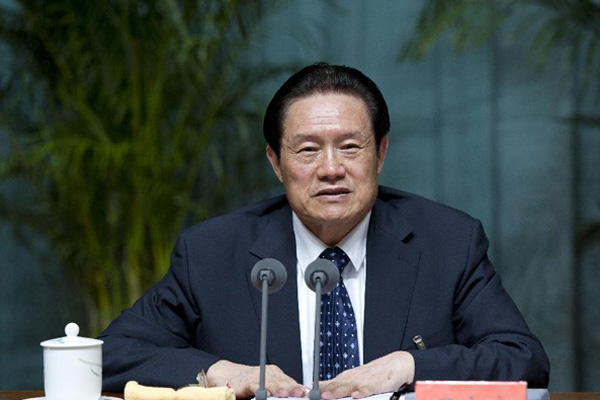 Social management issues and reform have been linked clearly to fulfilling the vision of improving people's livelihood and Hu Jintao's "harmonious society." With the future of social management and political reform ostensible on the agenda for the 18th Party Congress, Chinese research departments seem to be more heavily engaged in laying new groundwork for the incoming leadership that is rumored to be reshuffling the internal security portfolio (Apple Daily [Hong Kong] September 10; Ming Pao [Hong Kong], September 3). Building off of critiques articulated earlier in the summer, the implication of these commentaries and reports is that the current approach to social management has hindered party development and the development of "socialism with Chinese characteristics" ("Central Party School Critiques Suggest New Leadership Dynamics," China Brief, June 22). Put plainly, the accusation is that the current approach to social management has jeopardized China's long-term development.
In a recent article out of the Central Literature Research Office, Chen Li asserted the overall work of the party is undermined by failures in social management, which cannot be separated from the people's livelihood. These failures mean even those who were optimistic about China's growth a decade ago would not dare predict whether Beijing is able to continue preserving stability. Because of this danger, in February last year, Hu Jintao reportedly led a study session on establishing a new proposition for social management, realigning the idea with the notion of mass work and reorienting government in line with the 12th Five Year Plan's more balanced approach (Outlook Weekly, September 17).
One article in a Central Party School journal "How to Resolve Social Contradictions" placed emphasis on the Political-Legal Committee's (PLC) role, but within a people-oriented approach to governance (presumably a reference to Hu Jintao's three principles). It also acknowledged the tensions among the citizenry have become more diverse and multifaceted (Study Times, September 17). Although the social management and stability is an established concern of the party, a Xinhua commentary elaborated the new concern for social management is the acceleration of the diversification of citizens' interests—a challenge unprecedented for a country. Beijing now faces a strategic window of opportunity to address the social changes and upheavals caused by development (Xinhua, September 17). This suggests social management changes may be folded into broader party-centric political reform.
The China Academy of Social Sciences (CASS) recently released a blue book on social management, "China Social Management Innovation Report, No. 1," that also drew attention to a number of lingering problems in social management. Although information management and propaganda did receive mention, it attracted scant attention among the myriad of other challenges associated with the "people's livelihoods" (People's Daily, September 17; Phoenix News, September 17; China News Service, September 14). The report and surrounding commentary highlighted the urban-rural divide as a critical problem for social management, because the now high urbanization rate (51 percent) accounts for those living in the cities but not their actual living status. Urban wages are 330 percent higher than rural wages, exacerbating the basic inequalities created by the Hukou system. Moreover, the difference in the quality of education across this divide also limited the opportunities of rural migrants. One suggestion put forward at an urbanization forum discussing the blue book report was that rural workers could trade in their land rights for urban status—a suggestion put forward independently by an expert in the party history office (Global Times, September 17; Xinhua, September 17). Perhaps most interestingly, these ideas found their way into a speech by Politburo Standing Committee member and PLA chair Zhou Yongkang this summer.
In a further sign that social management may be changing, security chief Zhou's speech in July at conference on social management began and ended with an invocation of Hu's "harmonious society" as well as the focus on reorienting social management work. Reviewing Zhou's articles and speeches prior to this summer shows he rarely mentions Hu's concept if at all—and usually not in a prominent part of the speech (Qiushi, September 16). Zhou also parroted the appropriate lines about service-oriented government as well as the need to rally around President Hu ahead of the 18th Party Congress.
The implication of these articles on social management suggests the current PLC-led processes have not ameliorated the problems of Chinese development. The challenges of 513 million netizens communicating and spreading information, of a 230 million floating population, and of urban-rural inequalities obviously cannot be resolved through targeted coercion and domestic intelligence. With rumors that Zhou's successor as PLC chair will not be Politburo Standing Committee member, this change may offer an opportunity to reverse the current subordination of social management to security concerns. Some key indicators of whether this change occurs will be the assignment of the chair for the Preserving Stability Leading Group (or possibly the formation of a different leading group altogether); a discussion about changing the definition of "preserving stability" (weihu wending, or weiwen); or some sort of internal accountability mechanism that reviews how and when coercion is applied to encourage cadre responsibility.