RUSSIA AND CHINA EYE BOOMING BILATERAL TRADE AND INVESTMENT TIES
Publication: Eurasia Daily Monitor Volume: 3 Issue: 119
By: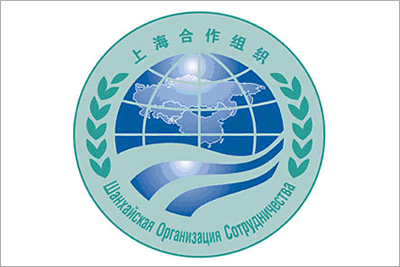 On the sidelines of the high-profile bilateral summit meetings at the Shanghai Cooperation Organization (SCO) and the Conference on Interaction and Confidence-Building Measures in Asia (CICA) sessions, Russian and Chinese officials reiterated earlier pledges to develop trade and investment cooperation.
In the first three months of 2006, bilateral trade between Russia and China exceeded $12 billion or up 53% year-on-year, and "it is only a beginning," Russian President Vladimir Putin said during the SCO meeting June 15-16. "We have discussed military-technical cooperation — the volumes are very large, worth billions of dollars — and we intend to sustain these volumes" (RIA-Novosti, June 15).
Since the beginning of 2006, Russian-Chinese bilateral trade has been growing steadily, according to the Russian trade representative in China, Sergei Tsyplakov. Russia has become one of the top destinations for China's overseas investments. In January-March, China invested $280 million in Russia, Tsyplakov said (Itar-Tass, June 11). In 2005, bilateral trade reached $29.1 billion, including $15.9 billion of Russian exports and $13.2 billion of Chinese exports.
Meanwhile, Russian officials complained of growing trade imbalances between the two countries. Tsyplakov argued that oil and oil products amount to half of Russian exports to China, and unprocessed wood makes up another 25%. On the other hand, Russian machinery amounts to a mere 1.2 %of Russian exports to China, while in January-April 2006 metal exports to China dropped by 60% year-on-year. In contrast, in January-April 2006 Chinese machinery exports to Russia were up by 73%, chemical exports by 43 %, and Chinese car sales in Russia doubled (Interfax, June 5).
Some bilateral economic agreements were finalized during the SCO summit. On May 15, Russia's Foreign Economic Bank and China's State Development Bank had signed a deal worth $500 million. After talks with Chinese President Hu Jintao during the SCO summit, Putin hailed the agreement between the two banks. "This will increase China's contribution to joint projects to $1 billion, and it will be followed by concrete plans in terms of industrial production," he said. "These will involve glass production, the paper and pulp industry, [and] increased deliveries of Russian aviation equipment," Putin said (Itar-Tass, June 15).
Separately, Russia and China signed 11 agreements worth some $540 million during the Russian-Chinese trade and economic forum in Moscow. The Russian presidential envoy to the Central Federal District, Georgy Poltavchenko, hailed bilateral economic ties, as well as cooperation between the Central Federal District, which includes 18 regions that account for 40% of Russia's GDP, and the Chinese Guangdong province. In response, Zhang Dejiang, a Politburo member and Communist Party chief of Guangdong province, said that trade between Guangdong and Russia reached $2.8 billion in 2005, or one-eighth of total Russian-Chinese trade (Itar-Tass, June 14).
Also on the eve of the SCO summit, Russian and Chinese companies signed 32 major contracts worth $2.48 billion in the machine-building, energy, and forestry sectors at the Harbin International Fair for Trade and Economic Cooperation, Chinese Deputy Minister of Commerce Wei Jianguo reported (Itar-Tass, June 15). Some 500 companies from the Russian Far East introduced their projects at the Harbin fair, including 93 investment projects.
The deputy presidential envoy to the Siberian Federal District, Igor Prostyakov, said the contracts include an agreement to produce pipe-laying equipment in Russia for subsequent construction of oil and gas pipelines to China. "One of the Chinese banks agreed to provide us a $50 million loan to build the plant," he said (Itar-Tass, June 15).
Last year, trade between Heilongjiang and Russia reached $5.68 billion, accounting for nearly 20% of China's total, and the number is expected to jump to $14 billion by 2010, Wang Limin, vice-governor of Heilongjiang Province said. As part of a blueprint to upgrade its economic and trade cooperation strategy, Heilongjiang has mapped out plans to boost its trade with Russia over the next five years, as well as cooperation programs between Heilongjiang and Russia in energy, raw materials, and agricultural sectors, according to Wang (China Daily, June 15).
Heilongjiang province also pledged to assist Russia's Baikal region to attract investments from Chinese southern provinces and Hong Kong, Heilongjiang Governor Zhang Zuoji announced at a meeting with Chita region governor Ravil Geniatulin, who headed a delegation from the Chita region and the Agin-Buryat autonomous area that attended the Harbin international trade fair (Itar-Tass, June 14).
Over 60% of total Russian-Chinese trade is done via the Zabaikalsk-Manchuria international border-crossing point in the Chita region. The Chita region's trade with China reached $400 million in 2005 or up 56% from 2004.
Chinese companies mull investments not only in Siberia and the Far East, but also in other Russian regions. For example, the Chinese firm Chalkis reportedly plans to build five tomato-processing plants worth $200 million in southern Russia, the regional administration said. According to a Volgograd regional administration official, "The plants are to produce 200,000 tons of tomato products a year — ketchups, concentrated juice, and paste" (RIA-Novosti, June, 15).
Bilateral investment cooperation has been booming. Last year, Russia and China signed investment agreements totaling more than $2 billion. In June 2005, 19 deals worth $840 million were signed in Harbin, including nine investment agreements totaling $572 million. Seven investment agreements worth $1.5 billion were signed at the 2nd Russian-Chinese investment forum in St. Petersburg in June 2005. Most of the investment agreements involved Chinese ventures in Russia.