Russia Eyes Efficient Management of State-Controlled Assets
Publication: Eurasia Daily Monitor Volume: 10 Issue: 39
By: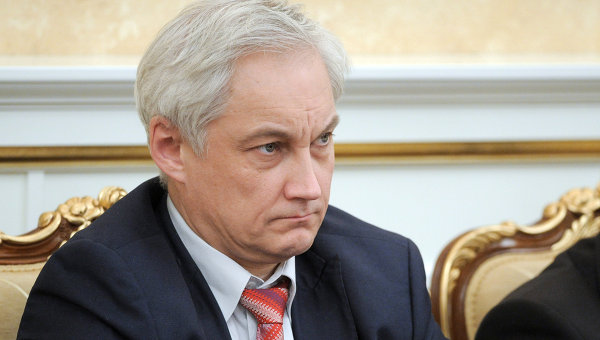 The Russian government pledged to manage $3.3 trillion worth of its state-controlled assets more efficiently, including through the continued privatization of state-owned companies. However, the authorities have to prove that the latest privatization efforts could fare better than earlier attempts to sell off state-owned assets.
On February 7, Prime Minister Dmitry Medvedev told a top-level cabinet meeting that Russia's state-owned companies should be managed more efficiently, especially singling out the commodity and utility entities. He also pledged to limit the government's role in the country's economy. Medvedev argued that the continued privatization was aimed not only at bringing in additional revenues to state coffers, but also at attracting long-term investors and efficient managers. He further suggested Russia should strengthen the monitoring of its state-owned assets and improve corporate governance in the state-owned companies (The governmental press-service, February 7).
Russia's Economic Development Minister Andrei Belousov told the meeting that the state-owned assets included stakes in 2,325 Russian companies, as well as some 250,000 units of real estate and 238,000 land plots totaling 553 million hectares. These assets are valued at some 100 trillion rubles ($3.3 trillion), he argued (The governmental press-service, February 7).
In the meantime, these assets are managed by 4,203 employees of the country's state property agency Rosimuschestvo, Belousov said. The agency's annual budget amounts to 6.5 billion rubles ($215 million). On the other hand, in 2012, the management of state-owned assets netted the government 433.6 billion rubles ($14.3 billion), Belousov noted. That amount included 212.6 billion rubles ($7 billion) in dividends and 201.5 billion rubles ($6.8 billion) in privatization proceeds (The governmental press-service, February 7).
The program to manage state-controlled assets includes plans to retain more skilled managers, draft long-term development blueprints, approve corporate Key Performance Indicators (KPI), and better maintain idled assets, Belousov told the cabinet ministers. The program would require 33 billion rubles ($1.1 billion) in federal funding in 2013¬–2018 (The governmental press-service, February 7).
In a statement released on February 9, the governmental press-service said the cabinet approved Medvedev's program to manage state-controlled assets, as well as measures to improve the efficiency of asset management. These measures are aimed at sustaining the country's economic growth and continue structural reforms, the statement said (The governmental press-service, February 9).
Russia's massive privatization in the 1990s has remained highly controversial—it was criticized for being a rigged sell-off at rock bottom prices to inefficient cronies. Nonetheless, the Kremlin has recently been prioritizing privatization slogans as part of its stated policy of modernization. This month, the authorities refrained from disclosing details on the upcoming privatization of several giant state-controlled corporations.
In August 2011, following controversial reforms of the Russian electricity sector in the early 2000s, the government had pledged to complete the privatization of the RusHydro hydropower giant and electricity exporter Inter RAO UES, as well as grid utilities FSK and MRSK. The government also aimed to sell off stakes in energy companies Rosneft and Zarubezhneft but planned to keep control by holding on to "golden shares." The state would also retain "golden shares" in Alrosa diamond mining giant, the United Grain Company, Rostelecom and the national airline carrier Aeroflot. Moreover, the government planned to maintain a 75-percent-plus-one-share interest in the oil pipeline monopoly Transneft and in Russian Railways (RZD), as well as 50-percent-plus-one-share stakes in the united shipbuilding and aircraft corporations (see EDM, August 17, 2011).
In the aftermath of the UES break-up in 2008, the Russian government was criticized for its perceived failure to achieve its stated goal of attracting much-needed private investments into the country's electricity sector. UES restructuring aimed to separate the competitive portions of the company (generation, supply and services) from its non-competitive parts (transmission and distribution). But the government's subsequent privatization plans implied possible sales of power transmission and distribution assets as well (see EDM, August 17, 2011).
All these plans, released back in August 2011, have still not been officially reversed. Nevertheless, on February 7, Russia's Economic Development Minister Belousov and other officials apparently declined to elaborate on plans to privatize the state-controlled energy and utility giants. Therefore, Russia's state-controlled companies still keep moving toward privatization. However, it remains to be seen whether Russia's government will actually be able to deliver on its pledge to better manage $3.3 trillion worth of the country's state-controlled assets. Rather, the Kremlin's latest hard-nosed, nationalistically-driven embrace of the country's ineffectual defense industry (see EDM, January 14) suggests that entrenched interests in Russia's economic and political elite may very well derail or at least continue to stall these ambitious modernization and privatization plans recently approved by Medvedev's government.