Russia Eyes New Far Eastern Gas Export Hub, Reassesses Central Asia
Publication: Eurasia Daily Monitor Volume: 9 Issue: 214
By: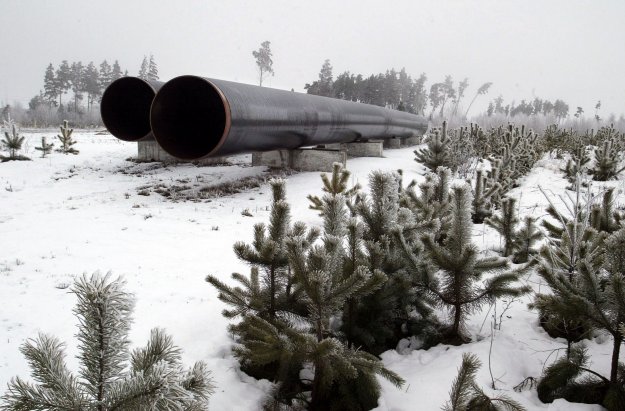 The Russian natural gas monopoly Gazprom outlined ambitious and costly plans to develop new production and exports hubs in the country's Far East. Meanwhile, the gas giant has also apparently begun reassessing its ties with Central Asia.
On October 29, President Vladimir Putin told Gazprom CEO Alexei Miller to focus on the Far Eastern gas program, adopted back in 2007. Putin said that the development of the massive Kovykta deposit in Irkutsk region and the Chayandinskoye gas field in Yakutia, with total reserves estimated at 3 trillion–3.5 trillion cubic meters, should aim to meet the domestic demand and also help to increase exports to the Asia-Pacific (The Russian presidential press-service, October 29).
In response, Miller said that the total reserves of the Russian Far East and Eastern Siberia were estimated at 53 trillion cubic meters, although he conceded that only 8 percent of these vast areas were subject to geological surveys.
The development of the Chayandinskoye gas field would cost some 430 billion rubles ($13.7 billion), Miller said. Meanwhile, the construction of a new 3,200-kilometer gas pipeline from Yakutia to Vladivostok would cost some 770 billion rubles ($24.5 billion), he said.
Miller described the Chayandinskoye gas field as a priority project, along with the development of the Kovykta deposit as well as gas fields in Krasnoyarsk region. He also pledged to start gas production at the Kirinskoye deposit in Sakhalin in 2013.
Miller also said that Gazprom planned to build a new gas pipeline between Krasnoyarsk and Omsk regions. This project would connect the Eastern and Western pipeline systems in one unified national gas supply system, according to Gazprom.
Miller pledged that the construction of the Yakutia-Vladivostok gas pipeline is due to be completed by 2017, along with the construction of new LNG plants in Vladivostok area by 2018 at an estimated cost of 220 billion rubles ($7 billion).
According to Miller, the Vladivostok area is due to become a new center for exporting Russian gas to the Asia-Pacific, currently the world's most dynamic market. Miller noted China, India, Japan, South Korea, Taiwan, Thailand, Bangladesh, Singapore and Vietnam were among priority markets. Miller added that gas exports via pipelines would start only after signing of long-term LNG supply contracts with several of these key regional consumers (The Russian presidential press-service, October 29; Prime, November 2).
Analyst Stanislav Gorevalov has argued that Gazprom's pledges to build new Far Eastern gas export hubs should have been implemented earlier. Gazprom's plans to export gas to the Asia-Pacific are justified, but the implementation of these plans appears to be belated, according to Gorevalov who is an expert at the Energy Strategy Institute, a Moscow-based think tank. Therefore, Gazprom has only limited market penetration chances in Asia-Pacific, he said (Energy-experts.ru, October 31).
In the meantime, the gas monopoly has appeared to take some tentative steps toward reassessing its ties with Central Asia. Last month, Gazpromexport, the international trading arm of Gazprom, announced an unusual tender. Gazpromexport invited providers of consultancy services to render assessments and forecasts of natural gas production, consumption and exports in the Central Asian and South Caucasian states. The tender announcement said that the Central Asian gas exporters were reorienting toward China, hence an assessment of their position versus Gazprom was needed. The forecast would cover a period until 2025, while bids for a contract worth 11.8 million rubles ($376,036) were accepted until November 15 (RBC, October 26).
Financial evidence was also available to indicate that Gazprom was indeed reassessing its ties with Central Asia. In January–June 2012, Gazprom cut its expenses to import gas, mainly from Central Asia, from 327 billion rubles ($10.4 billion) in H1 last year down to 258 billion rubles ($8.2 billion) or 21 percent down year-on-year. Gazprom did not disclose its import volumes from Central Asia, but the company still pays 69 billion rubles ($2.2 billion) less to import gas from Kazakhstan, Turkmenistan and Uzbekistan. In 2009–2010, Gazprom imported some 38 billion cubic meters (bcm) per year from Central Asia, while the number dropped to 27 bcm in 2011 (Prime, November 2).
In May 2007, leaders of Russia, Kazakhstan and Turkmenistan announced a tentative agreement on a joint project to build a new pipeline and upgrade the existing line along the Caspian Sea coast. In December 2007, Russia, Kazakhstan and Turkmenistan signed a formal agreement to build Pricaspiysky pipeline system to direct 20 bcm of Central Asian natural gas per year along the Caspian shore to Russia (https://www.isn.ethz.ch/isn/Security-Watch/Articles/Detail/?ots783=4888caa0-b3db-1461-98b9-e20e7b9c13d4&lng=en&id=88609).
The project involved raising the capacity of the existing Pricaspiysky gas pipeline, which links Kazakhstan and Turkmenistan, from 0.4 bcm per year in 2006 to an annual capacity of 10 bcm. The project also stipulated constructing a new gas pipeline to link Turkmenistan with Russia that would have a capacity of 20 bcm per year by 2017. Therefore, the new Pricaspiysky pipeline system was supposed to have a total capacity of 30 bcm per year, and it was expected to cost $1 billion. The agreement on the Pricaspiysky pipeline system has remained on paper so far (see EDM, December 15, 2009; February 22).
However, Gazprom seems keen to sustain some of its Central Asian projects. On November 2, Gazprom CEO Miller met in Moscow with Kazakhstan's visiting Oil and Gas Minister Sauat Mynbayev. Both sides discussed the KazRosGaz joint venture, the Orenburg project and the transit of Kazakhstani natural gas via Gazprom's pipelines (ITAR-TASS, November 2).
Nonetheless, Gazprom's clout in Central Asia appears diminished, as the gas giant lost its position as the exclusive gas importer from the region. It remains a matter of debate whether the planned gas production and export hubs in the Russian Far East will be able to substitute increasing Central Asian exports to the East.