RUSSIA HINTING IT MAY ESCALATE TRANSNISTRIA STANDOFF
Publication: Eurasia Daily Monitor Volume: 3 Issue: 48
By: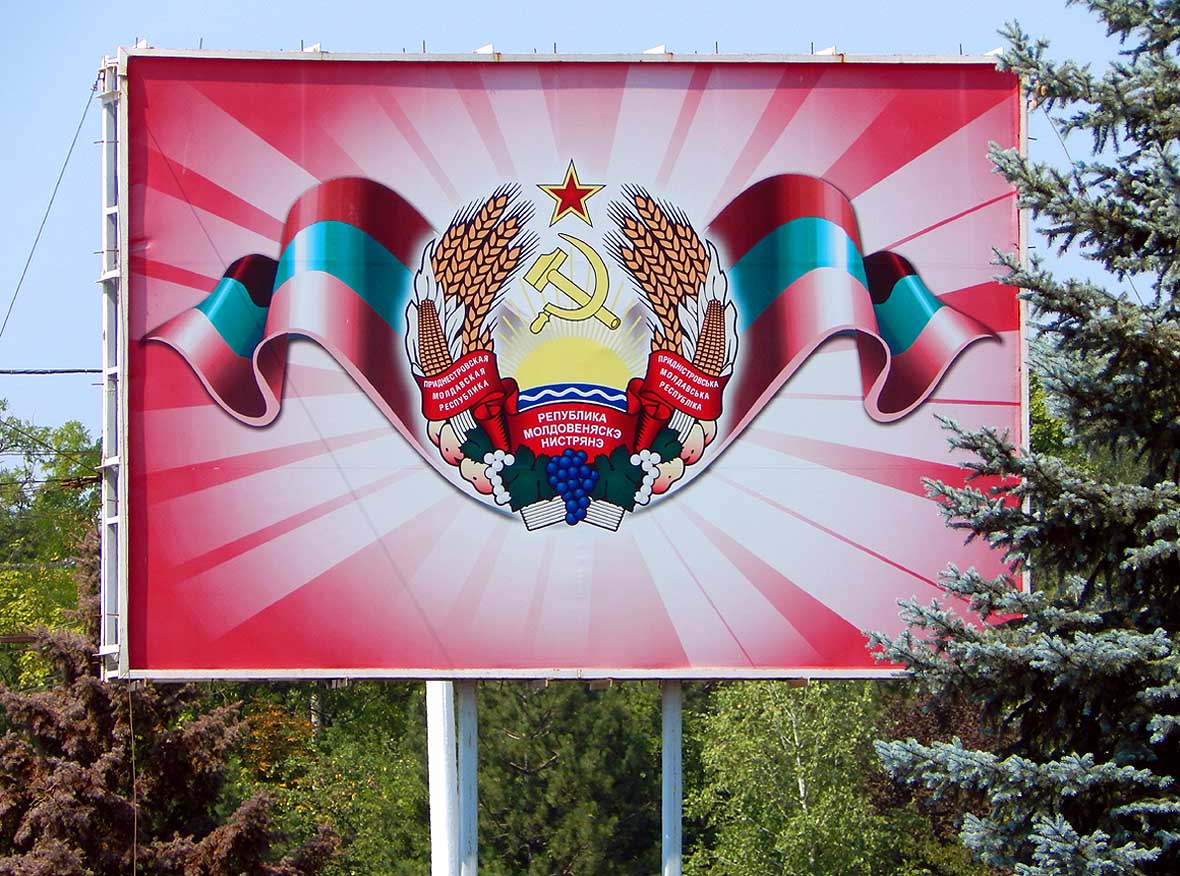 A Kremlin-dispatched interagency delegation has completed a three-day visit to Transnistria, hinting that it would recommend strong Russian countermeasures against the international trading regime just introduced by Ukraine and Moldova on their common border with Western encouragement (see EDM, March 8, 9).
Officials who coordinate conflict operations against Georgia in Abkhazia and South Ossetia led this Russian delegation in Transnistria on March 7-9: Ministry of Foreign Affairs special envoy Valery Kenyaykin, National Security Council Deputy Secretary Vladimir Kolesnikov, and Gennady Bukayev, senior aide to Prime Minister Mikhail Fradkov. Kenyaykin directly handles the South Ossetia issue in Russia's Ministry of Foreign Affairs. Kolesnikov settled the outcome of Abkhazia's "presidential" election by dictating the percentages on the spot in Sukhumi, a little more than a year ago (when he was Russia's first deputy prosecutor-general). Bukayev, out of Fradkov's office, publicly initiated and coordinated the Russian commercial blockade of Abkhazia in late 2004 to force nationally conscious Abkhaz groups to toe Moscow's line during and after that election.
In their public statements in Transnistria, these officials encouraged resistance to the Ukrainian-Moldovan measures and promised Russian backing. Back in Moscow on March 9, they and the Russian Ministry of Foreign Affairs launched the unprecedented accusation that Ukraine concentrates troops at the border. Apparently for lack of evidence, this accusation is worded rather vaguely: "Military formations of unknown origin are being deployed on the Ukrainian side. Any spark would be enough for a possible provocation," Kenyaykin charges. "Ukraine's buildup of its military component [sic] at border checkpoints causes concern," and Russia is "considering appeals by the Transnistria leadership regarding necessary measures to normalize the situation," Ministry spokesman Mikhail Kamynin warns (Interfax, RTR Russia TV, March 9).
The commander of Russian troops in Transnistria, Major-General Boris Sergeyev, held a meeting with the command of the Transnistria component in the "joint peacekeeping force" on March 8. The participants called for (unspecified) steps by the "peacekeeping" troops to prevent the "destabilizing" effect of the Ukrainian-Moldovan measures. Furthermore, Sergeyev complains that military personnel arriving from Russia to the Russian group of forces in Transnistria experience difficulty crossing the border from Ukraine. "One cannot allow the situation to become strained in the security zone, not under any circumstances," he warns (Olvia-Press, NTV Mir, March 8).
Tiraspol leader Igor Smirnov also seems to hint at the possibility of some military steps: "Talks are better than economic wars or, God forbid, military actions" (NTV, March 9). Tiraspol authorities fear a dramatic shrinkage of their income from "taxes" on registered trade as well as from the unregistered smuggling.
On the political front, Moscow officials try to build a case that Ukraine and Moldova are "blockading" Transnistria so as to inflict a "humanitarian catastrophe" on the population. Russian state-controlled television networks similarly propagandize the "blockade" thesis. However, as the United States and the European Union point out — most recently in the March 9 session of the OSCE's Permanent Council — Tiraspol's authorities have themselves blockaded railroad and highway transport in and out of the enclave (documents of the OSCE PC session, March 9).
Smirnov's political supporters are picketing the checkpoints and transit knots to reinforce the Transnistria "border guards" and "customs" personnel blocking the passage. Tiraspol's blockade aims to: 1) prevent the growing number of Chisinau-registered Transnistria companies from conducting export-import operations; 2) retaliate against Ukrainian economic interests in Transnistria; and 3) inflame nationalist opinion in Russia so as to justify countermeasures by Moscow, should the Kremlin take such a decision.
Russian Minister of Foreign Affairs Sergei Lavrov links the developments in Transnistria directly with Georgia's effort to change the Russian-dominated negotiating and "peacekeeping" formats in South Ossetia. Lavrov accuses Chisinau and Tbilisi of trying to cause social unrest those two theaters and to "sabotage the existing mechanisms." He sees "one system" operating in both situations and demands that Chisinau and Tbilisi return to the existing formats and mechanisms in both cases (RTR Russia TV, March 9).
(Interfax, RIA-Novosti, Russian Television Channel One, Olvia-Press, March 7- 9)