Russia Plays Both Sides Against the Middle on Senkaku Islands
Publication: Eurasia Daily Monitor Volume: 9 Issue: 209
By: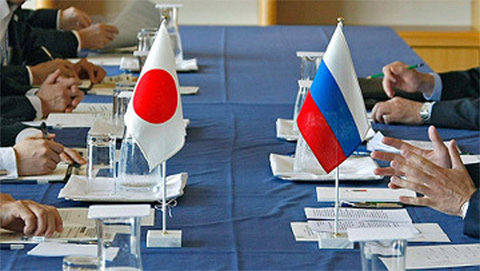 It has become clear that China intends to wage a prolonged war of psychological attrition against Japan with regard to the disputed Senkaku Islands, a crisis with profound international repercussions. Russia's position in this struggle, therefore, provides a revealing picture of its foreign policy goals and tactics in Asia, a rising priority in Moscow's foreign policy. In September 2010, China and Russia jointly published a statement supporting each other's claims to islands contested by Japan, namely the Kurile Islands that Russia now possesses and the Senkaku or Diaoutyi islands that China claims, respectively (Daily Yomiuri Online, September 28, 2010). This agreement was part of a broader Sino-Russian alliance reaffirming both sides' mutual support for each other's core interests (Xinhua, September 28, 2010).

Now, however, Russia is pursuing an overall rapprochement with Japan, and its tone has become quite different. As part of this rapprochement, the head of Russia's Security Council, Nikolai Patrushev, and Deputy Foreign Minister Igor Morgulov made an unannounced visit to Japan in October to prepare the way for formal talks. These meetings represented the first real working-level talks with Japan (The Japan Times, October 20). At the October talks, the two sides made arrangements for an upcoming summit in Tokyo in December, and the results are noteworthy.
First of all, Japan briefed the Russian delegation on the Senkaku crisis and its side in this issue. In response, Patrushev stated that "along with common threats, such as terrorism, extremism, illegal migration and drug trafficking, a major threat in the Asia-Pacific region is territorial claims of states to each other. Russia stands for solving such problems through dialogue and political and diplomatic means" (ITAR-TASS, October 25). Patrushev further said that Russia will not take sides in this dispute and that Japan and China must solve this problem through mutual dialogue (ITAR-TASS, October 25). Beyond this, according to the Kyodo News Agency, Japan and Russia agreed to "strengthen the bilateral dialogue in a bid to expand cooperation in the fields of security and defense amid the rapidly changing security environment in the Asia-Pacific region." In other words, not only did the Japanese insert the Senkakus into a discussion of trade, the Kurile Islands and the summit, but Russia also adopted a position of studied neutrality while actually discussing security and defense cooperation (possibly arms sales or technology transfer with Japan at the same time) (Asia Times Online, October 24; Kyodo, October 23).

Furthermore, the two sides also "converged" on the importance of the 2001 Irkutsk Statement. This statement is important for it confirmed the continuing validity of the 1956 joint Soviet-Japanese declaration where Moscow raised the possibility of returning two disputed islands to Tokyo (The Japan Times, October 20). This step toward a bilateral agreement offers the world the prospect, at the upcoming summit, of a negotiated resolution of a bitter territorial dispute that has lasted almost seventy years. As such, it is also clearly intended to send China a signal that Russia does not support threats and intimidation in such cases.

While it is clear that part of Japan's newfound attraction to Russia is the possibility of large-scale energy sales and Japanese investment in the Russian Far East to make them happen (see EDM, October 15), it also is evident that Moscow is substantially concerned about Beijing's threats of force as well as Chinese efforts to intimidate Japan and other Asian powers. Russia's overriding regional strategic goal is to reclaim for itself the position of an independent Asian great power. More and more it appears that the only alternative to Asian regional power status would be a form of subordination to China. But Moscow certainly rejects Chinese domination of Asia. It thus increasingly appears that a larger role for Russia in the Asian political space can come only at China's expense—or, more precisely, at the expense of Beijing's expanding military-political objectives.

It is clear, therefore, that there is both more and less than meets the eye in the 2010 declarations referred to above. A Russo-Chinese alliance might be more effective at thwarting US power and the spread of liberal Western values, than a close partnership between Russia and Japan or any other East Asian powers. But Moscow's close relations with Beijing will do nothing to resolve regional disputes in Asia—especially if they involve Chinese irredentist and strategic claims at the expense of major Asian powers who have a great deal to offer Russia. Consequently, the Kremlin's position on the Senkakus can only come as a major rebuff to China and as an opportunity to both Japan and the United States to check growing Chinese assertiveness. It is unlikely that they will forego this opportunity in the foreseeable future.