Russia Struggles to Forge Global Energy Partnerships
Publication: Eurasia Daily Monitor Volume: 8 Issue: 72
By: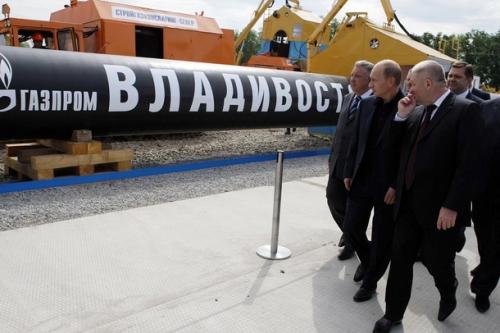 Russia's plans to modernize its oil production sector by pursuing international energy partnerships has been dealt a blow as a major deal became mired in legal disputes. Plans by Russia's largest oil firm Rosneft to implement a share swap agreement with BP were hindered by legal hurdles. On April 8, the Stockholm arbitration tribunal ruled that the interim injunction prohibiting the closing of the share-swap deal with Rosneft would remain in place "until further notice" (Interfax, April 8).
Also on April 8, BP pledged "to discuss the possibility of an extension of the April 14 deadline under which the share swap agreement will terminate," according to the company's statement (Interfax, April 8). Subsequently, the Kremlin confirmed interest in the Rosneft/BP asset swap. Rosneft would support a resolution of the dispute before April 14, Deputy Prime Minister Igor Sechin announced on April 8. Otherwise, Rosneft would have to act in order to protect its interests, said Sechin, who also serves as the Rosneft board chairman (Interfax, RIA Novosti, April 8).
On January 14, 2011, Rosneft and BP announced a major partnership, including the asset swap. The deal, assessed at some $7.8 billion, involved swapping 9.5 percent interest in Rosneft for a 5 percent stake in BP. Both companies also agreed to jointly develop East-Prinovozemelsky platforms in the Kara Sea at an estimated cost of some $1.5 billion to $2 billion. Rosneft would have a 67 percent interest in the future joint venture and BP would control the remaining 33 percent stake.
Also in January, Prime Minister Vladimir Putin hailed the Rosneft/BP partnership as a long-term strategic alliance that would attract billions of dollars in new investment. However, the Russian shareholders in BP's local venture TNK-BP contested the deal, claiming that they had the right to bid first on any new project in Russia. Courts in London and then Stockholm sided with the Russian shareholders in TNK-BP. On March 24, the Stockholm arbitration tribunal blocked the asset swap.
BP controls 50 percent of TNK-BP that accounts for about one-quarter of BP's production and one-fifth of its reserves. BP also holds a 1.4 percent stake in Rosneft, acquired during an IPO in 2006 for about $1 billion. Rosneft and BP had previously discussed joint projects, notably the Sakhalin-4 and Sakhalin-5 ventures (Interfax, RIA Novosti, April 8). Russian officials have tried to defuse tensions by offering TNK-BP some new opportunities. On March 4, Putin said TNK-BP could cooperate with Gazprom and Rosneft in developing off-shore hydrocarbon resources. He also described the swap-related dispute as an "internal affair" of TNK-BP shareholders.
Meanwhile, TNK-BP completed a major sale to the Russian state-run gas giant. TNK-BP was the main shareholder in Rusia Petroleum, which still holds the license to operate the giant Kovykta gas field in Eastern Siberia's Irkutsk region. TNK-BP owned 63 percent in Rusia Petroleum, while Russia's Interros controls 26 percent and the Irkutsk regional government holds 11 percent. Russia's TNK-BP has long discussed plans to sell a controlling stake in Kovykta venture to Gazprom. On March 1, Gazprom took over Rusia Petroleum's assets for 22.3 billion rubles ($796 million). TNK-BP estimated its investment in the project at $675 million (Interfax, April 1).
TNK-BP had originally planned to extract 35-40 billion cubic meters of gas per year from Kovykta by 2010-2012, the bulk of which was destined to be exported to the Asia-Pacific. However, due to Gazprom's reluctance to give TNK-BP access to the gas pipeline system, the company only produced 42 million cubic meters at Kovykta in 2009, thus violating the terms of the license agreement. The pressures were understood to be aimed at putting the giant Kovykta gas field, which is estimated to hold between 2 and 3 trillion cubic meters (some 71-106 trillion cubic feet) of gas, under state control. In June 2007, Gazprom, BP and TNK-BP agreed that Gazprom was to acquire a 63 percent stake in Kovykta. The companies initially planned to finalize the Kovykta deal in the third quarter of 2007, but the transactions took more than three years to materialize (Interfax, RIA Novosti, April 8).
Gazprom repeatedly denied it had any interest in delaying Kovykta, and insisted that the demand for gas from Kovykta was not expected before 2015. On March 22, Gazprom CEO Alexei Miller said the gas giant would not review its priorities in the Far East following the Kovykta acquisition, adding the deposit is due to be fully developed by 2017. However, Gazprom was considering relying on Kovykta in order to increase gas exports. On January 19, Gazprom said it achieved progress in talks with China National Petroleum Corporation (CNPC) on the terms of Russian gas supplies to China. However, a formal contract is still expected to be concluded in mid-2011 (Interfax, RIA Novosti, April 8).
Russian authorities have voiced support for the country's state-run energy giants in their respective bids to forge long-term international energy partnerships. But the government also appears determined to sustain its strong grip on the country's energy assets.